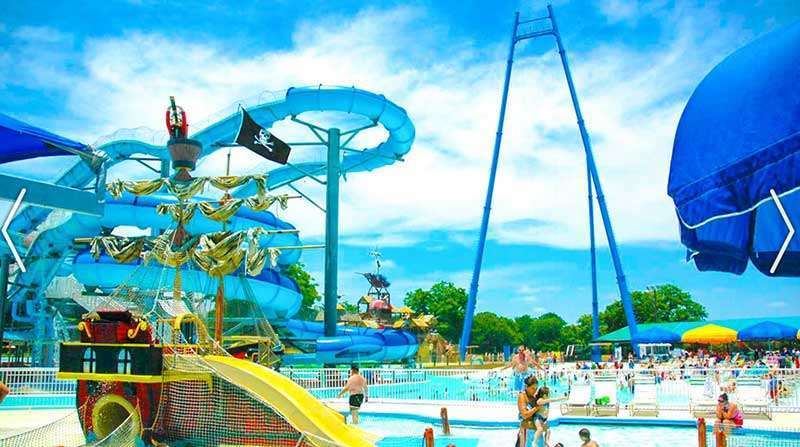 Schlitterbahn Waterpark Galveston is the hottest, coolest, and most thrilling destination for your family. You will be thrilled by the large collection of thrilling water slides, wave rivers, and water coasters. There are also longer, more thrilling slides, and zip lining. There is always free parking, free tubes, and picnics are welcome. 
A one-mile river connects three distinct sections of Schlitterbahn in Galveston. The water park is home to four high thrill speed slides including Rohr!, Cliffhanger, and the immersive Screaming Serpents body slide. Surfenburg has raft rides and water coasters with great picnic pavilions and the Tiki Tikes. The world's TALLEST water coaster MASSIV Monster Blaster can be found in Blastenhoff with a wave pool, Shipwreck Harbor, and a swim-up bar.
The park is open every day through August 26th daily.
June 19th – Little League Days – On these days, little league teams get exclusive access to the Surfenburg and Wasserfest sections of the waterpark one hour before it opens to the public. Interested? Email ddillard@schlitterbahn.com.

June 20th (8:30-10am) – Swim Team Tube O'Rama – Swim teams can take advantage of the exclusive use of the Surfenburg and Wasserfest sections of the waterpark before it opens to the public on these special days. You must be a member or guest of a swim team in order to purchase tickets and participate in this event. For more info go to schlitterbahn.com.
Tickets can be purchased at the gate or in advance. For more info, ticket, and a full list of events go to schlitterbahn.com.