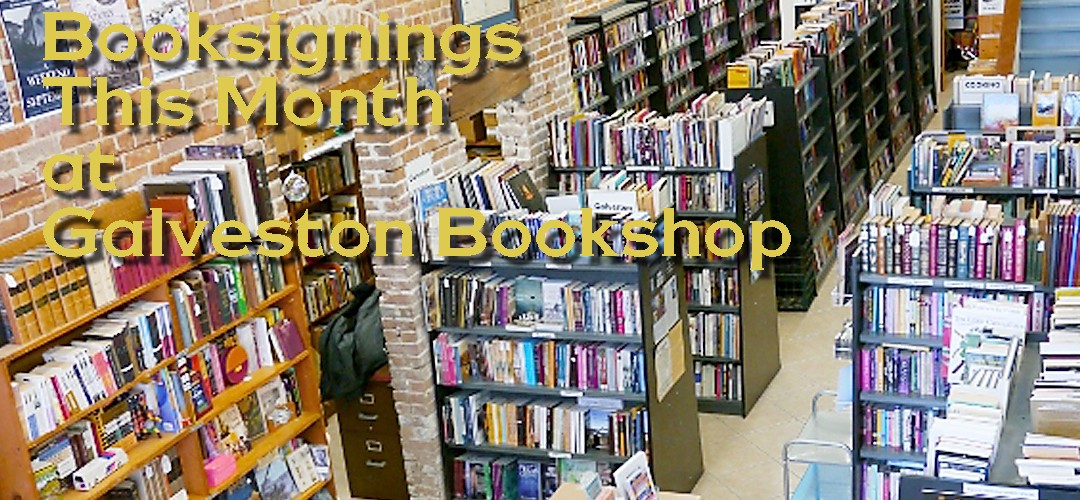 Book signings will be held at Galveston Bookshop, located at 317 23rd St., downtown Galveston. For more info call (409)750-8200 or go to galvestonbookshop.com.
Saturday, May 13th (2-4pm) – "Points of Light: The Art of Being Human" by Harold C. Raley
Harold Raley tackles a diverse range of philosophical topics in his latest collection of essays "Points of Light." Raley's trademark wit and brevity have earned him a loyal following as a columnist for the Galveston County Daily News. This collection of many of his newspaper articles offers up musings on everything from literary criticism, to early medicine on the Texas Frontier.
Novelist and short story writer, linguist, philosopher, and professor, Harold C. Raley holds degrees (BA, MA, PhD) in English, Foreign Languages, Humanities, and Philosophy. Named Distinguished Professor, he has taught languages, literature, and philosophy in American and foreign universities. His publications include fourteen books of fiction, history, language, and philosophy, and approximately 150 articles and essays on wide-ranging topics in professional journals and newspapers.
Saturday, May 20th (2-4pm) – "Not Quite Home: A Soldier's Search for Belonging" by James B. Morgan
There is a brotherhood, formed in the crucible of battle, which brooks no other path to membership. Created in the incapacitating fear of incoming fire that no training can ever simulate, those fraternal bonds are stronger than the blood that is shed to form them.
James B. Morgan spent twenty-four years in service to his country, and his memoir examines being a soldier in a way that goes beyond life on the battlefield and peers into the souls of combat brotherhood. Morgan studies the mind of his soldiers using his own experiences as the thread that ties the narrative together. From feeling obligated to volunteer for deployment, to wondering about the families mourning the losses he caused, Morgan speaks plainly about why so many soldiers struggle to belong.
James B. Morgan joined the Army as an enlisted soldier and retired twenty-four years later as a Lieutenant Colonel. He is blessed with excessive idealism, a strong sense of duty, and an overwhelming need to write.