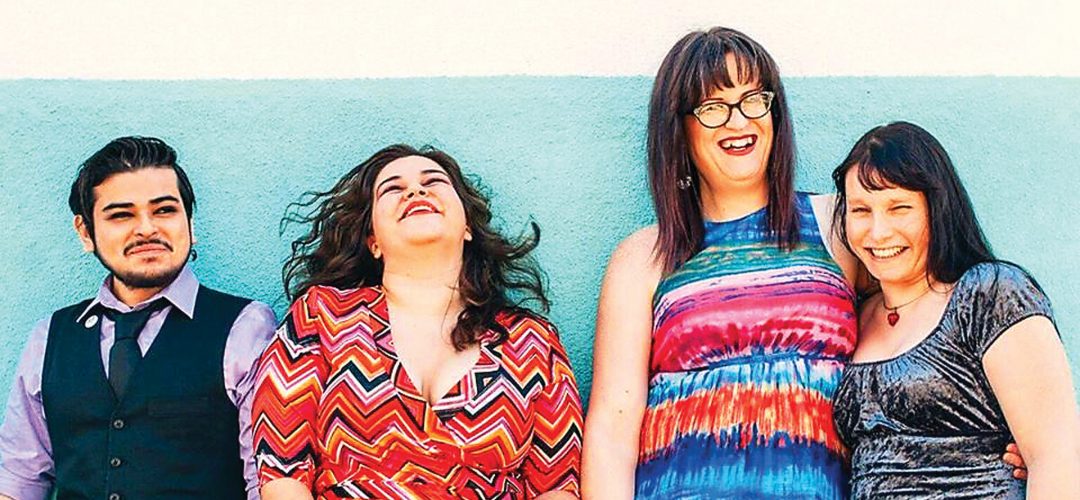 April 22nd (6pm) – Galveston Artist Residency presents Giant Kitty in concert from Houston in concert.
Giant Kitty continues the tradition of strong female voices in punk while bringing along eclectic influences, diverse backgrounds, and a comedic sensibility. This four-piece combines elements of punk, new wave, hard rock, and riot grrrl to make both relevant and irreverent songs full of energy and sharp lyrics. Their sound is often described as a mix between the Runaways, Bikini Kill, and Blondie.
It will also feature guest speaker Anna Garza (Houston from Girls Rock Houston, Hatch Youth, DAMN GXRL). Anna Garza is the Founder and Executive Director of Girls Rock Houston. She also works with Hatch Youth, a program that seeks to empower LGBTIQA youth to become positive contributors to society by providing a safe social environment, offering role models and peer support. In addition, she is a part of the DAMN GXRL booking collective, which was awarded an Idea Fund grant for 2017.
The exhibit "Reflection in the Sword of Holofernes" will be on view in the GAR gallery.
The exhibit features all-female painters including: Mequitta Ahuja, Angela Dufresne, Hannah Rose Dumes, Dana Frankfort, Iva Gueorguieva, Kelly Klaasmeyer, Melinda Laszczynski, Tiffany Livingston, Dona Nelson, Gael Stack, Kelli Vance, and Hilary Wilder.
For more info go to facebook.com/events/163912704126369 or call (409)974-444. Galveston Artist Residency is located at 2521 Ships Mechanic Row, Downtown Galveston. It is free to attend the art show and concert.