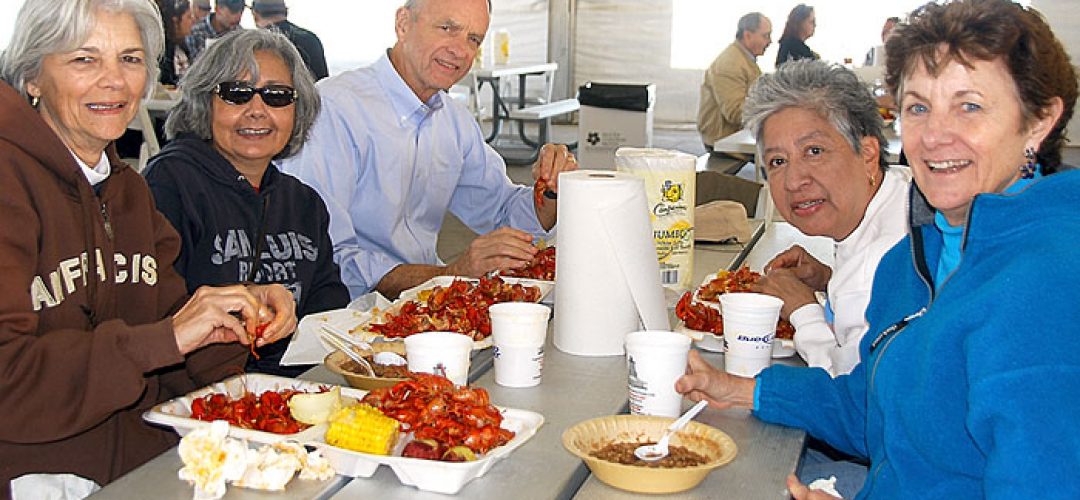 7th Annual Rotary Crawfish Boil at Moody Gardens Gets Cajun April 23rd
Again this year, to raise monies that will directly benefit the Galveston community's many vital humanitarian and educational projects and programs, the Rotary Club will host its 7th Annual Rotary Club of Galveston Crawfish Boil on Sunday, April 23rd, 12 noon-4pm, at Moody Gardens located at 1 Hope Blvd., Galveston, under the Big White Tent behind the Discovery Pyramid.
Come out and enjoy a delightful afternoon of good food, live Zydeco music, and the fellowship of family and friends!
For the past six years, attendees have enjoyed live Zydeco music, and rest assured this tradition will continue as will the Zydeco Dance Contest, another popular addition to this fun family event. The dance contest will culminate with the crowning of the festival's Zydeco Dance King or Dance Queen.
The "Children's Crawfish Eating Contest," great raffles, the popular "Mud Bug Bounce" (aka Moon Walk), and more will round out the afternoon's activities for families.
The superb Lighthouse Charity Cooking Team will be back preparing Cajun-spicy crawfish, potatoes, onions, and fresh corn on the cob. Also, attendees can opt for specially-seasoned hot, boiled shrimp, Lighthouse Dogs, or barbeque beef-stuffed potatoes.
Crawfish or shrimp plate tickets are $25 in advance and $30 at the door. There is no admission charge to attend.
Tickets are available by calling (409)763-5326, or go to www.galvestonchamber.com.