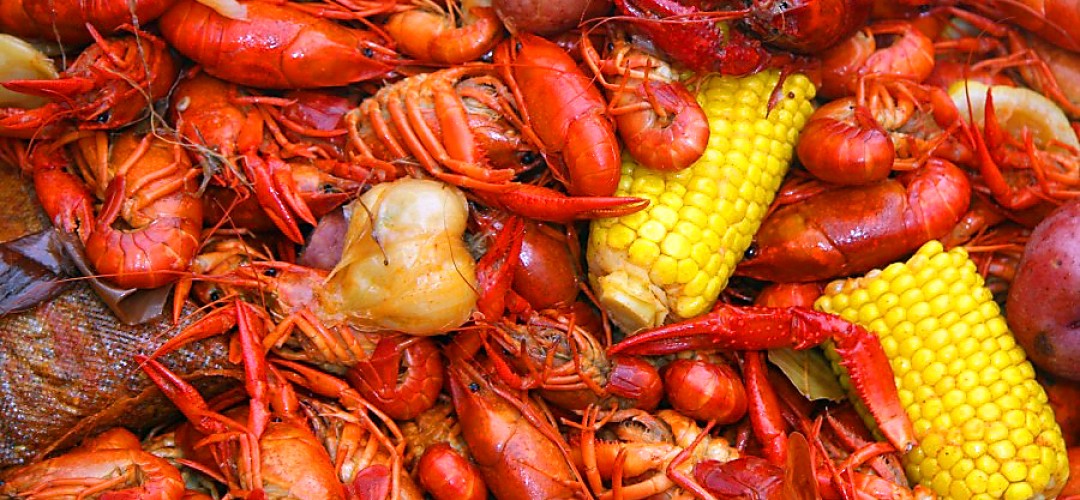 Shrimp & Stuff's 3rd Annual Crawfish Boil Sponsored by Galveston Island Brewing
Galveston Island Brewing is proud to host Shrimp & Stuff's 3rd Annual Crawfish Boil April 29th!
Tickets are $50 for 10 pounds of crawfish in advance. Purchase pre-sale crawfish tickets in the tap room starting April 1st. Chairs and tables will be set up, but you might want to bring your own chair just in case.
Music will be provided by Kevin Anthony and G-Town, and Bon Ton Mickey and The Zydeco Hot Steppers.
Volunteers
Will work for beer? GIB is looking for volunteers. To sign up contact info@galvestonislandbrewing.com.
Events
April 7th: National Beer Day and live music with Robert Kuhn, 4-7pm
April 8th (3pm): Live music with Evan Carpenter
April 14th (4pm): Live music with David Richardson
April 15th (3-6pm): DEM Roots Reggae Music
April 21st (TBD): Live music with Jaredd Reed
April 22nd (3pm): Smith & Turner
April 29th: Crawfish Boil
May 6th (12 noon): Yoga at the Brewery – Class will be held in the yard area. This class is offered free of charge. All age ranges are welcome.