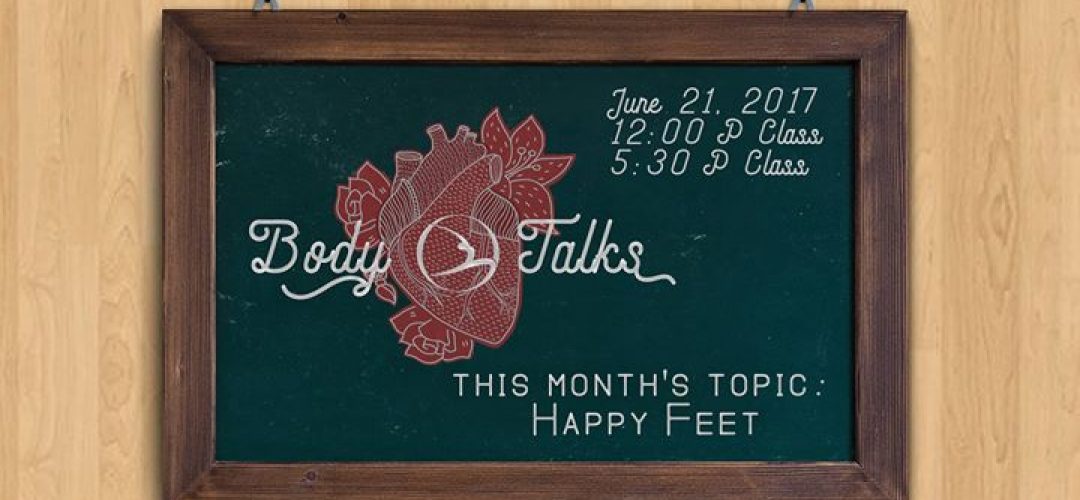 Join us for our new educational series – Body Talks – at the Body Space Galveston! This month, we'll dig deeper into what carries us around – our feet.
Date & Time:
First day of Summer
June 21, 2017
Choose either the
12:00 PM – 1:15 PM class
or the
5:30 PM – 6:45 PM class
We'll guide you through 15 different foot exercises to promote foot health, increase circulation and improve alignment.
Body Talks is considered a studio class, and can be taken as a part of your The Body Space membership or as a studio class.
Register online, sign up at the front desk,
or call (409) 762-2639!