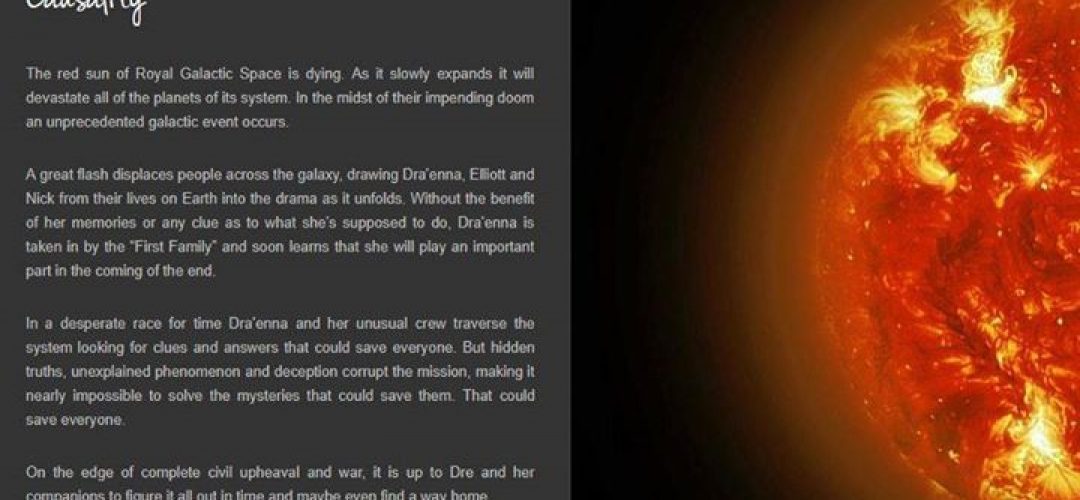 To Be Announced – Times to be announced.
For anyone that will listen, I would like to tell you a story…
Yes, this is it. I've gone and done it. I have this little epic saga I'm telling and Causality is the first book of the series. I have some amazing artists From the Heart Gallery in my corner and we will be revealing the story art on March 31st just in time for the Amazon release of my first Novel.
This is going to be a celebration of a lifetime and I would love all of you to be there!
Mark the date, we will update as we have more information.