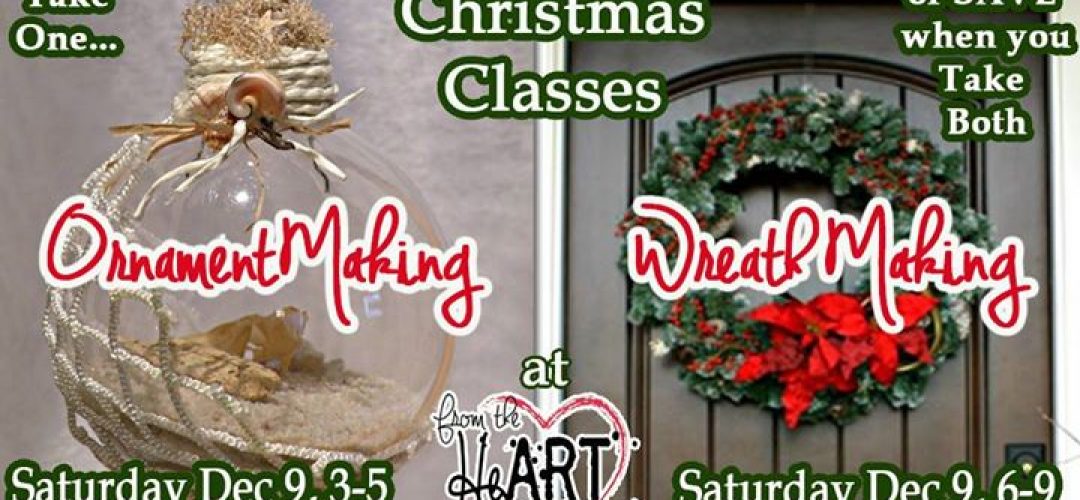 Spend the entire day getting ready for CHRISTMAS!!! This is your chance to relax and have some fun before dealing with the holiday hustle & bustle!! Have some wine and let's make some Christmas crafts!
From 3-5, join Amber in creating fun and whimsical Christmas Ornaments. $30, All supplies included
Then after the ornaments have all been made, it's time to create a beautiful Christmas Wreath to decorate you home! Catherine Hess will walk you through step-by-step to creating an absolutely amazing Christmas Wreath that will surely be the envy of ALL!!! <3 $45, ALL supplies include!!
Take one class or take the other… but take BOTH and SAVE $10!!!!
BOTH FUN AND AMAZING CLASSES FOR ONLY $65!!!
Spaces are very limited, only 8 spaces available per class, so click the thicket link below and reserve you spaces TODAY!!!!
https://squareup.com/store/fromtheheartgallery