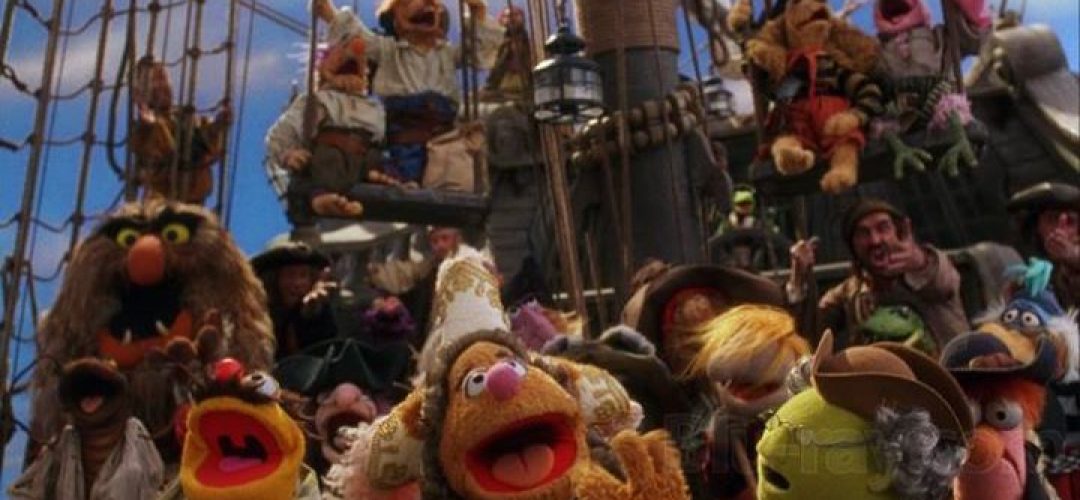 This event is SOLD OUT. Please only RSVP if you are able to attend.
Join GHF's Texas Seaport Museum for its next Main Sail Movie Night as Muppet Treasure Island is projected on one of the ship's sails on the pier at Texas Seaport Museum, Pier 22 and Haborside. Admission is free with RSVP. The movie will begin at sunset, approximately 8:30 p.m., Saturday, July 22 and the public is encouraged to bring their own chairs and blankets. Beer, refreshments and popcorn will be available for purchase dockside.
Muppet Treasure Island is a 1996 American musical adventure comedy film based on Robert Louis Stevenson's Treasure Island. It is the fifth feature film to star The Muppets and is directed by Brian Henson.
Similarly to its predecessor The Muppet Christmas Carol, the key roles aree played by live-action actors, with the Muppets in supporting roles. The live-action actors feature Tim Curry, Billy Connolly, Jennifer Saunders, and Kevin Bishop. Kermit the Frog appears as Captain Abraham Smollett, Fozzie Bear as Squire Trelawney, Sam Eagle as Mr. Samuel Arrow, and Miss Piggy as the castaway Benjamina Gunn. Following their success as the narrators of The Muppet Christmas Carol, The Great Gonzo, and Rizzo the Rat appear in specially created roles as Jim's best friends.