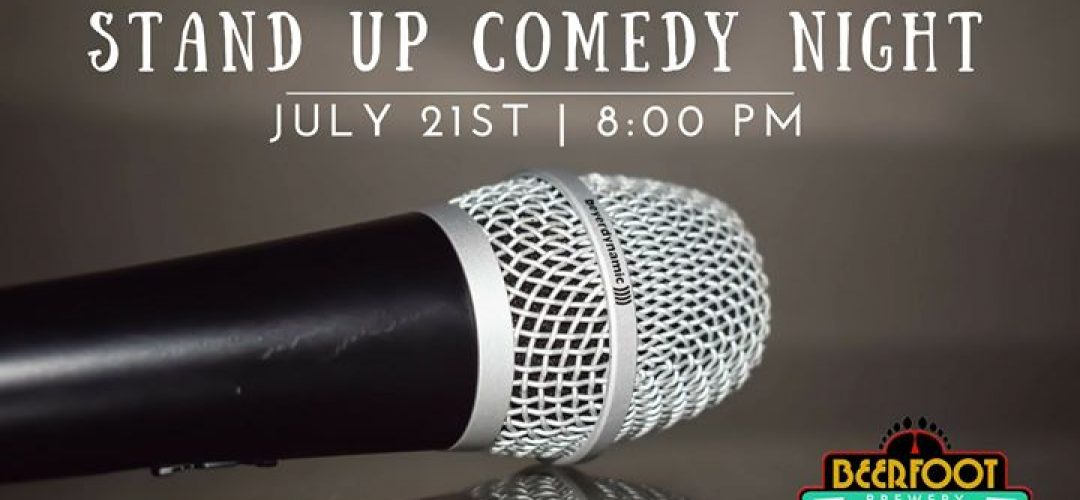 Comedy Night is back at Beerfoot! It's ONLY $5!
Headliner: Adam Bob
– Adam Bob is quickly rising up the comedy ranks, with his infectious personality, quick wit and hilarious jokes. With his versatile comedic style, Adam has the innate ability to connect with a wide and diverse audience.
Bob started his comedy journey in Houston, Tx in 2008. Since then, Adam is now delivering has gift of laughter across the country. Including notable locations such as The Beaumont Civic Center, Houston Improv, Comics Live, The El Paso Comic Strip, & On the Mountain of the Gods Casino.
Adam Bob will undoubtedly be a household name in the near future. It's not just a comedy show, It's an experience.
Host: Ku Egenti
Comic 1: Grace Amaku
Comic 2: Pokey Simmons
+2 Guest comics!
Come on by for lots of laughs, cold drinks, good company and a guaranteed good time!