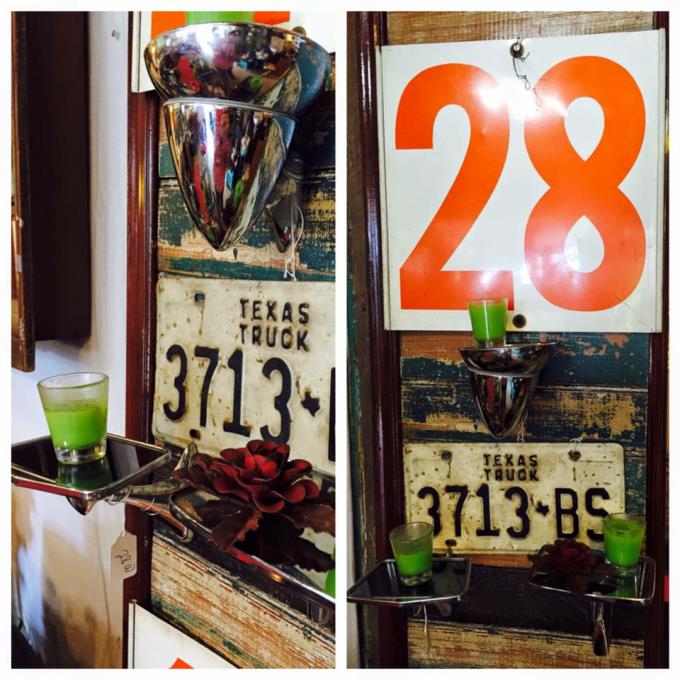 By Kimber Fountain
We Have Moved! 

Our new location is 2501 Market Street, Corner of 25th & Market


The evolution of man's approach to consumerism over the past century has been a spirited trail flanked by the proverbial supply and demand but paved with the clarity that often only comes in hindsight. We traversed the divide between agriculture and industry, both eras bringing with them an almost irreverent regard for the consequences of mass production, not the least of which being a continual decline in quality. The true paradox, however, has yet to be finally realized, as we have crossed yet another divide into the age of technology. This is an age stereotypically defined by microchips, digital renderings, and most notably a disposable lifestyle, but let us not ignore the overwhelming evidence that this age is in essence, checking itself. With the maniacal quest for convenience that resulted in a throw-away mindset, there is also the dawning of the knowledge of its ramifications, and the rise of the idea that there may be some things more important than saving a few seconds or a few bucks, and that just because something is old, or used, or worn, does not mean it cannot be reinvented, restored, or reused. Who needs convenience when creativity abounds?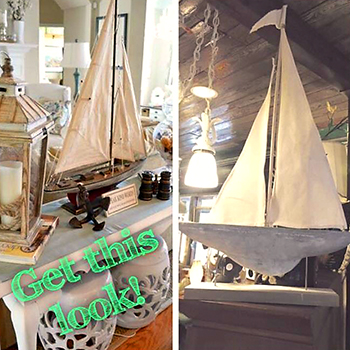 And it is through this dynamic lens that we catch a glimpse of the passion and premise behind a little shop on the corner of Market Street and 26th Street. It is easy to be taken in by the rich, colorful wonderland that is Flea by the Sea, and the pervasive thread that weaves the tapestry of this store is a trifecta bound with a common purpose. Three ladies lend their respective talents to the store, where almost everything, even the new items, are made of recycled materials. Business partners Amy Funk and Shirley King, together with Managing Partner Natalie McClamrock, have created an atmosphere that ripples with an undercurrent of warmth and charm that is not only a perfect showcase for each of their abilities, it is in essence a graceful acknowledgement that beauty is neither fleeting nor evasive, but rather it can be miraculously restored with the slightest touch of love and affection.
"Shirley was an interior designer, Natalie is an artist, and Amy is just a great shopper, she has amazing taste," says James Smith, who works in the store. Shirley began restoring vintage items as a hobby, and upon venturing into the retail side of things she met Amy when they both acquired vendor spaces from another store in town. They brought on Natalie and Flea by the Sea opened its doors on June 1st of 2013, and it is quickly gaining popularity among visitors and locals alike. Perhaps it is because, as James says, "this is not just a store, this is a destination." Indeed the expansive variety and eclectic mix of inventory makes Flea by the Sea nothing short of one of the most entertaining shopping experiences you will ever experience.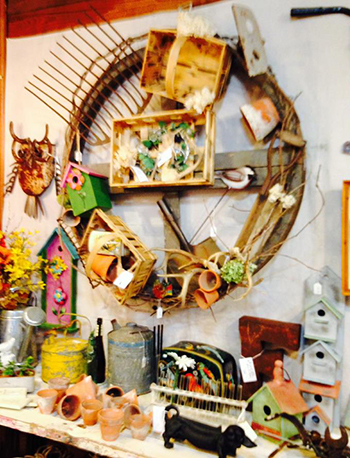 The main facet of the store is of course vintage furniture and home décor. "We try to recycle as much as possible," Shirley explains, "we like to take old pieces that may be worn and either paint them or restore them, and we also like to take things that are no longer useful and reinvent them to be something else." All of the restorations are done by Shirley and Amy, and Flea by the Sea also carries a wide assortment of antique and vintage pieces in their original condition, specifically selected and presented as decorative home furnishings. Vintage lamps, typewriters, and fans complement an array of kitchenware and other furnishings in everything from pewter to porcelain and from velvet to velour. Most recently they have added outdoor furniture to their collection, providing an assortment of vintage wrought iron chaises and lounges along with other pieces that will easily add a little vintage spunk to any porch or patio.
"We also know that not everyone likes old stuff," Shirley continues, "so we have a really wide variety of new items as well." This is where Amy's talents come in, as she has sought out some of the most original and unique lines to carry which only enrich the shopping experience that much more. Homemade Soaps by Anchor come in Seaweed and Sea Salt varieties, made from all-natural ingredients. You will also find a series of candles produced by Anchor, which use reworked beer bottles as their base. Rewined Candles are cast in old wine bottles and available in scents reminiscent of wine varietals such as Chardonnay, Pinot Grigio, and Merlot. Home by the Sea quilts are made from 100% recycled materials, and are nestled among various handbags, signage, jewelry, and other trinkets. Shirley says, "we have something for everyone at every price point, from two dollars on up."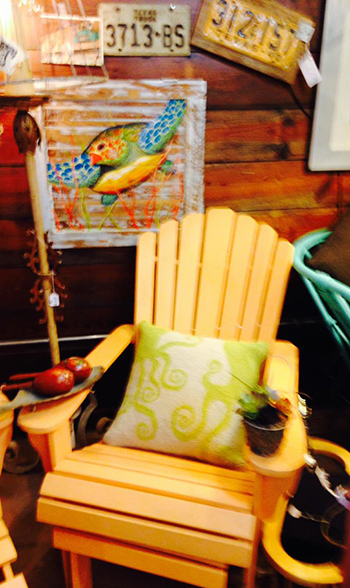 Rounding out their extensive offerings is of course original artwork by Natalie, placed about the store in various forms such as paintings and wall decorations, and items embellished by seashells from Galveston beaches. And if you are the do-it-yourself type, Flea by the Sea also carries the complete line of CeCe Caldwell's Chalk + Clay paints, available in an extensive palette of colors. They will also custom paint furniture for their customers, if you find a piece you like but want it in a different color, the ladies are happy to oblige.
Perhaps the greatest example of reinventing history is the City of Galveston itself, where as a community we choose to bring out the beauty of the past, rather than demolishing it or throwing it away. Thus the success and affection quickly gained by Flea by the Sea is no wonder. "We love our locals!" Shirley exclaims, and deeply recognizes their importance to their business.
And likewise, the embracing of Flea by the Sea and its sustainable concept is evidence that their efforts are recognized, too, as the progressive population of this island town reaches towards what is in actuality a return. A return to quality, a return to craftsmanship, and a return to everything artistic and beautiful.
Flea by the Sea
2528 Market St., downtown Galveston
(409)762-0322
fleabythesea@yahoo.com or on Facebook