Every Tuesday though August 14th, 7:30-9:30pm, the Galveston Beach Band will perform a free family-friendly concert opposite Rosenberg Library, 2310 Sealy St., Downtown Galveston.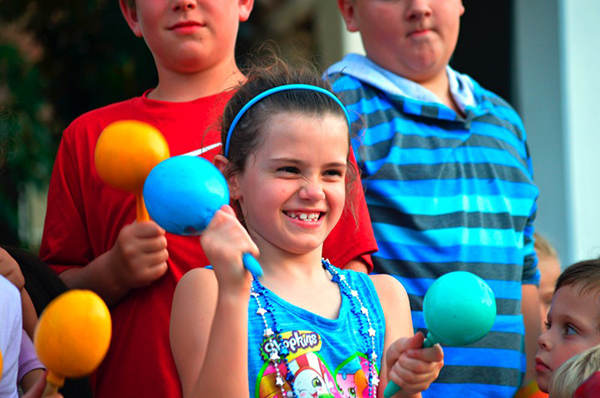 Starting in the 1920's, the Galveston Beach Band's free concerts were an important summer Island attraction, often boasting audiences of 2,000 and featured on the newspaper front page. By the 1960's, the Band had declined and was revitalized, thanks to its core of loyal musicians and then new leader, Frank Incaprera.
Fast forward to today and the free concerts continue as much loved as ever. Now a proudly family evening, concerts are a diverse mix of much loved show tunes, big band numbers, and jazz influences. Housed in Sealy Pavilion, concerts are a mixture of family, fun, and summer relaxation. The band's playlist includes music from Broadway shows, movies, and dance bands. Besides mixing the types of music performed, the band also features a singer and draws from its 18-members that form the dance band. This band is a favorite for all ages!
Frank Incaprera, age 94, is the driving force behind the Galveston Beach Band. From annual quests for funding, to music selection, conducting, and playing solos, Frank is always front and center stage. He is a man of monumental commitment and under his nearly 50-year leadership, the summer concerts continue to bring pleasure to so many.
Presenting family entertainment ranks highly with Incaprera who adds, "I want the children to be at the concerts." At most concerts, 20-50 children are handed mara
cas and climb the stage. "It's fun playing music this way," said Incaprera. "It's one of the highlights of my summers still to this day." The typical concert can include the Hokey-Pokey for kids as well as a parade of flag-carrying children who come up on stage while the national anthem is played.
Visit galvestonbeachband.org or call (409)797-3700 for more info.