Who Says Fishing is Only for Old Boys?
By Wayne Vass
Have you ever found yourself longing to take to the waves, cast your line, and come face-to-face with some of Galveston Island's biggest underwater predators? No? Then what about catching a friendlier, more conveniently sized fish instead? With Get Bent Galveston, this is exactly what you'll be able to do! In fact, as their fishing charters can be customized to suit your preferences, you can choose the level of adventure you'd like to have!

It won't matter if you're new to the fishing scene or a seasoned veteran, Galveston plays host to some of the most exciting species of fish in the US. Some fish you might see here are blacktip sharks, flounder, redfish, king mackerel, sea trout, red snappers, and even the notorious bull shark.
With well over a dozen unique species to fish for, all that you'll need is a pair of wellies, a charter service, and an idea of when you'd like to take to the waves, and you'll be good to go!
The great thing about booking a fishing trip is that you'll be able to work around your charter and take home more than a handful of memories – all without having to take care of the technicalities yourself.
Choosing a Fishing Charter Service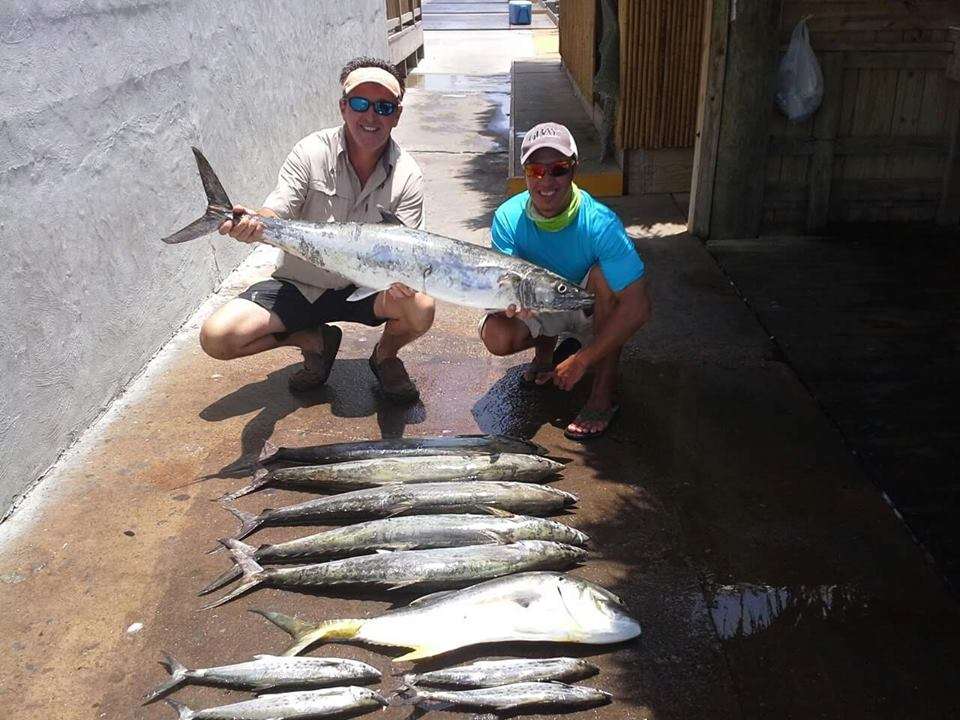 The first thing that you'll need to do is decide on a service that suits your budget and expectations. Get Bent Galveston (GBG) is one of the leading agencies in the area, and you can find out plenty more about them by visiting getbentgalveston.com.
Once you've decided on the charter, the next thing to do is to get in touch with them. For GBG, you can reach the infamous Captain Mike by emailing CaptainMike@GetBentGalveston.com or by calling (409)939-8311.
If you're already in Galveston, you can book your charter directly in GBG's office located at 715 N. Holiday Dr.
But we know what you're really keen to learn about, and we have a feeling that it has more to do with the exciting fishing potential that you can expect when booking your own charter!
The Waves are Yours to Enjoy
Once you've booked your charter, you'll undoubtedly be looking forward to the big day, but preparation is key. You won't need your own rods (these should be provided by your chosen service), and you won't need any bait (that's taken care of, too).
What you will need is to bring a set of waterproof clothes, just in case you get splashed, a pair of wellies or waterproof footwear, and an idea of what you'd like to catch.Don't worry about the technicalities; your captain will undoubtedly be able to tell you how best to catch a certain species and which techniques work the best. In fact, if you make a point of telling your skipper what you'd like to catch, the chances are that they'll know all of the best spots!
There is so much to see and do in Galveston; from a walk along the pier, right through to heading Downtown for the shopping scene, the history, and much, much more. If you're planning a fishing trip, be sure to trust your enjoyment to a team like Get Bent. The fun times are a given, and your safety is one of the highest priorities.
Fishing isn't just for old boys in waterproof gear and home-made fishing tackle and bait; it's a fantastic experience that can be enjoyed by the whole family, a couple looking for a bit of excitement, or even a stag party!
To learn more or to book your own exhilarating fishing charter, check out the website at getbentgalveston.com. We're sure that you'll have the time of your life.