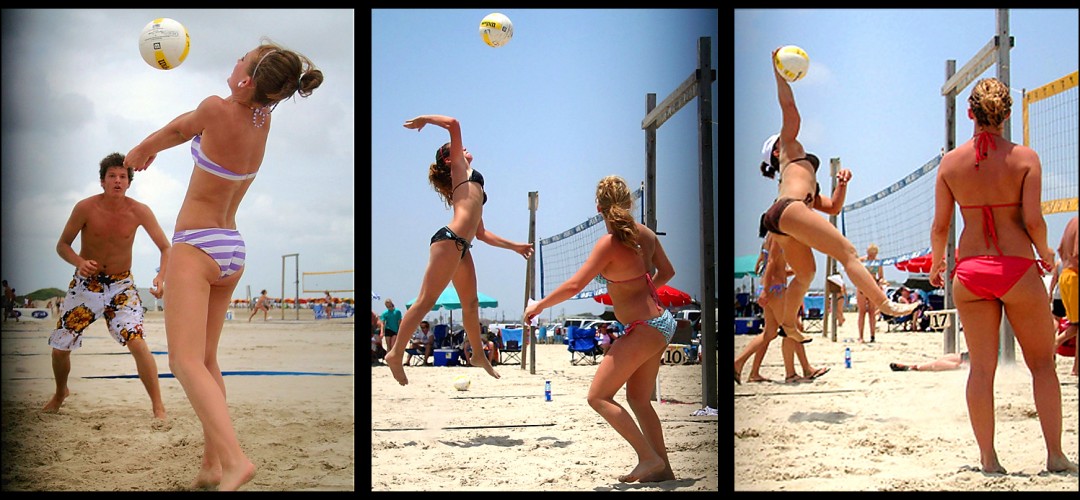 The Gulf Coast Volleyball Association Gets Hot
The Gulf Coast Volleyball Association (GCVA) is the largest outdoor volleyball association on the Gulf Coast and has been rated the #1 outdoor volleyball organization by Outdoor Volleyball USA.
The GCVA features an array of high-flying scheduled tournaments at Stewart Beach and East Beach, two of Galveston Island's premier beach parks. Don't miss out on the fun!
You do not have to be a GCVA member to participate. Check-in at East Beach is at 8:30am with tournaments beginning promptly at 9am. For most tournaments, the first 100 players checking in at the beach will receive a free GCVA t-shirt. The entry fees are $25 per person, $50 per team.
You are playing on a REAL BEACH on the Gulf of Mexico and are subject at all times to Mother Nature. The GCVA Recorder at (832)928-4120 is updated by 5am Tournament Day, and earlier if possible.
For more info and to register for any of the tournaments go to gcva.wufoo.com.
August 13th – Hot as Hell Classic
September 3rd – GCVA Labor Day Classic
September 24th – GCVA Season Closer