By Lauren Elizabeth Ware
Galveston has become a central point for all things scary. With haunted backstories circling The Hotel Galvez, Bishop's Palace, and the Menard House, an array of activities are spread all across the island, ready to spook anyone who comes about. Ghosts flourish here, and during the entire month, there will be Ghost Tours on The Strand every Sunday-Saturday.
A couple of things I am personally looking forward to are the Haunted Zombie Tour, the Nosferatu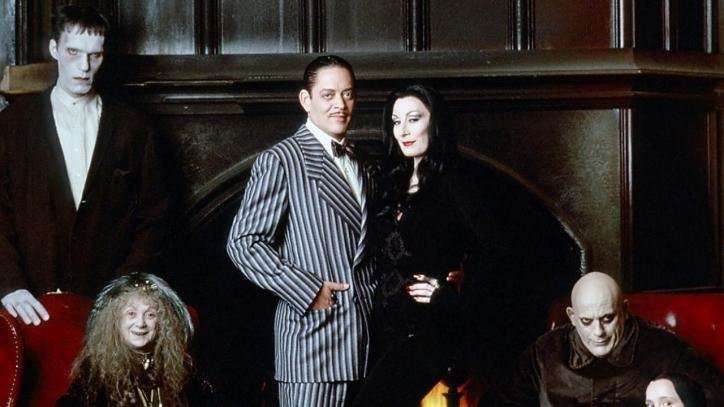 Symphony, and "The Addams Family" Movie Night.
The Haunted Zombie Tour will be held at Seawolf Park on the USS Cavalla Submarine 6:30-9:30pm on Saturday, October 28th. Who will be brave enough to wander through a zombie infested submarine? For this event, it will be $6 per vehicle and $5 for children 5 and older.
What is just as creepy as zombies, comes out at night, and has an unquenchable thirst for blood? That's right, vampires! If you're a horror movie buff like me, you'll definitely want to check out the silent film, accompanied by Rob Landes on the organ, "Nosferatu" at The Grand Opera House, Friday, October 27th at 8pm. Ticket prices for this event range from $18-$20.
And finally, "The Addams Family" Movie Night! Who doesn't like little Wednesday and Pugsley? This free event is family friendly, of course, and will be held Saturday, October 7th at 7pm at Saengerfest Park.
And now, it's high tide, there's a faint laugh and a distant scream coming from somewhere deep within
the shadows. Your eyes cannot seem to focus, but something is there. Suddenly, they emerge! Crowds of kids dressed as witches, ghosts, ghouls, and black cats, hunting for the next great candy bar! On Saturday, October 28th 1-4pm, Saengerfest Park is hosting the 7th annual Mini Monster Bash for all the little ones. There will be Trick or Treat stops at local business, games, arts and crafts, face painting, and costume contests for age groups up to 11 years old. Spruce your little tikes up in the creepiest or most creative costumes and see what prizes will be passed out.
For many people, including me, Halloween is a favorite holiday. But why is that? Is it the candy? Is it the allure of taking on another identity? Is it the contests and the festivals and supernatural sightings and stories? I believe it to be all of the above. People are in love with the idea of the unknown, and I believe the month of October embodies that. We love decorating; we love the eerie music; we love gathering with our friends and laughing at people when a masked figure scares them. And no matter how old we get, we will always love candy. So bring yourselves, your friends, your little ones, and enjoy all that Galveston has to offer this month.
For more info on me, go to facebook.com/BlueFlowerProse.