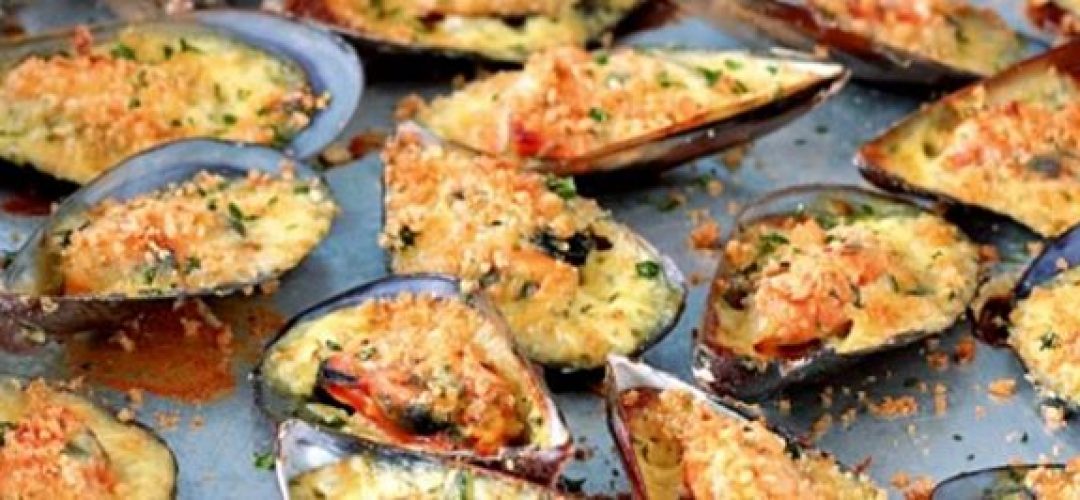 The seventh annual Galveston.com & Company Galveston Restaurant Week – Saturday, January 6th-Sunday, January 21st, 2018 brings Galveston Island's vibrant food scene to life for two full weeks of delicious dining. The event will showcase the freshest ingredients, most flavorful dishes and tastiest culinary gems that Galveston has to offer.
Home of the finest Gulf Coast seafood and some of Texas's most delectable restaurants, Galveston Island proudly welcomes visitors to Galveston Restaurant Week, where patrons can choose from Galveston's most delightful and delicious eateries for prix-fixe lunch and/or dinner menus – in attractive prices you're sure to savor.
Last year's event featured a vast array of Galveston Island eateries and resulted in a very welcome boost during the Island's slower season of winter.
Sponsors
This year's week is presented by Gordon Food Service. For more than 115 years, Gordon Food Service has delivered the excellence, expertise, and quality products their customers need to create successful food operations and experiences. Gordon Food Service has grown to become the largest privately held, family-managed food service company by upholding the same approach since 1897 — being passionately committed to the people they serve.
Other sponsors include Gold Sponsor: Prestige Oysters, Inc.; Official Media Sponsor: "Houstonia" Magazine and "OutSmart Magazine."
Help ACCT
And while your taste buds are celebrating delicious, you can put the guilt aside knowing that your participation in Restaurant Week is helping others. This year, each restaurant participating in Galveston Restaurant Week has committed to help Access Care of Coastal Texas provide weekly lunches to its clients. These lunches provide nutrition for persons with HIV or AIDS. Many times this is the only nutritious meal a client may have that day, or sadly, that week.
To Be a Part of Restaurant Week
Participating in Galveston Restaurant Week is easy. No tickets or passes are required. Food lovers may simply dine out at as many participating restaurants as they like for two or 3-course dinners that will be priced between $20-$35; and 2-course lunches, breakfasts, and brunches will cost between $10-$20.
Reservations are strongly recommended to make sure you're able to sample your favorite flavors. The public is invited to experience cuisine that will amplify your palate and highlight the fun of dining on Galveston Island. Quite simply, this culinary tradition promises to "celebrate delicious" like no other event of the year.
Join in this January and discover why Galveston Island is one of the Gulf Coast's most diverse culinary destinations.
Visit the official Facebook page at facebook.com/CelebrateDelicious.
Participating Restaurants
The following restaurants are participating this year. Be sure to check at galveston.com/restaurantweekmenus to view menus.
Blake's Bistro – 5222 Seawall Blvd., (409)744-1500

BLVD. Seafood Blvd. – 2800 Seawall Blvd., (409)762-2583

Brick House Tavern and Tap – 3502 Seawall Blvd., (409)763-5649

Bubba Gump Shrimp Co. – 2501 Seawall Blvd., (409)766-4952

EATcetera – 408 25th St. , (409)762-0803

Fish Tales Seafood Grill – 2502 Seawall Blvd., (409)762-8545

Fisherman's Wharf – 2200 Harborside Dr., (409)765-5708

Gaido's Famous Seafood Restaurant – 3900 Seawall Blvd., (409)762-9625

Grotto at The San Luis Resort – 5222 Seawall Blvd., (409)740-8605

Gumbo Diner – 3602 Seawall Blvd., (409)762-3232

Gypsy Joynt – 2711 Market St., (409)497-2069

Huli Huli Hut – 312 19th St., (409)443-5525

Joe's Crab Shack – 3502 Seawall Blvd., (409)766-1515

Landry's Seafood House – 5310 Seawall Blvd., (409)744-1010

Little Daddy's Gumbo Bar – 2107 Postoffice St., (409)744-8626 (Winner of "Best Gumbo" in the 2015 Galveston.com Best of Galveston Awards)

Nick's Kitchen & Beach Bar – 3828 Seawall Blvd., (409)762-9625

Number 13 – 7809 Broadway St., (409)572-2650

Olympia Grill at Pier 21 – 100 21st St., (409)765-0021

Olympia Grill Seawall – 4908 Seawall Blvd., (409)766-1222

Porch Cafe – 1625 East Beach Dr., (409)762-0808

Rainforest Cafe – 5310 Seawall Blvd., (409)744-6000

Riondo's Ristorante – 2328 Strand, (409) 621-9595

Russo's New York Pizzeria – 500 Seawall Blvd., (409)762-0200

Saltgrass Steak House – 1502 Seawall Blvd., (409)762-4261

Saltwater Grill – 2017 Postoffice St., (409)762-3474 (Winner of 2017, 2016 Restaurant of the Year Award)

Shearn's Seafood and Prime Steaks – 7 Hope Boulevard, (409)741-8484

Shrimp 'N Stuff Downtown – 216 23rd St., (409)974-4609

Sky Bar Steak & Sushi Bar – 2105 Postoffice St., (409)621-4759

The Spot, Island Famous – 3204 Seawall Blvd., (409)621-5237

Taquilo's Tex-Mex Cantina – 2101 Postoffice St., (409)497-4279

Tortuga Mexican Kitchen – 6010 Seawall Blvd., (409)741-5000

Trattoria La Vigna – 412 20th St., (409)497-4927

Willie G's – 2100 Harborside Dr., (409)762-3030

Yaga's Cafe and Bar – 2314 Strand, (409)762-6676
Photo Contest: Enter and Win
From Galveston Island's famed seafood houses to The Strand District's sidewalk cafes, from neighborhood pubs to dazzling hotel legends, Galveston Island makes it easy to enjoy some of the finest cuisine on the Gulf Coast.
How do you "Celebrate Delicious?" At your favorite Galveston restaurant? On a picnic? Or maybe you'd like to share a photo of your favorite Chef. Be creative, and feel free to enter as many times as you want November 6th, 2017-January 21st, 2018. Either submit your photo here, https://www.galveston.com/galveston-restaurant-week-photo-contest/#/gallery or simply tag your Instagram posts with hashtag #GalvRW2018.
Beginning January 22nd visitors to galveston.com/restaurantweek will have one week to vote for their favorite photo, and one lucky winner will capture the $500 Grand Prize on February 1st, 2018. Best of luck!