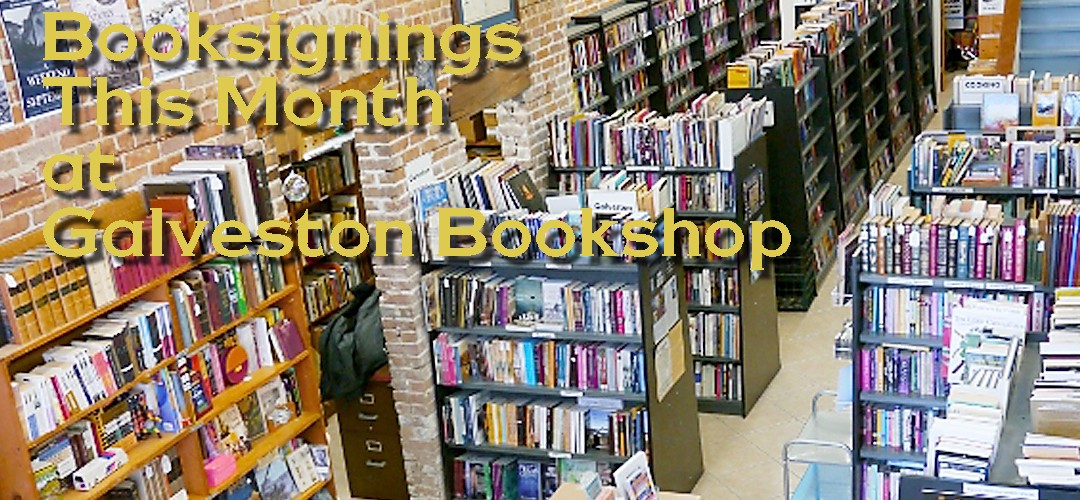 Galveston Bookshop is located at 317 23rd St., Galveston. For more info on this and other events call (409)750-8200 or go to galvestonbookshop.com.
Saturday, September 16th (2-4pm)
"The King of Dickinson" by Ernie Deats
Galveston Bookshop will host a book signing for Dickinson author Ernie Deats, who returns with his latest novel.
As with all of his novels, Ernie Deats sets the action of this new mystery in his home town of Dickinson, Texas. In the late 1800s the Station Master of the GH&H Railroad is Archer King Prescott, a strong, self-possessed character who serves as leader to this tiny community of ranchers and farmers. "The King" as he is known, is at the peak of his romantic power with the area's ladies and at the near-breaking point of whatever internal constraint governs his alpha-male ego. What could go wrong? Well, a fellow like that could get himself killed.
Mr. Deats' novels all have a keen sense of historical detail and bring Dickinson's past nicely into view. The stories enjoy real down-to-earth people: the ranchers, families, characters, and misfits of a small Gulf Coast community back in the day. Every small town should have an Ernie Deats to bring its history to life with such engaging stories.
The proceeds of all of Mr. Deats book sales go to fund college scholarships for students of Dickinson ISD.