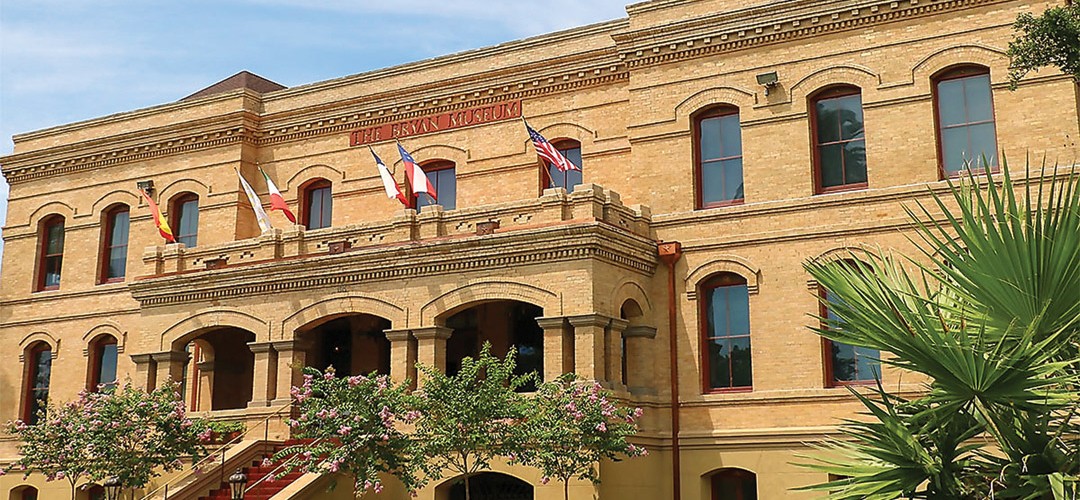 Historical Fun
The Bryan Museum, located in the historic Galveston Orphans Home at 1315 21st St., houses The Bryan Collection, one of the world's largest collections of historical artifacts, documents, and artwork relating to Texas and the American West. Assembled by J.P. and Mary Jon Bryan, the collection spans more than 12,000 years, with pieces ranging from ancient Native American cultural artifacts to modern twenty-first century objects.
For more info call (409) 632-7685 or go to thebryanmuseum.org. The museum is open Thursday-Monday, 11am-4pm and closed Tuesday-Wednesday.
With approximately 70,000 items in total, the collection includes 20,000 rare books, more than 30,000 documents in Spanish, German, French, and English, three dozen saddles, more than 250 antique firearms, several hundred spurs, a large collection of fine art, religious art, folk art, and portraits, exceedingly rare maps and artifacts such as "cowboy" chaps, Native American stone tools and arrowheads, and a Spanish mission bell.
Events
Every Thursday this month (4-7pm) – Wine in The Bryan Gardens – Join the fun in the beautiful botanical gardens to relax and enjoy time and conversation with friends, family, and Museum staff. Wine, beer, and complimentary bar snacks will be served in the Sculpture Garden next to the Museum Shop. During the event, the Museum Shop will also be open so that you might browse the selection of original artwork, hand-painted figurines, unique jewelry, colorful pottery, books, music, and more. To attend please enter from the Guest Parking lot behind the Museum. Weather permitting.