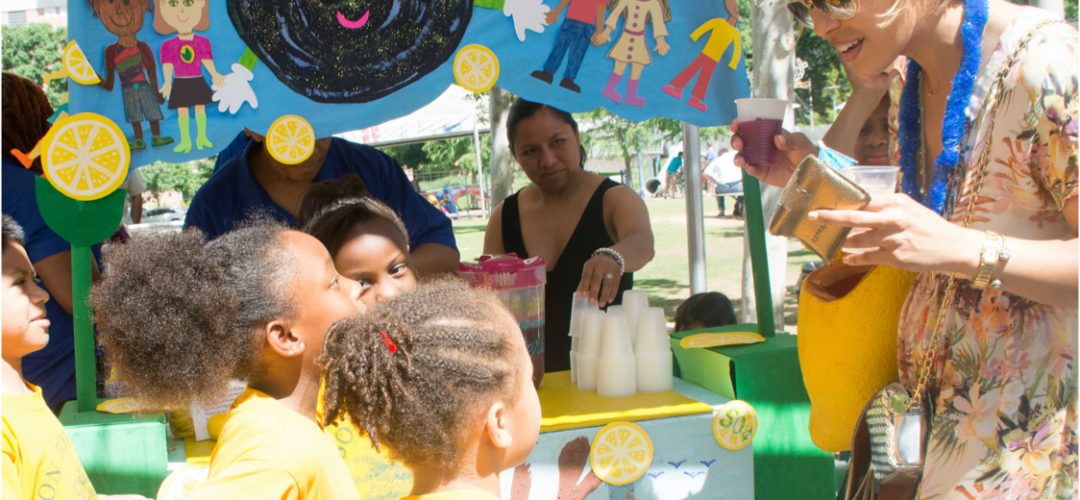 Become a Young Entrepreneur:
National Lemonade Day and Lemonade Day Galveston County

Youth of all ages, from pre-K through high school, can register to set up an official Lemonade Day stand Sunday, May 7th. Kids must register with a mentoring adult so there are lots of opportunities for mentors and volunteers. In addition, community support from schools, youth organizations, and local businesses is essential to the success of Lemonade Day Galveston County.
Once a child is registered they receive a backpack with an informational workbook that outlines the steps needed to start a business: from setting a goal, creating a business plan, forming a budget, finding an investor, to saving money, and donating a portion back to their community. Materials are available in Spanish and English.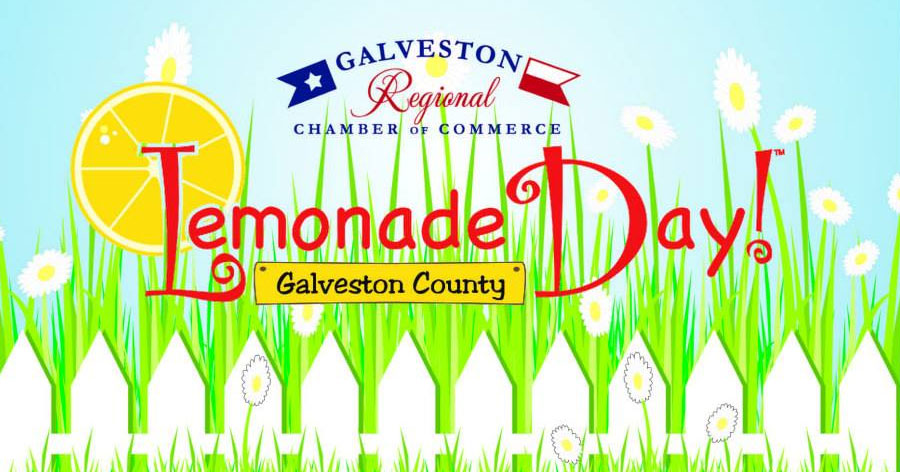 Everyone is welcome to be involved with Lemonade Day Galveston County. "We need mentors, investors, employees, and customers to support participants. Sponsors and volunteers are also needed to make Lemonade Day a success. All money raised through local donations and sponsorships directly support Lemonade Day Galveston County," said Gina Spagnola.
About Lemonade Day Galveston County
Lemonade Day Galveston County is a free program that teaches youth how to start, own, and operate their own business: a lemonade stand. Youth of all ages, from pre-K through high school, can participate. Register today at the Galveston Regional Chamber of Commerce located at 2228 Mechanic St., Downtown Galveston. For more info about Lemonade Day Galveston County go to galveston.lemonadeday.org.
To volunteer or be a sponsor call (409)763-5326.
Be a site for a Lemonade Day Galveston County Young Entrepreneur
Businesses can help by providing sites for the 2017 Lemonade Day Galveston County young entrepreneurs lemonade stands. As an official Lemonade Day Galveston County site, your business information will be distributed to all Lemonade Day Galveston County entrepreneurs. The young entrepreneurs are responsible for contacting their preferred site to secure the location for their lemonade stand. All locations chosen by our young entrepreneurs will be published in an ad in the Galveston County Daily News to encourage the community to visit their lemonade stand. Business owners do not have to be present on May 7th to be an official site.
If your business is willing to become an official Lemonade Day Galveston County site, email Lindsay Touchy at ltouchy@galvestonchamber.com with the following details: name of your business, address of your business, and primary contact with phone number.
Events
April 29th: Build a Stand, Spark a Dream, 9am-12 noon, Village Hardware
May 6th: Best Tasting Lemonade Contest, 10am, Scott Collegiate Academy
May 7th: Lemonade Day Galveston County
May 11th: Lemonade Day Galveston County "Spirit Night," 5:30pm, Schlitterbahn