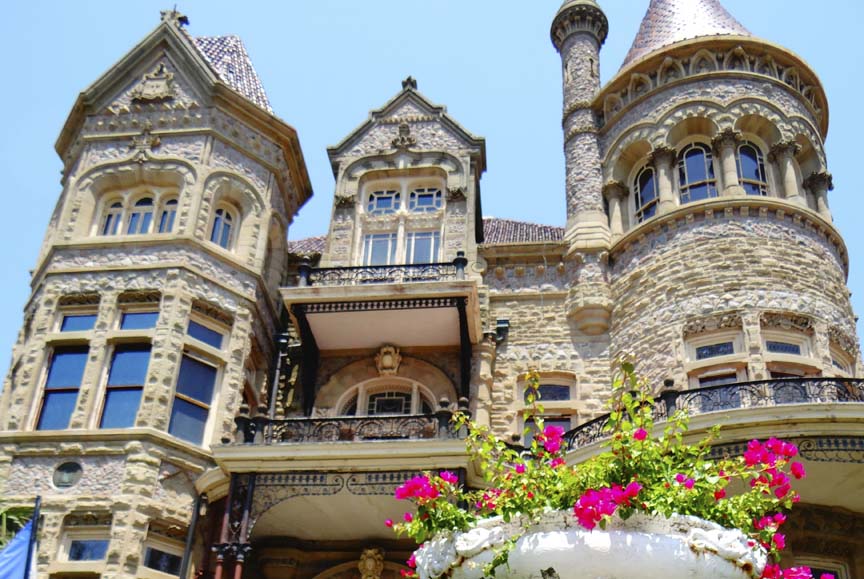 Galveston Historical Foundation (GHF) offers many events that are open to the public. Tickets and reservations can be made online at galvestonhistory.org or by calling (409)765-7834.
Events
June 2nd (2pm) – "The Green Book" Public Lecture –
During the Jim Crow Era, it was rare for African Americans to have the means to travel or to have equal rights. White Supremacists feared and sought to restrict black mobility. Blacks had to work together to travel and vacation across the US with the help of the historic "Negro Motorist Green Book," a collection of motels, gas stations, restaurants, and more. The Green Book Project is a web documentary that included photo essays, and interviews across the United States about African American experience via their mode of transportation. GHF will present this public lecture, presented by Reuben and Toya Levi, at Menard Hall, 3302 Avenue Q. Admission is free with RSVP.
Bishop's Palace Tours
The Bishop's Palace (a.k.a. Gresham House) is a contributing building in the East End Historic District, a National Historic Landmark. Bishop's Palace is recognized as one of America's finest examples of Victorian exuberance and Gilded-Age extravagance and is listed by the U.S. Department of the Interior as a National Historic Landmark. Bishop's Palace is located at 1402 Broadway Ave. J.
Available Daily (11am-5pm) – Bishop's Palace Audio Tours –
Powered by Acoustiguide, the Audio Tour allows visitors to see historical images not seen by previous tours on a handheld, high-resolution screen. Tickets are $6-$11.
May 26th, June 2nd, 9th, 16th, 23rd, 30th (11am-1pm) – Basement to Attic Tours –
Offering participants a rare look into parts of the 1892 home that are typically off-limits, the Bishop's Palace Basement to Attic Tour features Mrs. Gresham's studio and an exclusive third-floor view to a truly one of a kind panoramic of the Gulf of Mexico.
May 20th, June 24th (2-3:30pm) – Victorian Tea –
Enjoy a special guided tour complete with a specialty tea and light snacks. Tours are $30 per person for adults, $18 per person for youth 18 and under.
July 27th, October 24th, and November 23rd (8pm) – Full Moon Tour of The Bishop –
Experience Bishop's Palace in a whole new light, the moonlight. See how this architectural gem takes on a completely different look in the moonlight. Tickets are $30 per person.