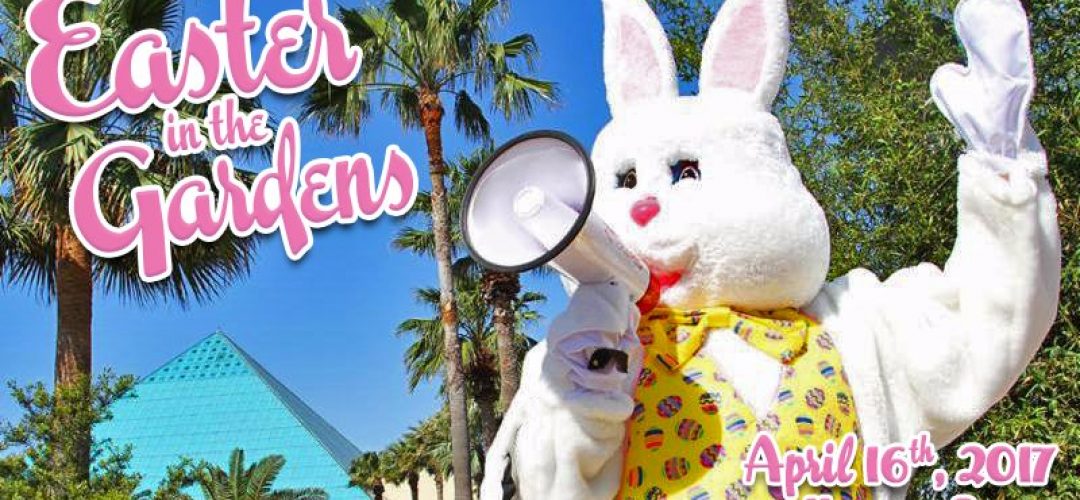 Moody Gardens hosts a variety of events throughout the year for the whole family to enjoy. Moody Gardens is located at 1 Hope Blvd., Galveston. For more info call (800)582-4637 or go to moodygardens.com.
April 15th (9-11am) –Moody Gardens Kids Camp: Extravagant Eggs – E is for Extravagant Eggs! Campers will have fun learning about the birds in the Rainforest Pyramid and the eggs they hatch from. Kids ages 2-13 are invited to participate in a unique variety of camps that are fun and educational. Reservations must be made in advance and pre-payment is required. For more info or to register call (409)683-4325 or email education@moodygardens.org.
April 16th (11am-3pm) – Easter in the Gardens– The annual Easter in the Gardens makes its way back to Moody Gardens. This event is free. The Annual Easter Egg Hunts are scheduled for children 9 years old and younger who are invited to explore the Oleander Bowl in pursuit of eggs and treats. The Easter Bunny stops by for the fun as kids also play a variety of games for prizes and a petting zoo.
April 16th (11am-3pm) – Easter Buffets – In addition to all of the activity outdoors, guests can enjoy a delicious meal at the Easter Sunday buffet in both the Garden Restaurant and Moody Gardens Hotel. The menus will feature creamy clam chowder, cheese, vegetable and fruit trays, boiled shrimp, smashed potatoes, mac and cheese, a variety of salads, and entrees like ricotta stuffed manicotti, blackened filet of Gulf Red Fish, chicken florentine, shrimp scampi, and carved smoked ham as well as a kids menu.
April 22nd (10am-3pm) – Earth Day – Learn about the planet and what you can do to protect it with special "One Earth, One Choice" activities and presentations. Exhibits throughout the property will showcase some of the issues that pose a threat to the environment and wildlife. Enjoy keeper talks, learn about important environmental issues, and learn how to better protect the planet and all of the residents we share it with.
May 14th – Mother's Day Buffet – Treat mom to a delicious Mother's Day meal at either the Garden Restaurant or the Moody Gardens Hotel Ballroom. Reservations highly recommended.
Spring Fun at The Movies
Featuring the largest screen in Texas and top-of-the-line surround sound system, Moody Garden's state-of-the-art 3D & 4D viewing experience gives guests the best viewing experience in the world.
Individual tickets to the movies are $10.95 for adults, and $8.95 for children 4-12 and seniors (65+). Children 3 and under are free.
3D Movies – Through April 13th
10am – "Amazing Mighty Micro Monsters 3D"
11am – "Secret Ocean 3D"
12 noon – "Great White Sharks 3D"
12:30pm – "Amazing Mighty Micro Monsters 3D"
1:20pm – "Great White Sharks 3D"
2pm – "Secret Ocean 3D"
2:55pm – "Amazing Mighty Micro Monsters 3D"
3:45pm – "Great White Sharks 3D"
4:20pm – "Amazing Mighty Micro Monsters 3D"
5:10pm – "Secret Ocean 3D"
4D Movies
Hi-def digital 4D projection with DTS surround sound immerse you as wind, mist, leg ticklers, and other special effects provide a short-film experience that is a thrill for all ages.
12 noon – "Ice Age: No Time for Nuts 4D"
1pm – "Dino Island II 4D"
2pm – "Ice Age: No Time for Nuts 4D"
3pm – "Dino Island II 4D"
4pm – "Ice Age: No Time for Nuts 4D"
5pm – "Dino Island II 4D"