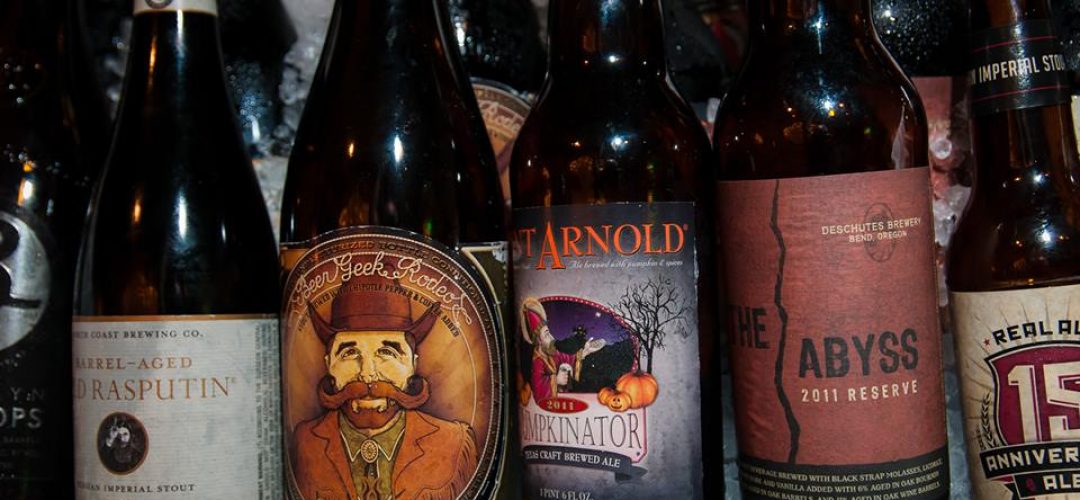 Make a toast at the 8th annual BrewMasters Craft Beer Festival in sunny Galveston Island. Named Top 3 beer event by "USA Today" and revered by beer lovers across the region, BrewMasters Craft Beer Festival is an immersive multi-day event that lets visitors tap into the world of craft beer on island time.
Because of Hurricane Harvey, BrewMasters has been rescheduled to November 24th-26th. If you have already purchased your tickets to BrewMasters, your tickets will be good for the new dates. If you have not purchased your tickets, you can still be purchase tickets online. Take advantage of the long holiday weekend to enjoy BrewMasters as well as the many attractions on Galveston Island.
With 400 craft beers, and rare "Taste it First" selections, the Free Beer Friday Bad A$$ Beard Contest, and more, this three-day event offers endless opportunities to learn from the best in the craft beer industry.
Craft breweries continue to open at a brisk pace across Texas, and BrewMasters Craft Beer Festival is the
perfect place to sip, savor, and explore the real meaning behind the phrase "Drink Local." Whether you are a craft-loyal drinker looking for inspiration, or just a newbie finding your way, BrewMasters is the ultimate event for experiencing the distinctive world of craft beer.
Clifton McDerby, Executive Director of Food & Vine Time Productions, Inc. explained, "Our vision has always been to make sure that loyalists and newcomers to this event experience the widest selection of craft beers available at any Texas festival, along with brew education and an introduction to new brews coming available for the first time at BrewMasters." McDerby continued, "This year we are planning pop-up tastings. Guests will be pleasantly surprised by this addition, we feel certain."
But BrewMasters is more than just great tasting craft beer, according to McDerby it is a place to meet the people who make the craft beer industry a force to be reckoned with.

The festival is packed with beer, cheer, and plenty of foam-filled events happening each day. Enjoy events such as Nach-Yo Ordinary Tequila Tasting, Friday Night Pub Crawl, "Taste It First" selections of first time to market beer releases, Texas Brewery Tour, Brew HaHa Grand Tasting, and Brew-B-Que.
Make it a destination weekend. Set in Galveston's tropical Moody Gardens Hotel, Spa and Convention Center, with special events at various venues around the island, BrewMasters breaks out the barrels and serves up foam-filled perfection all weekend long.
Tickets range from $25-$85. For more info on the festivities go to brewmastersbeerfest.com.
The 8th annual BrewMasters Craft Beer Festival is sponsored by: Ben E. Keith, Free Beer Friday, Galveston Island Convention & Visitors Bureau, The Art Institute of Houston, Revolver Brewing, 8th Wonder Brewing, Buffalo Bayou Brewing, Stubb's Barbecue, Ron Anjeo Dos Maderas, Tequila Chamucos, Constellation Wines, Roscato, Santa Rita, Green Mountain Energy, Infiniti Graphics, and SpeedPro Imaging The Woodlands.