Events
January 3rd, 4th (6-9pm) – Hotel Galvez Ghost Tour Dinner –
Do you believe in ghosts? Hotel Galvez & Spa presents "Dinner with the Ghosts." During the tour, the hotel's concierge guides participants through the ghostly past of the hotel followed by dinner in the Galvez Bar & Grill. Priced at $56 per person (inclusive of tax and server gratuity), the one-hour public ghost tour is only available as part of the ghost dinner package. Advance reservations are required. For reservations, call (409)765-7721.
Ongoing
Artist Boat
conducts daily tours of all different kinds, skill levels, and ages. They offer a variety of kayaking adventures including East End Lagoon, Christmas Bay, Coastal Heritage Preserve (just $10 per person), Drum Bay, Quickstart Your Kayak, East End Sunset Lagoon, Galveston State Park Reserve Tour, Armand Bayou, and Deer Island. Go to artistboat.org to see details and pricing.
Baywatch Dolphin Tours
– Owned and operated by Galveston local Captain Michael Caldwell, Baywatch Dolphin Tours is a fun, friendly, and informative romp through the waters of Galveston Harbor. The Dolphin Tour lasts just under an hour and the boat leaves every hour on the hour, daily, from 10am-5pm. Adults are $10, children are $5, and infants and pets ride free. For more info, go to baywatchdolphintours.com or call (832)859-4557.
Bishop's Palace
offers tours daily. The Bishop's Palace is one of the best known and most widely recognized historic attractions in the country. The building is owned by the Galveston-Houston Catholic Archdiocese and is managed as a museum by Galveston Historical Foundation. Bishop's Palace is located at 402 Broadway. Call (409)765-7834 or go to galvestonhistory.org for tickets.
Bryan Museum,
located in the historic Galveston Orphans Home at 1315 21st St., houses The Bryan Collection, one of the world's largest collections of historical artifacts, documents, and artwork relating to Texas and the American West. Assembled by J.P. and Mary Jon Bryan, the collection spans more than 12,000 years, with pieces ranging from ancient Native American cultural artifacts to modern twenty-first century objects. With approximately 70,000 items in total, the collection includes 20,000 rare books, more than 30,000 documents in Spanish, German, French, and English, three dozen saddles, more than 250 antique firearms, several hundred spurs, a large collection of fine art, religious art, folk art, and portraits, exceedingly rare maps and artifacts such as "cowboy" chaps, Native American stone tools and arrowheads, and a Spanish mission bell. For more info call (409) 632-7685 or go to thebryanmuseum.org. The museum is open Thursday-Monday, 11am-4pm and closed Tuesday-Wednesday.
Colonel Paddlewheel Boat
launches at 1 Hope Blvd. in Moody Gardens. Experience the elegance of the paddlewheel from a bygone era aboard the Colonel, a triple deck sternwheeler. Admission is $10.95 for adults and $8.95 for children (4-12) and seniors (65+). Cruises are Monday-Friday at 1pm and Saturday and Sunday at 1pm and 3pm.
Dash Beardsley's Ghost Tours of Galveston – Join a haunted ghost tour like no other. Galveston's oldest and longest-running ghost tour is owned and operated by Dash Beardsley, the known authority onGalveston and its h
auntings. Visit the website for schedules, meeting places and to book tours at ghosttoursofgalvestonisland.com.
Dolphin Watch Harbor Tours –
Tours take place daily at 11:30am, 1pm, 2:30pm, and 4pm. This is a great way to see Galveston Harbor up close aboard "Seagull II," Texas Seaport Museum's 50-foot twin-engine motor vessel. Tours depart from Harborside Dr. Tickets are $10 for adults, $8 for students ages 6-18, and free for children 5 and under. Purchase tickets at the Texas Seaport Museum Gift Shop at Pier 22, next to Fisherman's Wharf restaurant on Harborside Dr. Also, tickets are available at galvestonhistory.org and at "Eighteen-Seventy-One," 2217 Strand St., Downtown Galveston, (409)497-2746.
Duck Tours,
loading at 25th and Seawall Blvd., is a land and water sightseeing adventure. Tour Offatt's Bayou for approximately 15 minutes; then once you hit land again, you will be shown some of the beautiful 1900's mansions and the historic downtown Strand shopping district plus the "Silk Stockings" historic homes district. For more info email ducktours@comcast.net or call (409)621-4771. For times and tickets, go to galvestonducks.com. Tickets are $18 for adults, $12 for children, and $5 for infants (2 and under).
Fantastic Galveston Race –
What do you get when you combine a scavenger hunt, a sightseeing tour, and some of Galveston's best and brightest local businesses? The Fantastic Galveston Race is an amazing opportunity to put teamwork and problem solving to good use in a way that will engage families, friends, and corporate groups—anyone willing to work cooperatively and (most importantly) have fun! The race route includes a roster of 100% Galveston original businesses, peppered throughout the Strand Historic District. As racers rush to find their next location – equipped with nothing more than a pen, a map, and their own wits – ANYTHING on the way to the finish line could be their next clue. Tickets are $79.99 per person (or $45 per person with coupon). Races run every Saturday and Sunday 11am or 1:30pm. Call (409)789-1305 to sign up. Hours may be seasonal and subject to change.
Galveston Cemetery Tour –
Explore the oldest and most historic cemetery in Galveston. Take a walking tour of the Broadway Cemetery and see where the most famous citizens of Galveston and Texas are laid to rest and hear their stories. Find out the history of funeral practices and cemeteries in Galveston. Hear famous and infamous stories about Galveston's former residents including Lizzie Alberti (committed filicide), Bettie Brown (allegedly haunts Ashton Villa), General John Magruder (hero of Galveston during the Civil War), George Childress (author of the Texas Declaration of Independence who committed suicide), and Michel Menard and Samuel May Williams (founders of Galveston) as you stand over where they are interred. To reserve your spot on the tour and more info, call (281)742-4498 or email galvestongraveyardtours@yahoo.com.
Galveston Helicopters –
See the island from the sky! Several tours are available including Sea Life Tour, Around the Island Tour, Beach Tour, Sunset Tour, and Ship & Shore Tour. Prices range from $35-$175 per person. For schedules go to galvestonhelicopters.com.
Galveston Railroad Museum –
Towering at the head of The Strand, the Galveston Railroad Museum boasts one of the largest restored railroad collections in the southwest and one of the five largest in the country with more than 20,000 railroad items, including more than 40 engines and cars. Train Rides board every Saturday, every 15-20 minutes with the last ride boarding at 1:45pm at the Galveston Railroad Museum. Tickets cost $5 and are in addition to museum admission. Galveston Railroad Museum is located at the top of The Strand district, 2602 Santa Fe Place, Downtown Galveston. For more info go to galvestonrrmuseum.com.
Galveston Tree Sculptures –
Come aboard Galveston Island Tours' electric shuttle bus and tour the Galveston Tree Sculptures, beautiful creations in the Island's historic East End that came from oak trees damaged by Hurricane Ike in 2008. You can also take a free, self-guided tour by downloading the online brochure. For tickets or more info go to galvestonhistorictour.com or call (409)789-9911.
Harbor Tours –
Tours take place daily at 11:30am, 1pm, 2:30pm, and 4pm. See Galveston Harbor up close aboard "Seagull II," Texas Seaport Museum's 50-foot twin-engine motor vessel. Tours depart from Harborside Dr. For more info, call (409)765-8687.
Island Carriages –
Experience Island Carriages' Victorian Excursion, a tour of Galveston's East End Historical District. A horse-drawn carriage will guide you along tree-lined streets providing you a vantage point to note architectural details of these era mansions. You may also choose to visit The Strand, Galveston's Historic Landmark District. Island Carriages' Strand Tour is a step back in time along with a working seaport of the 1800s. A vacation to The Strand is a vacation in itself. Call (409)765-6951 for hours of operation and to make reservations. Cost determined by which tour is chosen.
Island Treasure Hunts
is a fun, low cost way for families to explore the Island. It's a scavenger hunt; it's a tour; it's a game; it's an adventure! Island Treasure Hunts offers fun sightseeing scavenger hunt tours that guide you step-by-step to famous Island spots with trivia and interactive challenges. And best of all, it's played from your mobile device. So go any time and at your own pace! Purchase more than one hunt, and race against your friends, or take your time and soak in the sights. All challenges are family friendly with a few twists and turns for even the sharpest minds. There are three affordable treasure hunts to choose from ranging from $14.95 including Scavenger on the Strand, Seawall Stroll, and Hysterical Historical Hunt. For more info and to sign up for your Island treasure hunt call (844)752-9386 or go to islandtreasurehunts.com.
Island Bicycle Company Self Tours –
These tours are designed to go at your own pace. Have a ride around the island from the beachfront to the harbor. This includes a lunch stop of local restaurants and a ferry ride with designated points of interest along the way. Package includes bike, lock, and map. Go to islandbicyclecompany.com for tours. Island Bicycle is located at 1808 Seawall Blvd. Cost is $28-$30.
Moody Mansions –
Restored to its turn of the century splendor, the 28,000 square-foot, four-story structure was completed in 1895. Today, guests can visit 20 rooms on a tour that depicts the home life of a powerful Texas family. The Moodys established one of the great American financial empires. Based on cotton, it grew to include banking, ranching, insurance, and hotels. W.L Moody, Jr. bought the home from the heirs of the original owners soon after the great hurricane of 1900. Mr. and Mrs. Moody and their four children celebrated the first of more than eighty Christmas seasons in the house in December of that year. The house remained home for Moody family members until 1986. Today, its rooms are filled with the furnishings and personal effects of the family. Moody Mansion is open 11am-3pm daily and is located at 2618 Broadway. Tour times are Monday-Friday 11am, 1pm, and 3pm, Saturday and Sunday tours are on the hour. Tickets are $10 for adults,, and students are $5. For more info call (409)762-7668 or go to moodymansion.org.
NOAA Fisheries –
Since 1978, the National Marine Fisheries Service (NMFS) has been participating in an international Sea Turtle recovery program. As part of this program sea turtles are housed in Galveston, nursed to healthy states, then released. See these turtles live at NOAA, 4700 Avenue U. Call (409)766-3500 for reservations.  These tours are very popular and fill up quickly. For safety reasons, there is an age restriction for children attending these tours. They are held  every Thursday (excluding holidays) by advance appointment only. Tours are free. Schedule a tour by calling (409)766-3500.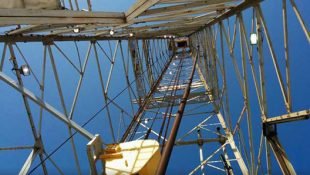 Ocean Star Oil Rig Museum –
The only facility of its kind in the world, the Ocean Star Oil Rig Museum is not only three stories of dynamic exhibits and information regarding the oil industry, it also serves as the training grounds for many people making the
ir entrance into the world of offshore drilling. The Ocean Star is open daily 10am-5pm, with the last ticket sold at 4pm. Self-guided tours can be accompanied by an optional audio narrative via portable listening device. For more info, go to oceanstaroec.com or call (409)766-7827.
Pier 21 Theater presents "The Pirate Island of Jean Lafitte" –
Pirate or patriot? Smuggler or businessman? Merciless murderer and thief or hero in time of war? These are the contradictions of the legendary Jean Lafitte. This shows daily every half hour, 11:30am-5:30pm, at the Pier 21 Theater, Harborside Dr. and 21st St. Admission is $6 for adults, $5 for students ages 6-18, and free for children under 6. Tickets are available at the gate.
Tall Ship Elissa –
The Elissa is the queen of the harbor, standing at 100 feet tall and 200 feet long. She is a three-masted, iron-hulled barque built in 1877, and is one of the oldest, fully functioning sailing vessels in the world. For more info,go to galvestonhistory.org or call (409)763-1877.
Taste of The Strand Walking Tour –
Ready for an Island dining adventure? This tour meets in Hendley Green Park at the the corner of 2028 The Strand and Moody Ave., just one block South from Harborside Dr. and Moody Ave. for a three-hour guided restaurant, walking food tour featuring 11 of Galveston's tastiest establishments. Along with the beautiful architecture while you stroll, you will sample appetizers, main dishes, desserts, and other edibles from well known Galveston institutions during your Guided Restaurant Walking Food Tour. Admission is $89.95 per person. There are special offers for Bridal Party's, Mother's Day, and Father's Day. Call for pricing.  Tours are every Thursday-Sunday with two daily tours at 1-4pm and 5-8pm. Hours may be seasonal, subject to change, and all tours are weather permitting. Call (409)599-5425 or go to tasteofthestrand.com for more info or reservations.
Texas Seaport Museum – This harborside museum tells the story of Galveston's days as one of the busiest and most influential commercial ports of the 19th century, which was also the era when Galveston had surpassed Ellis Island in the number of immigrants coming to America through the Harbor. Special exhibits and educational programs are presented, both chronologically and categorically, and include the Galveston Immigration Database, which stores digital records of nearly 150,000 immigrants who arrived to the United States via Galveston. Texas Seaport Museum is open daily 10am-5pm (last ticket sold at 4:30pm). Tickets are free for children under 5, $8 for youth, and $10 for adults. The museum also sells a Seaport Package, which includes entrance into the museum, onto the Elissa, and a seat on a Harbor Tour. The package is $20 for adults, $15 for youth, and free for children under 5. For more info call (409)763-1877 or go to galvestonhistory.org.