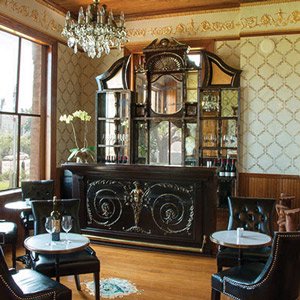 Riding the Rails to Historic Galveston is a unique way to visit three of Galveston's finest museums: The Bryan Museum, the Galveston Railroad Museum, and Moody Mansion. Visit all three of these heritage museums to learn about the art and history of the American Southwest, Galveston's railroad, and the financier who made it happen.
The name "Riding the Rails" was chosen for this promotional campaign because during the late 1800's, cities and towns throughout Texas were linked to Galveston by a ribbon of steel and steam locomotives. Operating from 1873 to 1965, the rail line connected small towns and transported passengers, cattle, lumber, grain, and cotton to and from Galveston.
The Bryan Museum
At The Bryan Museum, you'll trace the history of Texas and immerse yourself in the world's largest collection of historical artifacts, documents, and artwork relating to the Southwestern United States. By experiencing the relics and adornments from the period when the railroad was king, you'll learn about this historically important stage in Texas and U.S. history. The Bryan Museum is located at 1315 21st St., Galveston, (409)632-7685. They are open Thursday-Monday 11am-4pm, and closed Tuesday and Wednesday.
Galveston Railroad Museum
At The Galveston Railroad Museum, you'll see how the Gulf, Colorado, and Santa Fe Railway shaped the history, culture, economy, and landscape of Texas beginning in the 1860's. You'll experience the magic of train travel up close by boarding our "rolling stock" of trains and rail cars and encounter historical relics and memorabilia from the largest and finest collection in the Southwest. The Galveston Railroad Museum is located at 2602 Santa Fe Place, Galveston, (409)765-5700. It is open daily (late March-October) 10am-5pm. Winter hours (November-early March) are weekdays 9am-4pm, and weekends 10am-5pm.
Moody Mansion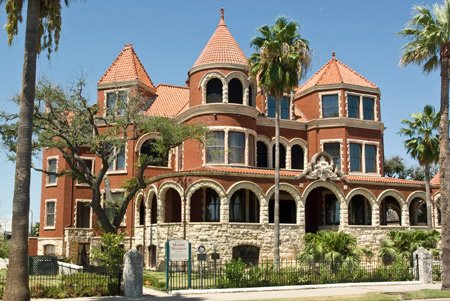 At Moody Mansion, you'll explore the legacy and meet the family of Colonel William Lewis Moody, the wealthy Galveston cotton merchant who helped finance the Gulf, Colorado, and Santa Fe Railway. The railroad was an essential link that made it possible for Col. Moody to ship Texas cotton from the Galveston wharves to the rest of the world. Here, you'll explore the history and treasures preserved by granddaughter Mary Moody Northen.
Moody Mansion is located at 2618 Broadway Avenue J, Galveston, (409)762-7668. It is open daily 10am-5pm.
For More Info
For a limited time, you can purchase a Riding the Rails ticket that will give you entry to all three museums at the discounted rate of $29.95 for adults, and $14.95 for children ages 4-12. For more info and tickets call (409)632-7685 or go to ridingtherails.info.