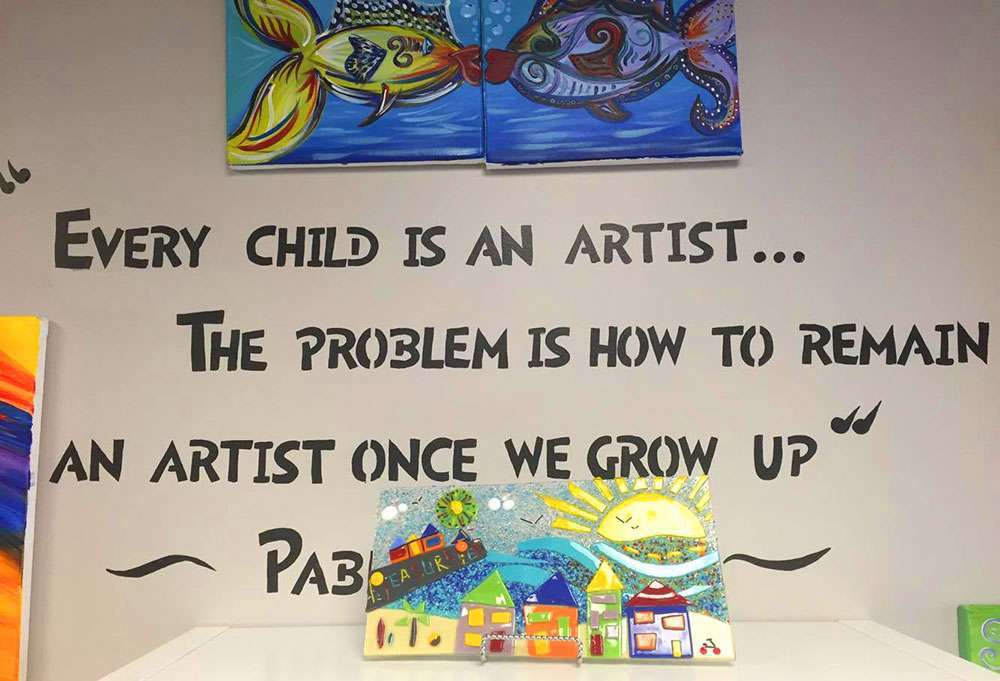 Clay Cup Studios Spring & Summer Camps Promise Creative Fun
Clay Cups Studio is a paint your own pottery and social canvas studio located in Downtown Galveston. You can find the studio at 2201 Market St. To register for a class go to claycupstudios.com or call (409)762-CLAY. Sessions scheduled are:
April 21st (6pm) – Beginner Silk Scarf Painting

May 5th (11am, 2pm and 5pm) – Mothers Day Metal Stamping Workshop

May 25th-26th (9am, 11am) – Fathers Day Silk Tie Painting
Turtles About Town
Turtles About Town is a city wide project in Galveston. The project has been put in place to help raise awareness about the Kemps Ridley sea turtle while helping drive tourism and business to the local economy. Clay Cup Studios, Galveston's local interactive art studio, has partnered with Turtle Island Restoration (TIRN). TIRN is a leading advocate for the world's oceans and marine wildlife.
Sponsors in the community will sponsor a turtle statue. Local artists then work with the sponsor or business to come up with a theme for their turtle. The turtles will then be installed at the desired location. To get involved, simply email turtlesabouttown@gmail.com or you can call Clay Cup Studios at (409)762-2529.
There will also be a smaller traveling turtle. Ridley will get to travel to participating businesses. Locals and Island visitors will be on the lookout for Ridley to snap their picture with him. Ridley will be auctioned off to help raise money for Turtle Island Restoration.