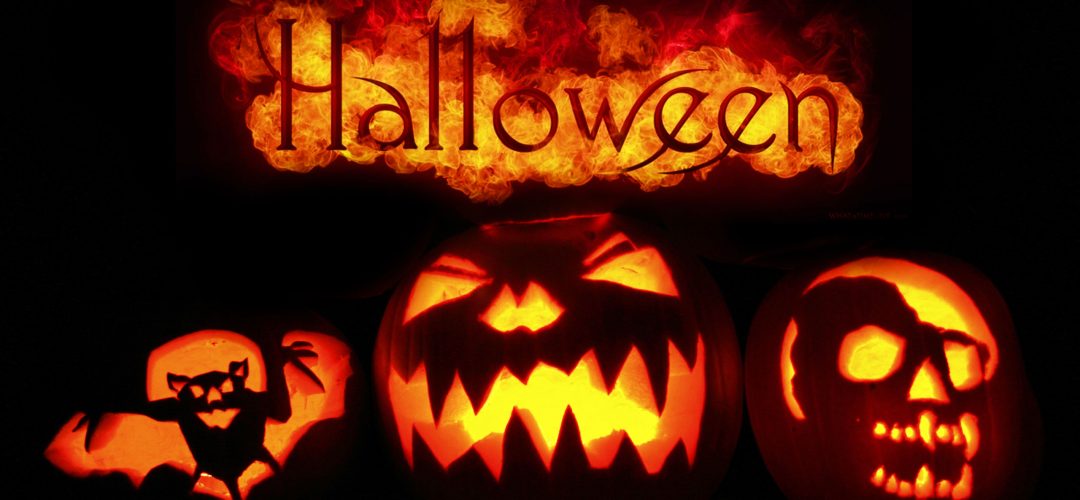 The season for thrills and chills is quickly approaching and Galveston Island's ghostly history makes it one of the top destinations in the country for "haunted" travel. From a 106-year-old "haunted" hotel to Galveston's storied harbor, cemeteries, and Victorian mansions, this October the island will be bustling with visitors seeking to be spooked by numerous ghost stories that stem from the country's deadliest natural disaster and other tragedies.
Galveston has many sites that are considered haunted, including an 1867 building that served as a morgue after the 1900 Storm – still the deadliest storm in U.S. history having killed an estimated 8,000 Galveston residents. The building now houses Haunted Mayfield Manor – a year-round haunted house attraction in Downtown Galveston. The haunted house embraces the spooky history of the building's past while providing guests with a psychologically thrilling experience.
Also embracing its reported haunting is the island's 106-year-old Hotel Galvez, which has been featured
on the Travel Channel's "Ghost Stories" and on the Discovery Channel's "Ghost Lab" for its paranormal significance. The hotel, which offers special ghost tours during October, is said to be haunted by a "Ghost Bride" who reportedly has been seen in room 501 and in the hotel's west turret. Legend has it that the bride hung herself in the west turret during the mid-1900's after hearing reports that her fiancé had died at sea. Tragically, her fiancé eventually returned to the hotel looking forward to a marriage that would never be.
The Galveston Historical Foundation, which manages many of the island's well-preserved historical sites and Victorian mansions, also offers ghost tours throughout October. Many of the island's historic places have ghost stories attached to them as Galveston has been home to epidemics of disease, war, fires, storms, and many merciless pirates, including the infamous Jean Laffite whose lavish and lawless den of thieves was the island's first European settlement.
"Many, many people have lived and died by these waters, and perhaps some of the dead still reside here," said Dwayne Jones, executive director of the Galveston Historical Foundation. "We invite our guests to listen to the stories and decide for themselves. But you don't have to believe in ghosts to know that the dead are a presence on this island."
Galveston is also home to the nationally recognized paranormal expert Dash Beardsley, who offers ghost tours in the island's cemeteries, downtown district, and other parts of the island year round. Visit ghosttoursofgalvestonisland.com for information on Dash Beardsley tours.
Ghostly Galveston Attractions 2017
Haunted Mayfield Manor (year round, times vary)
Haunted Mayfield Manor is housed inside the Butterowe Building, which was once the site of a temporary morgue following the great hurricane of 1900. Join Dr. Mayfield in his home as he reveals the secrets that dwell inside. For more info go to hauntedmayfieldmanor.com. Tickets are $10. Haunted Mayfield Manor is located at 2313 Harborside Dr.
Graveyard Tour (Every Friday at 9pm, and Saturday at 10:30pm in October)
Take a walking tour of Galveston's oldest cemeteries. Learn about the people buried there as you stand over their graves. Murder, suicide, and ghostly tales are told. See where some of Galveston's most famous citizens are laid to rest! For more info go to galvestonhistorictour.com. Tickets are $15. This takes place at 4001 Ave. K.
Living Dead Tour (Every Friday at 8pm, and Saturday at 6pm and 8:30pm in October)
Explore Galveston's haunted history with the only driving ghost tour on the island. Drive by historic places and hear the stories of the people who lived and died there. Haunts on the tour include Ashton Villa, Menard House, Williams House, Bishop's Palace, and more. For more info go to galvestonhistorictour.com. Tickets are $15. This takes place at 2328 Broadway Ave.
Dash Beardsley's Ghost Tours of Galveston (Fridays and Saturdays Year-round, times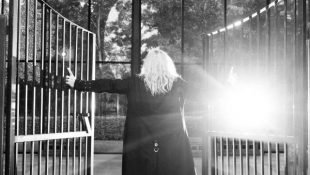 varies)
Galveston Paranormal Expert Dash Beardsley offers the island's most popular haunted tours including "Original Ghost Tour on The Strand," "Restless Spirits Tour," Secret Society Cemetery Tour," and the "Jack The Ripper Mystery Island Tour." For more info go to ghosttoursofgalvestonisland.com. Tickets are $20 adults; $15 children 10 years old and younger (toddlers free).
The Witchery (open Tuesday-Friday 11am-6pm, Saturday 11am-7pm, Sunday, 12 noon-6pm)
The Witchery is a brick and mortar storefront nestled in the heart of Galveston Island's historic Downtown. Housed in the old "Central Drug Store" building on infamous Postoffice St., owners Clyde and Kimberley Wood have created a mystical atmosphere that customers say "just feels good." Their vision is to provide the resources people need in their search for self-discovery, self-empowerment, and spiritual enlightenment. They do this by maintaining over a thousand book titles on a vast array of subjects, filling the shelves with inspirational gifts from around the world and having the necessary items for practical application. The Witchery is located at 2116 Postoffice St.
Hotel Galvez Audio Ghost Tours (year-round)
Hotel Galvez offers a free audio tour app for smart phones. Guests and the public can enjoy 25-minute history tours and 20-minute ghost tours year-round. Hotel Galvez is located at 2024 Seawall Blvd. Tickets are free.
Hotel Galvez Ghost Tour and Dinner (Tuesdays-Fridays throughout October at 6pm)
In celebration of "ghost season," Hotel Galvez & Spa hosts weekly ghost tour-dinners during the month of October. The ghost tour-dinner is available on Tuesdays, Wednesdays, and Thursdays as well as Fridays (overnight package only). During the tour, staff guides participants through the ghostly past of the hotel, which is then followed by dinner in the Galvez Bar & Grill. The one-hour public ghost tour is only available as part of the dinner package. Friday night tour dinner packages are available exclusively as part of an overnight ghost package. Advance reservations are required. For more info go to hotelgalvez.com. Hotel Galvez is located at 2024 Seawall Blvd. Tickets are $45 per person plus tax and gratuity (includes three-course dinner).
Full Moon Tour of the 1892 Bishop's Palace (October 5th and November 4th at 8pm)
Experience Bishop's Palace in a whole new light! This special tour lets visitors explore the National Historic Landmark and see how this architectural gem takes on a completely different look in the moonlight. For more info go to galvestonhistory.org. This will take place at 1402 Broadway Ave. Tickets are $30.
Halloween Movie Nights at the Galveston Island Historic Pleasure Pier (October 7th, 14th, 21st and 28th, time varies)
Every Saturday night in October, parents and children can enjoy Halloween Movie Nights in the plaza. In addition on Saturday, October 28th, Pleasure Pier will host a full day of spook-tacular activities including trick or treating, live entertainment, and a children's costume contest. From 3-9pm, little ones are encouraged to wear their most boo-tiful costumes for an afternoon of trick or treating, live entertainment, a children's costume contest and fun activities. Later in the evening, "Hocus Pocus" will have little ghouls and boys laughing the night away.
Saturday, October 7th (8pm) – "Monster House"

Saturday, October 14th (8pm) – "The Haunted Mansion"

Saturday, October 21st (8pm) – "Hotel Transylvania"

Saturday, October 28th (8pm) – "Hocus Pocus"
On October 28th bring the kids out for a ghostly good time with trick or treating, movies, and family-friendly activities. For more info go to pleasurepier.com. Pleasure Pier is located at 25th St. and Seawall Blvd.
Movie Nite on The Strand: "The Addams Family" Movie (October 7th at dusk)
Free outdoor showing of the film "The Addams Family" in which con artists plan to swindle an odd family using an accomplice who claims to be their long lost uncle. For more info go to galveston.com. Free. Saengerfest Park is located at 2302 Strand.
Fall Sunset Cruise Onboard the Seagull II (October 13th-14th, 27th-28th, 5:15pm)
The narrated exploration of spooky corners and tragic sites in and around Galveston's storied harbor takes place aboard the 50-foot passenger boat. For more info go to galvestonhistory.org. Tickets are $20 adults; $17 youth; Free for 5 and under. Meet at Pier 22 (22nd St. and Harborside Dr.).
Ghost Tours at the 1859 Ashton Villa (October 26th-27th, and 31st at 8:15pm)
Join your guide for an unprecedented tour of the home as you hear about the early days of Galveston's formation and exceptional life, and possible after-life, of the home's Miss Bettie Brown. For more info go to galvestonhistory.org. Tickets are $30. Ashton Villa is located at 2328 Broadway Ave.
Lantern Light Tours of the 1892 Bishop's Palace (October 27th-28th, times varies)
With lantern in hand, explore the nooks and crannies of Galveston's beloved Bishop's Palace. Learn about the history of the Gresham family and the house itself with a rare guided tour of the 1892 masterpiece. For more info go to galvestonhistory.org. Tickets are $30. Bishop's Palace is located at 1402 Broadway Ave.
"Nosferatu" – Silent Film with Rob Landes at the Organ (October 27th at 8pm)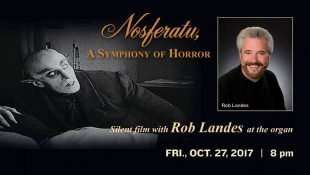 Originally released in 1922 as "Nosferatu, Eine Symphonie Des Grauens," (A Symphony of Horror), director F. W. Murnau's eerie adaptation of Stoker's "Dracula" is a silent masterpiece that to this day is the most striking and frightening portrayal of the legend. A silent film accompanied by Rob Landes at the organ, "Nosferatu" is the perfect performance to set the mood for Halloween. For more info go to thegrand.com. Tickets are $18-$20. The Grand 1894 Opera House is located at 2020 Postoffice St.
Gallery Psychic Reading at the 1892 Bishop's Palace (October 28th at 9pm)
Join tour guide Dakota Lawrence as he leads an intimate gathering of guests through a very special group reading. This gifted clairvoyant medium has been guiding people on matters from lost loved ones and life questions to missing person cases. For more info go to galvestonhistory.org. Tickets are $150. Bishop's Palace is located at 1402 Broadway Ave.
Witch's Ball 2017 (October 28th, 8pm-1am)
The Witches' Ball is a Halloween masquerade party where you can join the magical community in raising money for local charities that make an impact on Galveston Island. This year your attendance will be supporting the Galveston Island Humane Society and Artist Boat! Tickets are near selling out. This is held at the Scottish Rite Cathedral, 2128 Church St.
7th Annual Saengerfest Mini Monster Bash hosted by Mitchell Historic Properties (October 28th at 1-4pm)
The festival will be free to the public and include trick or treating throughout Downtown, games, crafts, face painting, balloon artists, treats, and a costume contest. Costumed contestants will compete for Cutest, Scariest, and Most Creative for age groups 0-2, 3-5, 6-8, and 9-11. For more info find the event on Facebook. Free. Saengerfest Park is located at 2302 Strand.
Halloween Party at Pleasure Pier (October 28th, 3-9pm)
Enjoy trick or treating for kids in costumes, a Halloween Activity Corner, costume contest, and live music on Stage 25. Tickets are the price of a ticket on to Pleasure Pier, 2501 Seawall Blvd.
Haunted Zombie Tour Aboard the USS Cavalla Submarine (October 28th-29th, 6:30-9:30pm)
Head to Seawolf Park this October for a haunted tour of the zombie-infested USS Cavalla submarine. Guests will have to brave through the apocalyptic smoke and flashing emergency dive lights as zombies roam the haunted submarine. For more info call (409) 770-3196 go to americanunderseawarfarecenter.com. Tickets are $6 per vehicle; $5 age 5 and older (children under 12 must be accompanied by adult). Seawolf Park is located at 100 Seawolf Park Blvd.
Ghostly Gardens (October 29th, 2-4pm)
Spooky fun will include free trick-or-treating at various locations throughout the complex, creepy crafts, face-painting, and a costume contest for guests in the Garden Lobby with prizes for the best costume. Families with a member in a Halloween costume will receive a discount and pay just $5 per attraction per person to Moody Gardens. For more info go to moodygardens.org. Tickets are free. Moody Gardens is located at One Hope Blvd.
It's the Great Pumpkin (October 29th, 3-11pm)
Enjoy a family fun event full of fall theme activities. There will be music, vendors, and pumpkins for the kids to take home and create halloween fun. All that get a pumpkin from the event can enter a pumpkin picture contest. All pictures placed in the Facebook event page by October 31st can win some awesome goodies from local businesses. Kids in costumes get free treats to take home. Mark your calendars for this one-of-a-kind family fall event. Tickets are free. This will be held at 500 Seawall Blvd., #300.
Salty Soul's Halloween Barcycle Costume Contest (October 29th, 4-7pm)
Come one, come all for the Salty Soul's Halloween Barcycle Costume Contest. Wear your best costume while you ride. Island Bicycle will be open to rent at 3pm before the event starts. Judging and prize will be handed out at the last stop, Float around 7pm. Winner will receive a $50 gift card. Tickets are free. Beerfoot Brewery is located at 2816 Ave. R ½.
Menard House Trick or Treating (October 31st, 5-7pm)
Galveston's oldest residence opens its doors for one night of ghostly fun. Bring your kids by for treats (and a few surprises) to the 1838 Michele B. Menard house, located at 1605 33rd St. Free for all. Be sure to bring your ghost hunting equipment! For more info go to galvestonhistory.org.