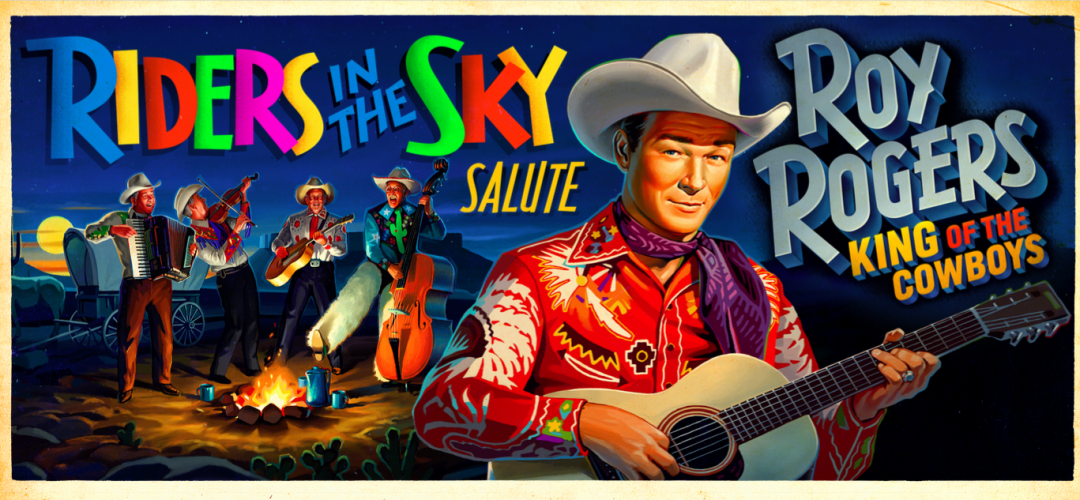 As a premier entertainment showplace for acclaimed international stars, iconic American artists, and celebrated regional performers, The Grand 1894 Opera House continues to produce an annual performing arts season that delivers "living in the moment" entertainment experiences that capture the imagination of its audiences.
Contact The Grand's box office at (409)765-1894, (800)821-1894, or visit The Grand at www.thegrand.com.
"Riders in the Sky: Salute to Roy Rogers"
Saturday, July 29th, 8pm
For more than thirty-five years Riders In The Sky have been keepers of the flame passed on by the Sons of the Pioneers, Gene Autry, and Roy Rogers, reviving and revitalizing the genre. And while remaining true to the integrity of Western music, they have themselves become modern-day icons by branding the genre with their own legendary wacky humor and way-out Western wit, and all along encouraging buckaroos and buckarettes to live life "The Cowboy Way!"
Dixie's Tupperware Party
Saturday, August 12th, 8pm
NBC's "The Today Show" exclaimed, "It's Not your Grandma's Tupperware Party" and with good reason. This hilarious one-person comedy has become one of the most successful off-Broadway tours of the last decade. Dixie Longate, the fast-talking Tupperware Lady, packed up her catalogues, left her children in an Alabama trailer park, and now travels across the US and around the world throwing good ol' fashioned Tupperware Parties.