THE 46th ANNUAL GALVESTON HISTORIC HOMES TOUR RETURNS MAY 2, 3, 9 & 10, 2020
Galveston Historical Foundation opens the doors to Galveston's architectural history through public tours of privately owned homes during its annual Galveston Historic Homes Tour. Large, small, and everything in between, the 2019 tour will have something for everyone! In addition to the tours, the annual event features numerous special events, allowing guests unique experiences in many of the tour homes and historic sites across the island.
Tickets start at $35 for tours. Many events have special tickets.
Homes on Tour will be announced soon. Check back often for more details.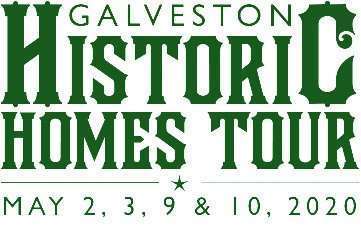 PLEASE NOTE:
Tours can start at any of the homes and you are able to view them in the order you prefer.
Participating Homes & Locations Will Be Announced In Early 2020
Tickets are non-refundable.
Tours are only held on May 2, 3, 9 & 10, 2020. No tours are given during the week.
General tour hours are from 10 a.m. to 6 p.m. each day of the tour.
The address listed on this ticket is for Galveston Historical Foundation's main office. Tours can begin at any of our homes tour locations.
Host an Artist
This May, GHF welcomes the Outdoor Painters Society's Plein air Southwest 2020 painting competition and show. The visiting artists will interpret our historic city and capture the essence of Galveston in their artwork. Full details of the showcase are available here.
You're invited to join the event as a host of one of the participating artists, through the "Host An Artist" program. This program is a wonderful opportunity to help support the event, the art community, and to give the artist a warm Galveston reception. The artist will be arriving on May 2nd and departing on May 10th.
If you or someone you know has any interest in hosting an artist for this event please complete the form below or contact us for more information.