Vivid Color Comes Alive October 20th-21st
Galveston's premier juried fine arts Festival will transform historic downtown Postoffice Street into an open-air gallery bursting with color and culture from all over the United States.
Presented by The Grand 1894 Opera House, the festival will take place Saturday, October 20th 10am -6pm, and Sunday, October 21st 11am -5pm; and will represent 14 different forms of artistic media by over 100 artists.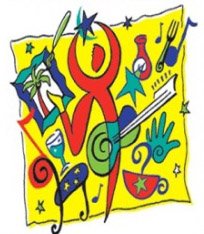 The event will be held in the heart of Galveston's Downtown Cultural Arts District on Postoffice Street between 20th and 23rd Streets.
Created in 1997 by founding coordinator Kathy Modzelewski to promote fine art in the Galveston County area, the event has grown from 30 artisans and 500 attendees to over 100 participating artists from across the U.S. showcasing their work to more than 7,500 attendees.
During the past twenty-one years the festival has grown in popularity and will extend its footprint this year to include an additional block.  
In addition to the extensive selection of art, festival goers can also enjoy a wine bar, Galveston's Farmers Market, food trucks, interactive art activities for children, a young collectors' gallery for children only, daily live musical performances, an emerging artist tent showcasing College of the Mainland students, and so much more.
And also this year, the event will feature new participating metal artist Craig Riches from Silverhill, Alabama who will share Craig's Metal masterpieces with the Galveston community.
ARToberFEST admission is $5 for adults; children under 12 free. A portion of admissions will benefit the Educational Outreach Programs of The Grand 1894 Opera House.
For additional information about ARToberFEST, contact Festival Coordinator Sarah Piel at (409)770-5066, (800)821-1894 or via email at spiel@thegrand.com. For ticket information about performances at The Grand 1894 Opera House and event information, contact the box office at (409)765-1894, (800)821-1894, or visit The Grand's website at thegrand.com.
Listed on the National Register of Historic Places, The Grand 1894 Opera House is located at 2020 Postoffice Street in Galveston's historic downtown Cultural Arts District, and recognized as "The Official Opera House of the State of Texas." All major credit cards accepted.