If ghost tours aren't adrenaline-inducing enough, embark on a haunted tour via Segway. Spend an hour and a half perusing some of the city's most noted — and notoriously haunted — historic sites along The Strand and Postoffice Street downtown.
Halloween Ghost Segway Tours
Departs at 10am, 2pm, and 4pm.
Experience the new Halloween ghost tour scare on a Segway! It will be available for a limited amount of time (October only!) and will be super fun.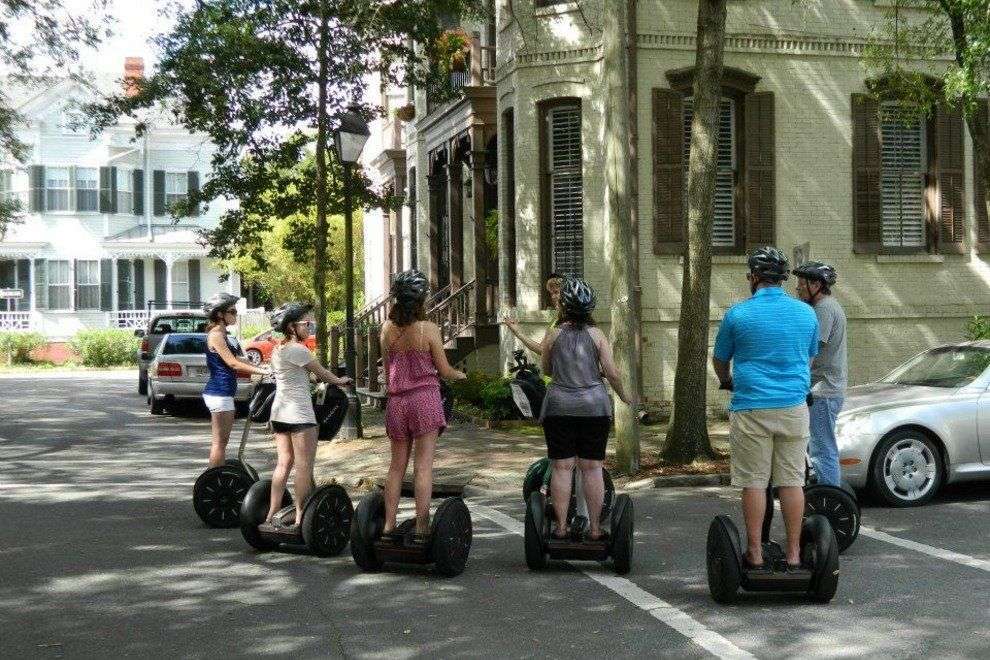 The tour passes by the haunted historic downtown & art districts. It's there you will hear the stories of insanity and mass murder in Galveston. Tour cost is $50.
The Haunted Legend Tour
Departs at 9am, 12 noon and 3pm. This tour makes Galveston look like a cemetery with a beach attached. Faces remain of the episodes of insanity and mass murder. However, there are rumors for things much worse, that have actually marked its splendor from the very beginning.
Mutter and strange whispers, not-at-all human figures, and shaken images and cameras are all you see and hear. On a Segway, nightmare visions become real as a deadly tide begins to engulf us as we get closer to death. Will you survive? The tour cost is $74.
Other Tours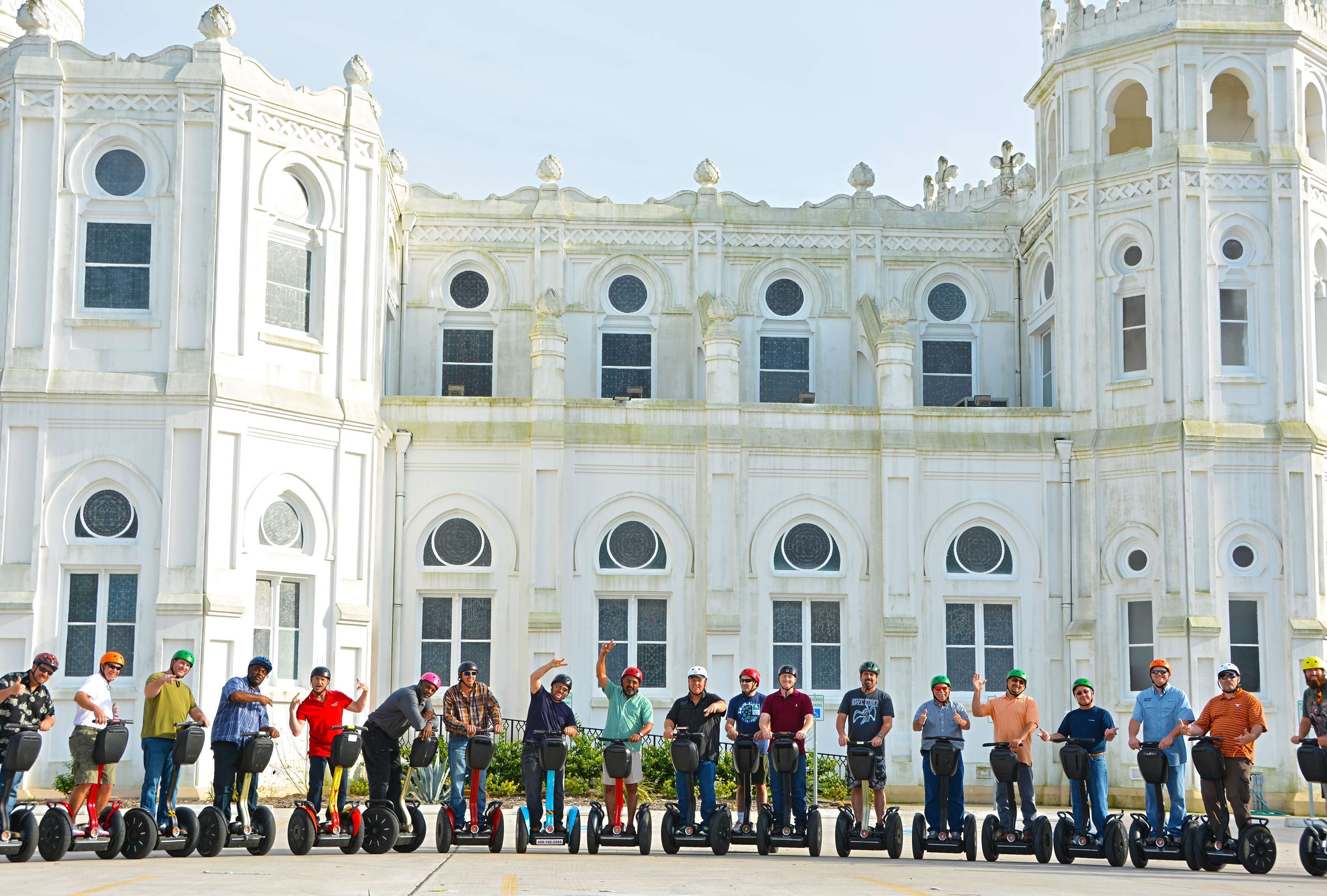 Magical History Tour – Most Popular Tour! Departs at 9am, 12 noon, and 3pm. On the Magical History Tour, our experienced tour guides will take you on a Segway journey starting with the famous downtown area of Galveston, "The Wall Street of the South." You will ride by the Railroad Museum, used during prohibition, the most notorious era in Galveston's History. An average of 40,000 people a day got off the train to gamble and visit the "entertainment houses" At the port of Galveston you will enjoy the fascinating view while hearing about some of the horrifying stories about the storm of 1900. The Galvestonians didn't give up and rebuild everything against all odds, and the Island rose again. The cost is $75 per person.
Tree Carving Tour – Departs at 9am, 12 noon, 3pm. After the 1900 Hurricane storm, Galvestonians got together to rebuild the Island. First, they built a Seawall, which is now known as the world's largest Seawall. In doing so, they hoped to raise the entire Island to the same level as the newly built Seawall. After they raised the Island, there was a need to plant trees to prevent the soil from eroding. That's when thousands of German Oak trees were planted all over the Island to help prevent erosion. During Hurricane Ike in 2008, we lost many of these trees because of the flooding. The homeowners were emotionally attached to these trees and refused to cut them down. The cost is $65 per person.
Rat Pack Tour – Departs at 9am, 12 noon, and 3pm. Do you want to meet Frank Sinatra, Sammy Davis Junior, Al Capone? Well, we can't promise you that, but we can take you where they lived, performed and made history. Galveston was the blueprint of modern-day Las Vegas and we will show you where it all happened. See their establishments, The Balinese Room, The Hollywood Diner Club, The Pelican Club, all the best that the profits from 20000 cases of booze, smuggled from Cuba could buy. The money flowed and you will be absolutely amazed by the stories. The cost is $79 per person.
Sunset Tour – Departs at 5pm. On this tour, we will take you thru the Silk Stocking Neighborhood, and tell you about the Dowry house. We will cruise along the seawall and visit Murdoch's, Galveston's oldest souvenir shop. Then, we will briefly visit the Historic District, and catch a glimpse of the beautiful Bishop's Palace which was once called the Gresham's Castle. The cost is $65 per person.
More Tours
More tours are available including the Seawall Cruise Tour, Segway Experience Tour, and Private tours.
Walk-ins and spur of the moment riders wishing to take a Segway tour are always welcome! However, to ensure the highest quality touring experience, advanced reservations are recommended. When you reserve a tour, we schedule our highly trained guides and support staff to make your Segway adventure as amazing as possible. For this reason, we require 48 hours notice (one week for 8 persons or more) for cancellations AND tours rescheduling.
All tours are weather permitting. For more info go to Segway Tours, 519 25th St., Galveston, (409) 692-6691, segcity.com/galveston.
---