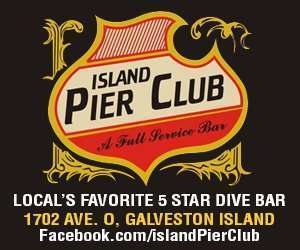 A
lthough photography may be her first love, artist Alicia Boles creates works of art in several different mediums. Oils, acrylics, and mixed media ranging from abstracts to nudes, her artwork keeps her excited about what the next great adventure will be.
Growing up, Boles never had intentions of becoming a professional artist. However, her need to create and express her point of view would eventually take over. From airline pilot to artist, and most recently, gallery owner, Boles says "It may have taken a while to get here, but I am where I belong."
Boles spent her childhood in Dickinson, Texas and her teenage years in Louisiana. She travelled often and always had a camera in hand. Through a camera lens she had a very specific view that would allow her to capture a fleeting moment or an emotion she was dealing with at a particular point in time. Ordinary and everyday items at the right angle and with the right light became unique creations. An image could be captured through her perspective and she could share that perspective with others. Buildings and architecture came to life through the lens and her passion for photography grew stronger. Yet, Boles had other ideas for her career. Not realizing that a career as an artist was possible, Boles pursued aviation and business in college and would eventually earn a Bachelor's degree in Aviation. As she put art on hold, Boles began a busy career as a pilot, first instructing and then as a pilot for American Eagle Airlines. As a pilot, she loved the time in the air, locked in the cockpit and viewing the wide open skies, but something was missing. To pass time during her long commutes she picked up her camera once again. She soon found herself commuting to New York several times a month with her job and living out of suitcases. She spent more and more time counting the days until she arrived home to focus all of her time on art. By this time Boles had set up a studio in her garage and had begun painting in addition to photography. On the few days she would spend at home, she would focus as much attention as possible on creating art.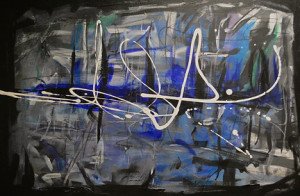 After several years in the airline industry, and with much encouragement from friends and family, Boles made the decision to pursue art full time. She bought her first Nikon and spent countless hours taking and editing photos. She began printing and selling her artwork. In the summer of 2012, she participated in her first outdoor market, First Saturday Arts Market in the Heights, where you can still find her most months. This is where Boles found the inspiration to keep challenging herself as an artist and to keep exploring unique ways to display her photography to engage the viewer.
She began by experimenting with photos placed behind burned canvases. Next she came up with a way to encase her photos on tiles. She began using programs to enhance her photos. Her intention is to keep the photographs as true to their original form as possible by only removing colors that she feels aren't necessary to capture the essence of the photo and to enhance the colors that she feels are important. Her photos are often very vivid and contain an abundance of contrasting colors. This is the reason she began printing her images on aluminum. The aluminum makes the colors pop and brings the image away from the surface. Her most recent work in photography is a collection of cityscapes, architecture, alleyways, power lines and transformers representing Galveston and Houston.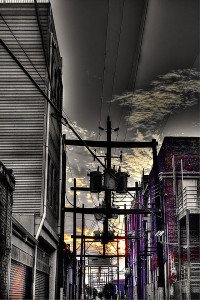 So what is her process? According to Boles, the process often starts with an image in her mind of what she would like to convey through the photograph. By the time Boles ends up at a location to photograph an image, it only takes her a couple of shots to get the image she is looking for. Although her photography gives the impression of spontaneity, it is most always carefully planned.
From outdoor markets came juried competitions and gallery shows. It seemed that the next logical step would be gallery representation. She began showing at Affaire d'Art Fine Art Gallery in Galveston in September of 2013. Shortly thereafter, she began working at the gallery part time. She loved being surrounded by the abundance of art and seeing people's reactions. It inspired her to continue working and developing her skills as a painter. Painting had always been a hobby, but as she grew as an artist so did her love of canvas and paint. She found that although usually quiet and reserved, she was loud on a canvas. Mostly abstract, her paintings are full of color and a wide range of emotions. Her works are often representational of her feelings at the time the paintings are created. Currently, Boles is working on a series of abstract female nudes depicting calm, chaos and the beauty found within each emotion.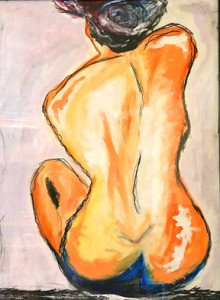 These most recent artworks by Boles reflect the most recent changes to the artist's life. In April of 2014 she was presented with a unique opportunity to purchase the gallery she so dearly loved. Boles, and her partner Nikki Thompson, took ownership of Affaire d'Art Fine Art Gallery on May 1st of 2014.
Says Boles, "Owning a gallery was on our 5 year plan. It just so happened that the opportunity came about 4 months into our 5 year plan. It was an easy decision to make, that came with an enormous amount of work and responsibility. We love being a part of the art community and owning the gallery has been the most rewarding and most fulfilling job that I have ever had."
You will find Alicia and her art at Affaire d'Art Fine Art Gallery in Galveston at the corner of 23rd and Postoffice St., downtown. Gallery hours are 12 noon – 6pm Wednesday – Sunday and by appointment by calling (409)789-0079.
Watch for new and exciting things such as preview parties, art classes, and fundraising events.
You can find all info as well as current works of art on their website at www.affairedart.com.