Artist Boat's purpose is protecting our Gulf Coast through land conservation and with fun, educational, inspiring adventures that spark creativity, awareness, and action.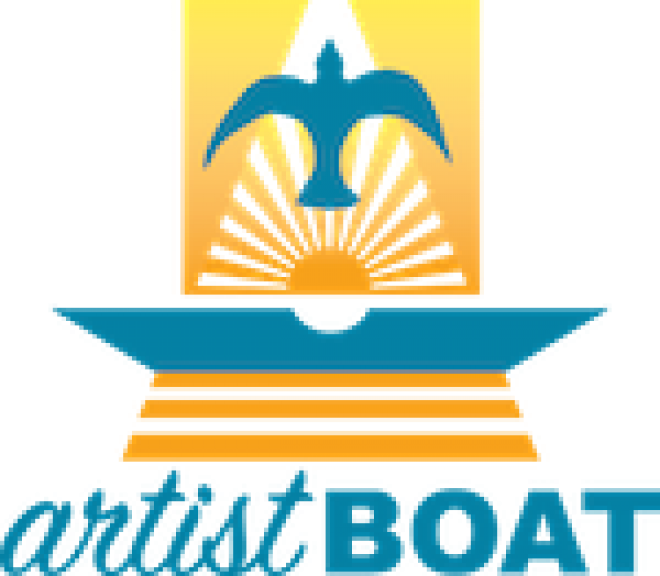 Since its inception, over 100,000 participants have helped bring 40,000 students to estuaries by kayak, foot, or vessel; created over 50+ public artworks; conserved over 600+ acres on west Galveston Island forming the Coastal Heritage Preserve and creating a place for the future Gulf Coast Environmental Education Center; restored over 50 acres of dunes and prairies to assure recovery of these ecosystems following Hurricane Ike; formed the Bucket Brigade comprised of a Marine Debris Task Force; conducted interpretive tours; and beautified buckets for trash, recycle centers, and more on Galveston beaches.
For more info call (409)770-0722, email residency@artistboat.org, or go to artistboat.org.
World Oceans Day Festival June 8th, 10am-6pm
Celebrate the life of the sea at World Oceans Day Festival, June 8th, 1 am-6pm, at Stewart Beach Park, Galveston Island.  Presented by Artist Boat, the event is free with entrance to Stewart Beach.
Take a deep breath and thank the ocean that provides fifty percent of our oxygen. At the table, appreciate that the ocean is the primary source of food for 3.5 billion people. Ponder the day's weather forecast knowing the oceans control global weather patterns. In addition, the power of our beautiful oceans our global economy each year by contributing $24 trillion through ecosystem services, and, in addition, protects our health by absorbing 30% of all carbon dioxide we produce. It is time to join forces to protect the biggest asset to mankind.
Presented by Artist Boat and the Galveston Island Convention and Visitors Bureau, Park Board of Trustees, the World Oceans Day Festival theme is "Together We Can Make A Difference: Plastic Pollution Prevention".  The event will include exhibits, presentations, entertainment, demonstrations, and hands-on activities for all ages. Participants include NOAA Flower Garden Banks, HGAC – Trash Bash, Friends of Galveston Island State Park. Port of Houston, Galveston Children's Museum, Marine Mammal Stranding Network, Houston Audubon/American Bird Conservancy, Galveston Bay Estuary Program, Texas Parks & Wildlife Coastal Fisheries, East End Lagoon and Responsible Coastal Protection, to name a few.
The event kicks off with Beach Yoga led by The Yoga Haven, and the excitement mounts with live entertainment featuring Lyda Plummer, Drum Circle, Ukuleles, and surprise guest appearances by local entertainers throughout the day. Master of Ceremony is Jeb Adame, U.S. Backline, and shoreline demonstrations include sandcastle art, surfing, paddle surfing, shoreline fishing, lifeguard safety demos, and kids activities. Highlights of the event are a participatory paddling pool by Southwest Paddle Sports, kayak exhibits by One Viking Kayak and Artist Boat, and hands-on activities for kids of all ages. Come and meet our partners and play with us at the beach. Lighthouse Charity will prepare fish tacos sponsored by Katie's Seafood that will be sold for $7 per plate benefitting coastal preservation programs. Other event sponsors include Port of Houston, Harbor Offshore, MOD Coffee, Park Board of Trustees, and Galveston Island Convention and Visitors Bureau.    
Join millions worldwide in raising awareness of the importance and function of the oceans in our daily lives, and learn about the simple things we can do to play a part in preserving our oceans. World Oceans Day is an annual event established by the United Nations General Assembly and is commemorated worldwide.
Antonio Guterres, Secretary-General of the United Nations, stated "Everyone needs to play a part. You can make a difference today – every day – by doing simple things like carrying your own water bottle, coffee cup and shopping bags, recycling the plastic you buy, avoiding products that contain micro plastics, and volunteering for a local clean up."
There is no fee to attend World Oceans Day Festival with entrance to Stewart Beach. Hours are 10 an – 6 pm. For information and to purchase advance meal tickets go to www.artistboat.org.
To participate contact M.J. Naschke. (409)762-3930 or mj@mjnpr.com.
Marine Debris Art Contest in Honor of World Oceans Day
In conjunction with World Oceans Day, Artist Boat and the Galveston Island Park Board of Trustees are hosting a Marine Debris Art Contest open to ocean lovers of all ages. Entry forms are now available online at artistboat.org.
The 2019 festival theme is "The Scourge of Plastic Pollution. Together We Can Make a Difference." The Marine Debris Art Contest kicks off the countdown to the festival.
Contest guidelines allow artists to use the medium of their choice and artwork should primarily consist of non-glass debris that could otherwise end up in our oceans. Should Galveston beaches have Sargassum this season, it may also be used to showcase its numerous benefits to nature. Artwork should not exceed 3' high x 3' long x 3' wide.
The artwork will be displayed and judged at the World Oceans Day Festival. Prizes will be awarded to first place entries in 3 categories: Ages 5-11, ages 12-18, and over 18 years of age. Admission fee is $10 for 18 years of age and under and $25 for over 18 years. Amateurs and professionals may enter. Proceeds benefit educational outreach and activities geared at reducing marine debris in our oceans. Art pieces are to be submitted between May 28th and June 7th.
Marine Debris Art Contest guidelines, entry forms, and World Oceans Day Festival opportunities are online at atistboat.org or call (409)770-7722.
Kayak Tours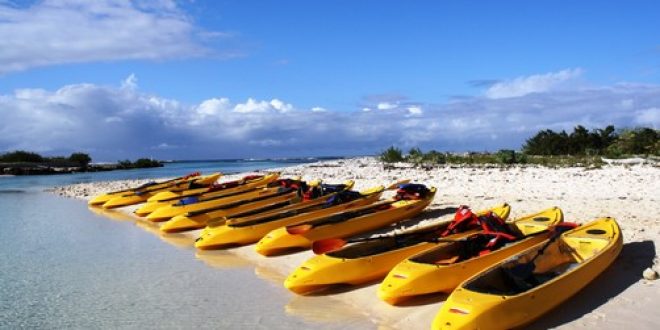 Several different kinds of kayak tours are available. Kayak tour schedules are available at artistboat.org. Eco-Art Kayak Tours, Coastal Heritage Preserve, Christmas Bay Coastal Preserve, East End Lagoon, Cypress Swamp, and Armand Bayou Nature Preserve tours are available.
For a daily schedule of available tours go to the website.
Sea Citizens Orientation
Where's your heart? Sea lover? Land lover? Bird lover? Join Artist Boat for their upcoming Sea Citizen Orientation! Sea Citizens are Artist Boat's team of dedicated volunteers who help make Artist Boat's mission and vision a reality. Sea Citizens are volunteer leaders, taking a more active role in Artist Boat programs than coming to a single volunteer event. Whether your interest is in restoring habitat, educating the public with Bucket Brigade or Public Kayak Adventures, helping with events and outreach, or helping with the day-to-day tasks that keep Artist Boat's office running, there is an opportunity for you. You can help protect the beautiful Gulf Coast and Artist Boat's naturalists can show you how. Sea Citizens Orientations are May 26th, June 9th, August 11th, and October 11th at 9-11am. Orientations are held at the Artist Boat office, 2627 Avenue O in Galveston.
Volunteer Workdays at the Coastal Heritage Preserve
Make your mark on the Artist Boat Coastal Heritage Preserve! At a Volunteer Workday, you can help preserve and restore the native coastal prairie ecosystem. Activities might include planting native grasses, laying down seeds, taking care of our native plant nursery, removing or treating for invasive species, and more. Events are open to the public but you must RSVP to the Habitat and Stewardship Program Manager, stewardship@artistboat.org,  in advance to participate. Workdays are May 3rd, 17th, 9am-12 noon.
Support Artist Boat Just By Shopping at Kroger
If you choose Artist Boat as your preferred organization as part of Kroger's Community Rewards Program, you can support Artist Boat just by doing your normal shopping. Simply visit kroger.com and create an account with your Kroger Card. On the Community page select Artist Boat with its NPO number 49997 and you are set!  If you have the Kroger App, click "more" and "community rewards," enter "Artist Boat" and you're in! Thanks for taking the time to do this.