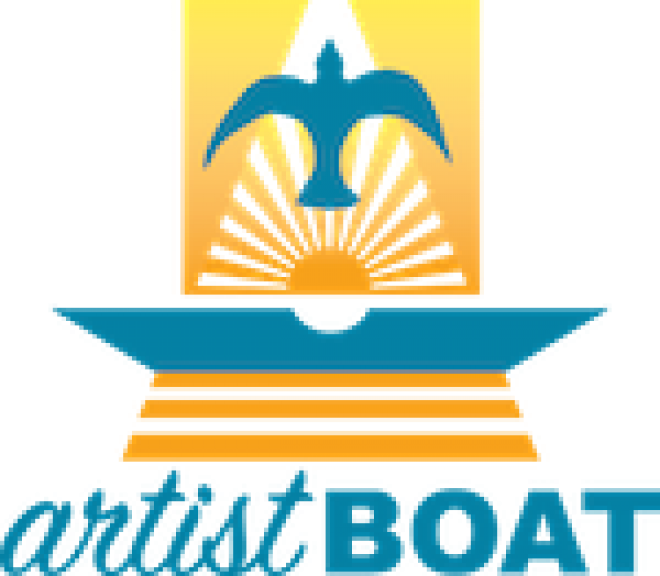 Artist Boat is a non-profit organization providing hands-on, minds-on, and feet-in experiential learning for people of all ages through Eco-Art Programs that allow them to interact and learn about marine and coastal environments. Programs take place in kayaks, aboard vessels, by foot, on campuses, in classrooms, and in places of natural significance. 
Artist Boat's mission is to promote awareness and preservation of coastal margins and the marine environment through the disciplines of the sciences and the arts. Artist Boat hosts a variety of activities throughout the year including kayak adventures, youth programs, and more.
Artist Boat has won national recognition for its educational programs and is a leader in outdoor educational experiences for small groups led by scientists and artists.
Kayak Tours
Several different kinds of kayak tours are available. Kayak tour schedules are available at artistboat.org. Eco-Art Kayak Tours, Coastal Heritage Preserve, Christmas Bay Coastal Preserve, East End Lagoon, Cypress Swamp, and Armand Bayou Nature Preserve tours are available. For a daily schedule of available tours go to the website.
Eco-Art Summer Camps Sign-Ups Underway
Do your young ones have a passion for art, science, nature, and love to work with their hands? If so, a specialty art camp like Artist Boat's Eco-Art Camps may just be the perfect fit. Camps run all summer long and can be taken a week at a time. Sign up now as spaces are limited to ensure small camp size and individual attention.
Artist Boat uses S.T.E.A.M., an educational approach to learning that uses science, technology, engineering, the arts and mathematics as access points for guiding student inquiry, dialogue, and critical thinking.
Campers use the scientific method to investigate processes in our ocean. Each camp culminates in the creation of artworks that illustrate the knowledge that campers have acquired about our ocean. Camp sessions are designed for children Kindergarten-Sixth Grade and split into groups of ages 5-8 and ages 9-12.
Summer Camp sessions are $150 per week for half day sessions or $300 per week for full day sessions. Camps are held from 9am-12 noon and 1-4pm. Sessions are limited to 12 campers. Register at artistboat.org/eco-art-camps. Dates and topics are:
July 8th-12th (Ages 5-8): "Marine Inverts" and "Off the Deep End"

June 15th-19th (Ages 9-12): "Fish Frenzy" and "Whale of a Time"

July 22nd-26th (Ages 5-8): "Shark Mania" and "Marine Inverts"

July 29th-August 2nd (Ages 9-12): "Off the Deep End" and "Fish Frenzy"

August 5th-9th (Ages 5-8): "Whale of a Time" and "Shark Mania"