NEW CONTACT INFO! Artist Boat has new contact info:
Mailing address: P.O Box 16019, Galveston, TX 77552
Physical location: 13330 Settegast Road, Galveston, TX 77554
New phone: (409) 632-0388. 
---
Artist Boat is thrilled to announce the opening of our Blue Carbon Workshop and Family Kayak Adventures for Galveston Students and their Families FREE of Charge!
Blue Carbon Workshop
In our Blue Carbon Workshop, you will learn about coastal wetlands and climate science in a 2-hour hands-on workshop.
Galveston students who are in grade 6 and up and their families are invited to join Artist Boat in a FREE Blue Carbon Workshop. Did you know 90% of all fish, shrimp, and crabs need estuaries to complete their lifecycle? Find out why Galveston Bay is so important and much more! Make a watercolor painting of what you've learned and take it home with you!
Space is limited to groups of families quarantined together with siblings invited that are age 12 and up.  Artist Boat cares about your safety and will sanitize all equipment before use and practice safe physical distancing.
Wednesdays through Sundays, from 4-6pm, learn more and pre-register on the website.
Questions? Call Karissa Laffey, Education Coordinator, at 409-632-0388 or email klaffey@artistboat.org.
Register for Blue Carbon HERE!
Family Kayak Adventures
Get your quarantined family out of the house and into the wilds! Register to take a FREE Eco-Art Kayak Adventure with Artist Boat.
During the kayak adventure, you will explore the coastal wetland ecosystem located at Artist Boat's Coastal Heritage Preserve. You will learn kayaking skills, explore native flora and fauna, and engage in hands on activities that highlight the importance of wetland ecosystems against climate change.
Family groups are limited to Galveston 6th grade students and their families who are quarantined together. Siblings ages 12 and up are welcome to attend. Artist Boat cares about your safety and will sanitize all equipment before use and practice safe physical distancing.
You can register your family on the website. Make sure to sign your electronic waiver and you're all set to go! Wednesdays – Saturdays; See complete schedule, terms & conditions through the registration process.
This is a unique coastal experience that will be remembered for years to come!
Register for Family Kayak Here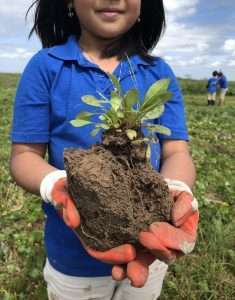 Artist Boat is thrilled to announce the opening of Habitat Restoration Adventures to 3rd & 4th grade Galveston Students and their Families FREE of Charge!
Help restore Artist Boat's Coastal Heritage Preserve by planting 150 coastal plants into the ground. These plants will help restore the native coastal prairie ecosystem on the West end of Galveston. Did you know coastal prairies are the most endangered habitats in America?
Please limit your family groups to 6 participants who are quarantined together. Siblings, ages 8 and up may join the Family Adventure. Artist Boat cares about your safety and will be sanitizing all equipment before use and practicing safe physical distancing.
Please help spread the word to all third and fourth grade students and their families living in Galveston. This is a great opportunity to explore the outdoors and make a difference!
Follow the prompts on our website to REGISTER your participants. Make sure you sign the online waivers before your arrival! We look forward to working with you!
If you have any questions or need assistance please call Karissa Laffey, Education Coordinator at 409-632-0388 or email klaffey@artistboat.org.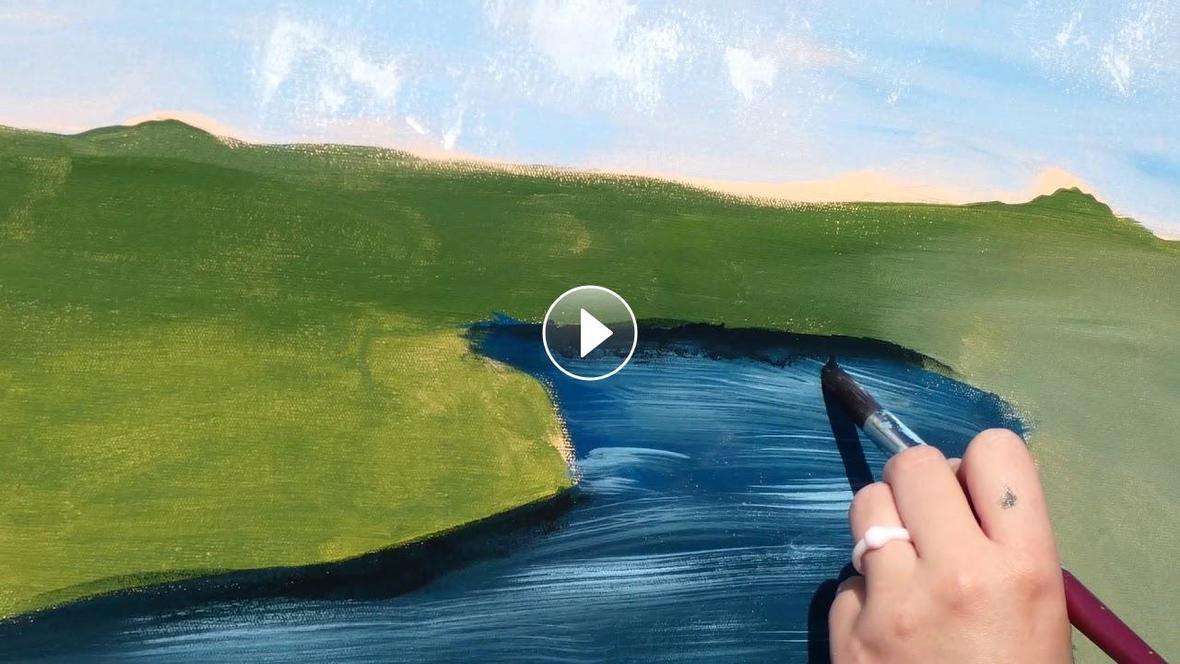 Virtually Painting
Now that we've been cooped up a little more than we might want, we may have broadened our understanding and appreciation of outdoor natural environments just a little bit more.
What about those who can't get outdoors?
Artist Boat is pleased to rise to the challenge of creating virtual experiences and collaborate with Lee Roane of Galveston.com to create the Art & Nature meets Healthcare video.
In response to the unique challenges of COVID-19, Artist Boat was recently commissioned by the Houston Methodist Center for Performing Arts Medicine to create an eco-art virtual experience for their television programming.
A Health TV Channel at the Houston Methodist Hospital, which broadcasts 24 hours a day, in patient and waiting rooms, was repurposed to provide more specialized content of outdoor peaceful natural environments. The center hopes to help relieve stress and anxiety, and offer hope and support for their staff and patients.
This Plein-air painting was created by Karissa Laffey, Artist Boat's Eco-Art Education Coordinator, and you may know her from classroom workshops, your kayak adventure, or you may have seen her artwork around town at various Art walks.
Are you relaxed yet? Inspired to create your own painting or drawing outdoors?
The Edward and Helen Oppenheimer Bird Observatory is open, 7 days/week, from dawn until dusk for your own birding adventure, stress-relieving walks, or plein-air art experience.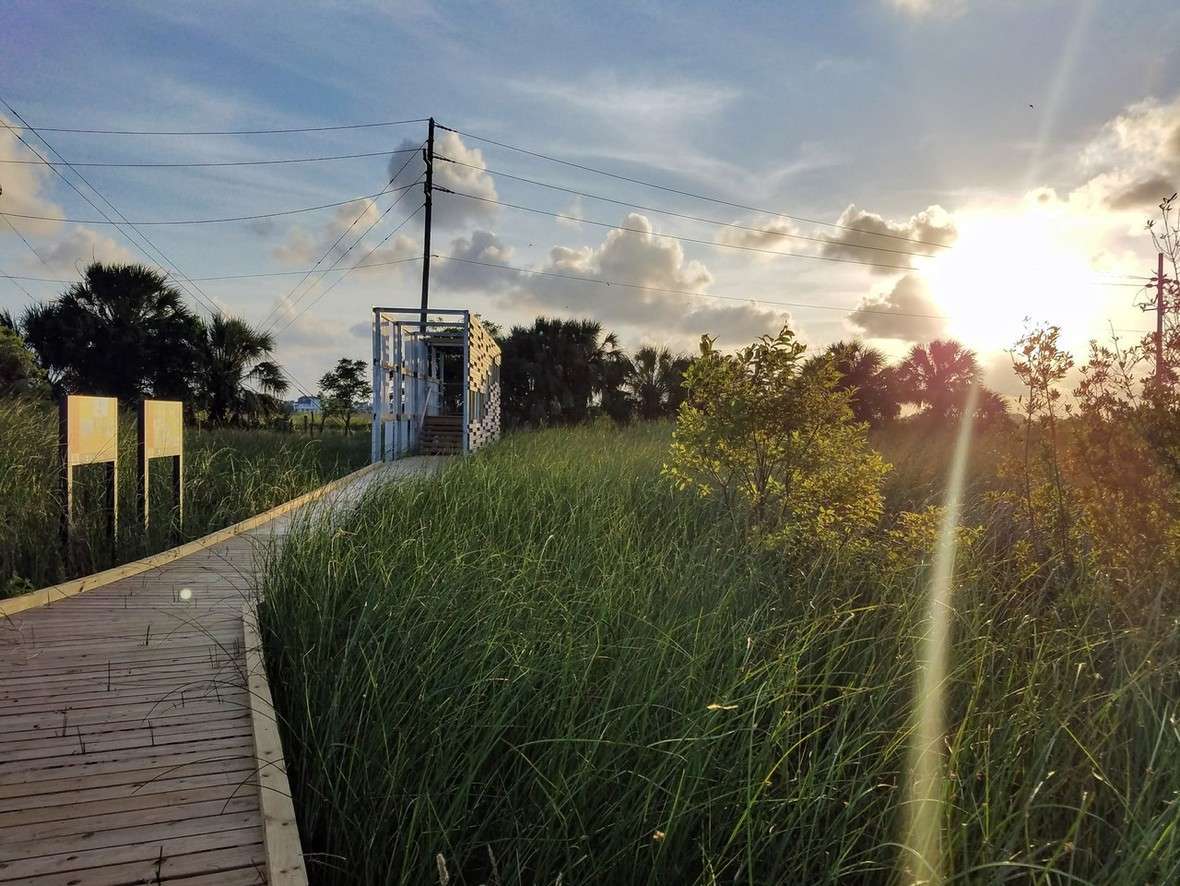 Enrich your Days with Nature
Like you, we at Artist Boat are grappling to find our footing in these difficult and uncertain times. We have been privileged to serve our community for over 16 years and you have trusted us to provide inspiration and education through unique coastal experiences.  We know the immense positive benefits of nature and we are supporting our community by keeping the Oppenheimer Bird Observatory at the Coastal Heritage Preserve open for public use.
Open 7 days/week, from dawn until dusk, enjoy the 150-foot boardwalk and elevated viewing and seating from the platform. Walk the ½ mile trail and be on the lookout for wildlife as you soak up the beauty of Galveston's wetlands.
Located at 13102 Stewart Road, the Helen and Edward Oppenheimer Bird Observatory is an award-winning project that contributes to a better quality of life in our community. Designed across a landscape for curated experiences that are transformative for the learner, the observatory was built by The University of Texas at Austin School of Architecture.
Amenities include ADA access, parking lot, bike rack, a clean port-o-let and if you've got a keen eye, you might see some wildlife!  Let us know what you find.
For a bird's eye view and directions to the Preserve: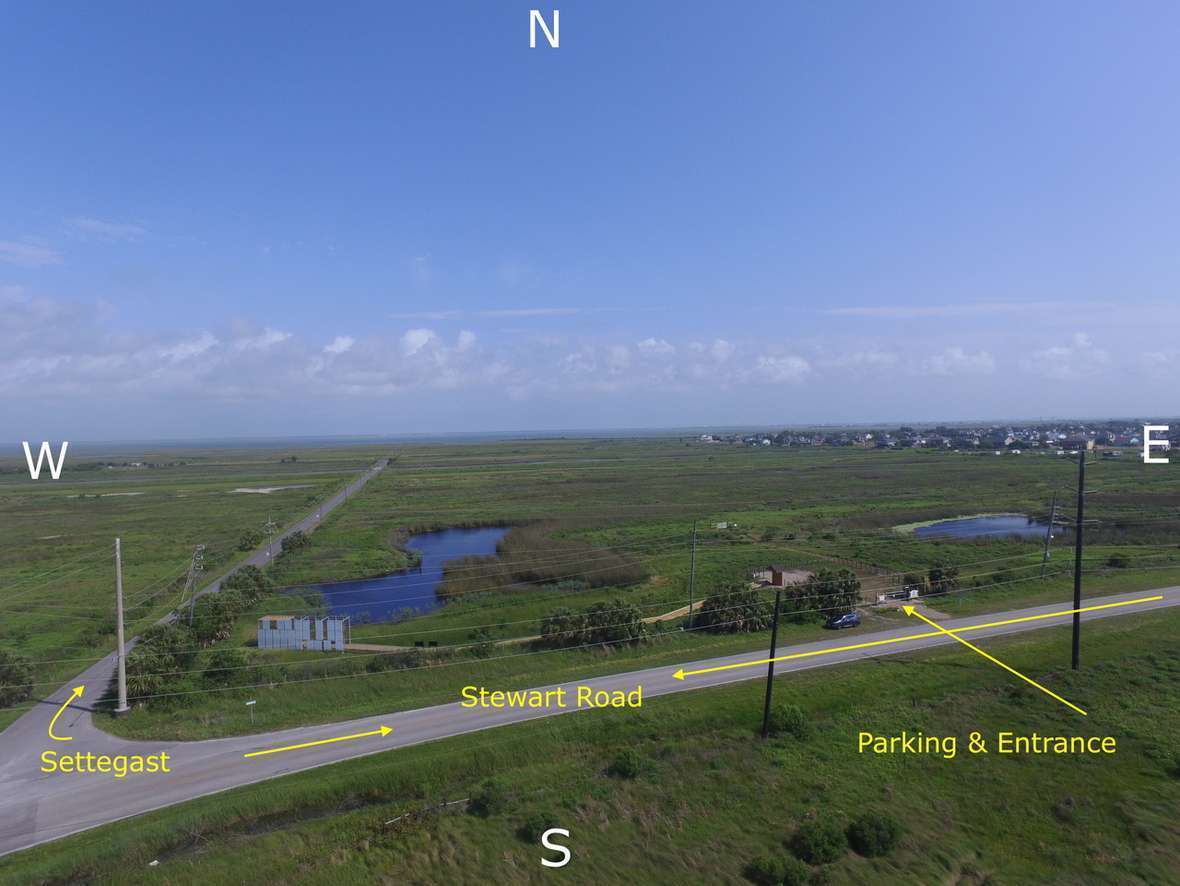 ADDRESS: 13102 Stewart Road, Galveston TX 77554
More Info
Artist Boat is a non-profit organization providing hands-on, minds-on, and feet-in experiential learning for people of all ages through Eco-Art programs that allow them to interact and learn about marine and coastal environments. Programs take place in kayaks, aboard vessels, by foot, on campuses, in classrooms, and in places of natural significance.
Artist Boat's mission is to promote awareness and preservation of coastal margins and the marine environment through the disciplines of the sciences and the arts. Artist Boat hosts a variety of activities throughout the year including kayak adventures, youth programs, and more.
Artist Boat has won national recognition for its educational programs and is a leader in outdoor educational experiences for small groups led by scientists and artists.