24th Annual Artoberfest Brings Historic Galveston To Life In Vivid Color October 16-17
Galveston Island's 24th Annual ARToberFEST – the island's premier juried fine arts Festival – will again transform much of the city's historic downtown cultural arts district into an open-air gallery bursting with color and culture. Set for the weekend of October 16-17, this spectacular Festival will take place on Postoffice Street between 21st and 23rd streets, during the hours of 10-6, Saturday; 10-5, Sunday. ARToberFEST will also be offered again this year in a virtual format from October 16-October 31.
Sponsored by The Grand 1894 Opera House, this year's ARToberFEST will showcase 14 unique forms of artistic media presented by over 90 outstanding artists from not only the Houston/Galveston Gulf Coast region but from throughout the United States. This exceptional art can be viewed and enjoyed in person, in a fun, relaxed ambiance; or enjoyed virtually from the comfort of your own home,
Adding to the fun, festival-goers can look forward to live entertainment throughout the weekend, special sales by Postoffice Street merchants, and an expanded, and very lively Children's Creative Zone.
ARToberFEST's virtual format opens at 8am, Saturday, October 16 with artists' demonstration videos and popular streamed entertainment throughout the weekend. Online shopping will continue through October 31. Another highlight of the virtual format allows on-line shoppers the special opportunity to browse virtually through the stores, galleries, boutiques and other Postoffice District merchants.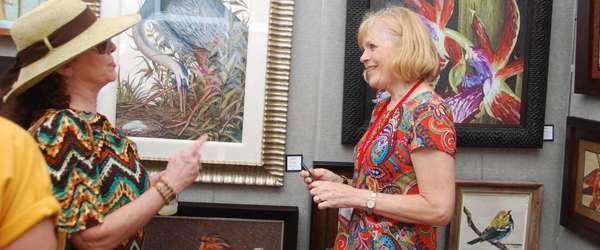 For additional information about ARToberFEST, contact Festival Director Sarah Piel at 409.770.5066, 800.821.1894 or via email at spiel@thegrand.com. 
ARToberFEST admission is $5 for adults; children under 12 free. A portion of admissions will benefit the Educational Outreach Programs of The Grand 1894 Opera House. For additional information, or to make a contribution, contact The Grand's Box Office at 409.765.1894, 800.821.1894, or online at artoberfest.com. All major credit cards accepted.
The Grand 1894 Opera House is located at 2020 Postoffice Street in Galveston's historic downtown Cultural Arts District, and is recognized as "The Official Opera House of the State of Texas."