---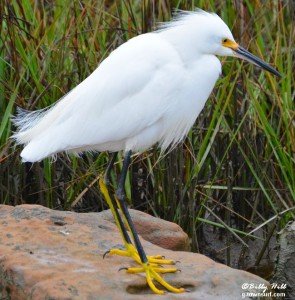 By Terry Card
The striking feature is the 'Billy Blues' part of the business name.
It might come from the fact that the majority of the photo shoots Billy Hill does every day of the year are in and around the water, which on any given day can be a vibrant blue. Or perhaps, since the majority of his photographs are of outdoor scenes, the deep blue sky of Texas is always there, making its presence felt, as a backdrop to the primary subject. But, of course, it's none of those. That would be too simple.
Billy 'Blues' Hill gained the moniker because he plays a mean harmonica and regularly jams with local- and Houston-based blues bands whenever he gets the time because his time is limited by his business interests. In addition to Billy Blues Photography, he is an real estate agent with Galveston Island Real Estate and runs the website, g-townsurf.com, which provides information and pictures of daily Galveston surf conditions for local surfers and surfers from Houston and surrounding communities.
Despite the many business activities he must balance on a daily basis, he has a laid back aspect garnered from his California surfing days. This easy-going attitude serves him well in relating to his customers in both the real estate and photography business.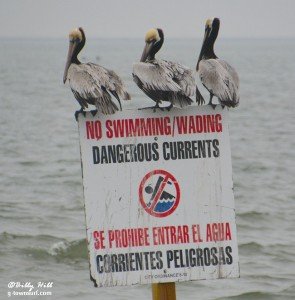 Billy Hill was born in Evansville, Indiana but he grew up in the world of broadcasting – his father's business. His nomadic life began with his father moving all over the country with ABC, but finally became stationary in California for a while. While in California, Billy did a lot of surfing and also worked for Hobie Cat Company, glassing surf boards and Hobie Cats, followed by work in their research department.
After high school, Billy needed a 'real job' as he put it, to support his family, he became a meat cutter for Albertson's, working his way up to Supervisor. Finally, he retired from Albertson's in 2004 and moved to Galveston to once again live near the sea.
His business instincts kicked in when a lot of his Houston domiciled surfing buddies complained that they didn't know what the surf was going to be like in Galveston on any given day. So Billy decided to go into the surf reporting business, starting his website g-townsurf.com. He combined it with a real estate business since he already had his real estate license.
In order to graphically show the beach and surf conditions on his website, Billy bought a Sony 1.5 megapixel camera and began snapping pictures. Initially, he had only two to three pictures on his web page, but since he is out at dawn seven days per week, every week of the year, his portfolio grew dramatically. Very quickly, his reputation and his website grew to the point where he now gets 50,000-75,000 visitors each and every day.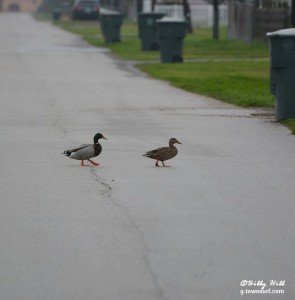 There soon became a demand for the pictures he displayed on his website, and thus came the birth of Billy Blues Photography. Out of necessity, he first started taking pictures for his web page, he then found he really enjoyed the photography part and started studying and researching it in depth. He is about 91% self-taught and gets caught up in the creativity required to capture the mood, the setting, the light, and the message. After the picture is taken, the presentation of it begins a creative process, working with different mediums, frames and sizes.
An unexpected benefit of his photography is that his beach related pictures generate real estate sales. Through his website picture presentations, he has developed a relationship with the Galveston Parks Department and thus, making
his website the second most popular in the area, only trailing Galveston.com.
When you are outdoors under greatly varying conditions, trying to get the perfect picture, anything can happen. In his early days, Billy had just bought a brand new Nikkon camera with a very expensive lens and was trying it out at the 39th Street jetty in less than stellar conditions when he was unexpectedly knocked over by a set of waves. To keep his camera from falling into the water, he threw it onto the jetty rocks, but fell heavily, cracked his elbow and broke his little finger. Unfortunately, his effort to save his camera failed, but Galveston's notorious generosity toward those in unfortunate circumstances came through in the person of Alan Graves, "Christian Surfer," who organized a donation campaign. In keeping with Galveston tradition, Billy Blues Photography now donates to fundraising for Dolphin related charities.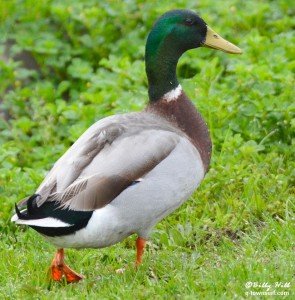 When asked about Ike, a smile lit up his face. "The only damage to his office was that the floor was covered in melted blue ice cream from Ben and Jerry's next door. Of course it was blue – what else could it be," he laughs. Unfortunately, Ike did have a negative impact on his real estate sales.
Out of the thousands of pictures he has taken, he has several favorites. The first is a close-up shot of the face of an American White Pelican. This became the cover picture for the April 2012 "Galveston Monthly" magazine. The second is a photo of a water snake wrapped around the head and neck of a blue heron. Billy watched a fifteen minute battle between the two before the Heron killed the snake. This picture was shown by NBC, USA Today, and in places as far west as Portland and as far north as Minnesota. His favorite surf shot is of Gabriel Prusmack surfing inside a curl at 37th Street off of Seawall Blvd. It is a dramatic picture that hangs on his wall.
Life is good for this grandfather, who, along with his wife Joanne, have seven grandchildren and six children between them.
His photography studio and real estate office is located at 4408-B Seawall Blvd. For more info, his e-mail is billy@galvestonre.com or call (409)771-8211.