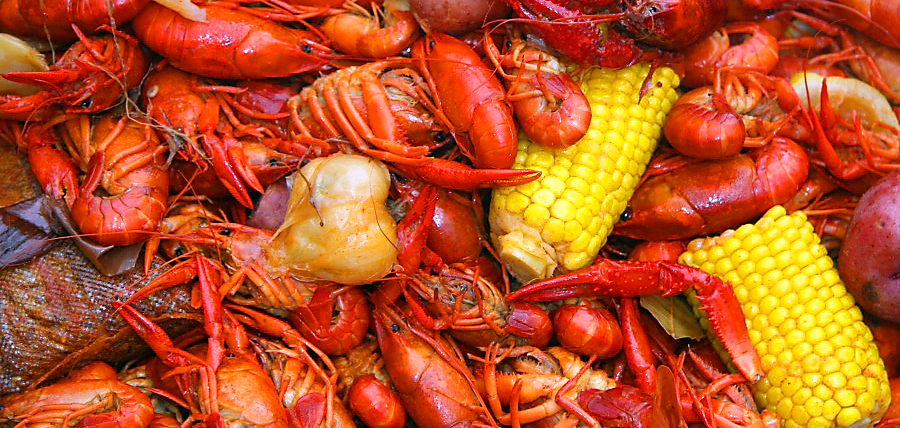 March 27th-28th the Cajun Throwdown Festival will be held at Tin Cup's Caddy Shack, 9020 Stewart Rd., Galveston!
There will be lots of food, fun and tons of music! Tickets are available HERE.
This exciting weekend features a Crawfish Cook-off, Cajun Cuisine, awesome Louisiana Cajun Music, and a great family atmosphere. When springtime comes, everyone will know that it's time for The Bon Temps Rouler Cajun Throwdown Weekend!
Gates open Friday, March 27th at 4pm.
Friday night will include all you can eat shrimp. While supplies last.

Ages 8 and under are free. The Tiny Throwdown is separate.

Inflatables are available for children.
Gates are open Saturday, March 28th, 11am-12 midnight.
Saturday will include all you can eat crawfish and fixings from up to 60 different cook-off teams. While supplies last.

Cajun Cuisine Food Trucks will be onsite for additional purchases.

Oyster bar onsite for additional purchase.

Adult beverages will be onsite for additional purchases.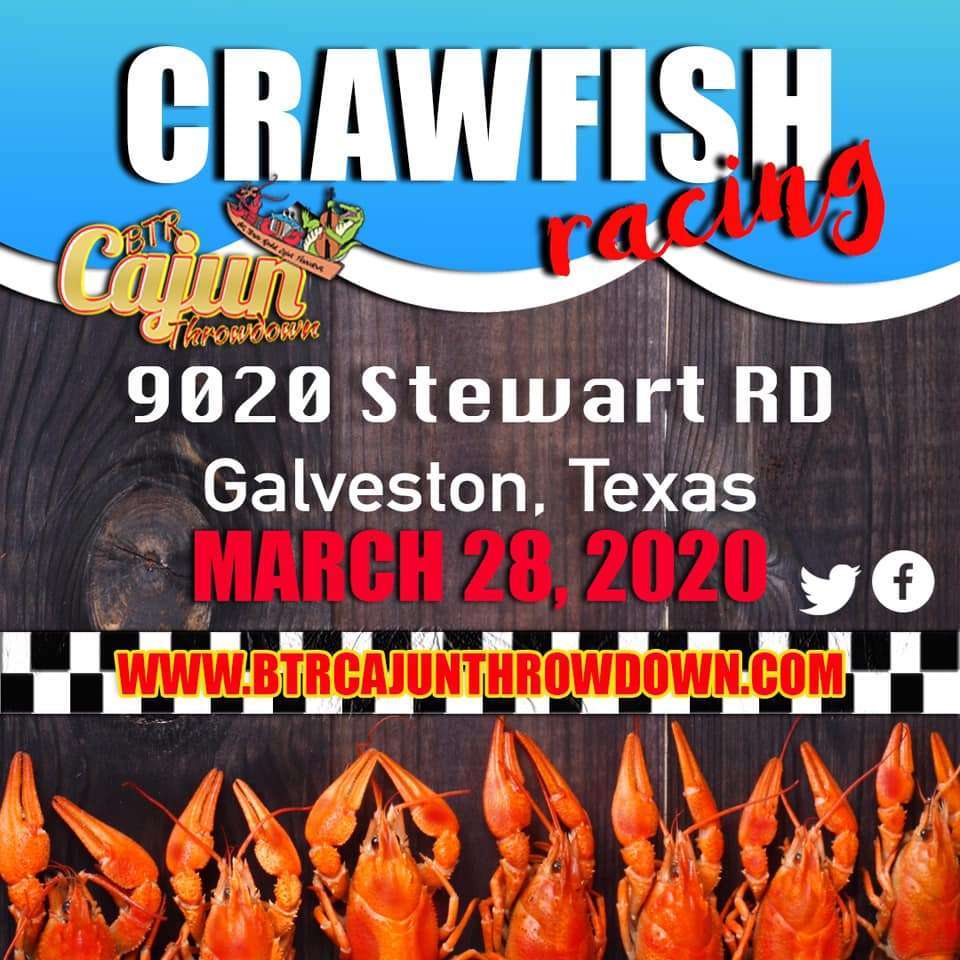 Schedule is:
Friday, March 27th
4pm: Tommy Kib
5:15pm: David Joel
7pm: Travis Matte
8:45pm: Jamie Bergeron
10:30pm: Zydeco Throwdown with Keith Frank
Saturday, March 28th
11am: Curtis Poullard
11:30am: Bloody Mary Throwdown
1pm: Art Tigerina
2:30pm: Crawfish Cook-off Announcements & Crawfish Eating Contest
3pm: Hannah Kay
4pm: Crawfish Racing Throwdown
4:30pm: Ryan Foret
6pm: Awards Throwdown
6:30pm: Dustin Sonnier
8:30pm: Wayne Toups
10:30pm: Frank Foster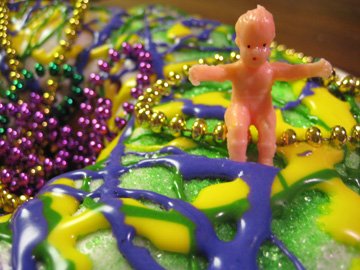 Bon Temps Rouler Cajun Throwdown LLC is an event owned and operated by Daniel "Tiny" Guidry, a BOI with deep Louisiana roots. He wants to bring a Louisiana experience like no other to the island he so dearly loves! He is not only tied to Louisiana but deeply rooted within the Galveston County community as well. He loves giving back to the kids and those in need. He has been a part of past events, both large and small. He has helped a lot of people, from hurricane devastation to small fundraisers for great causes. Tiny loves his Cajun roots, but he loves Galveston County too!
This year's BTR Cajun Throwdown is not just a Throwdown! They are on a mission to help St Jude Children's Research Hospital END PEDIATRIC CANCER!