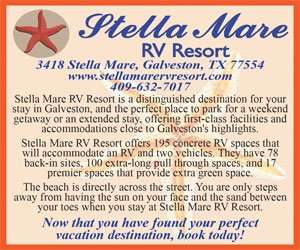 It's almost time to let the good times roll at the Inaugural Bon Temps Rouler Cajun Throwdown in Galveston! This Louisiana inspired two-day festival will be rescheduled to May 15th at Tin Cup's Caddy Shack on Stewart Road in Galveston. From all you can eat shrimp and crawfish, to a dream lineup featuring Cajun artists Jamie Bergeron, Travis Matte, Wayne Toups plus Louisiana's own Billboard Country Chart-topper Frank Foster. This tribute to all things Cajun will be fun for the whole family.
A Cajun Inspired Menu All Weekend Long:
The action fires up on Friday night, with a "Cajun Kick-Off Cook-Off" where teams will compete to cook the best Louisiana cuisine and festival attendees will have access to all you can eat boiled shrimp.
Saturday begins the main competition where teams will serve up their best crawfish to the public and compete to be named top team, vying to take home the $5,000 grand prize. There's even a $500 prize for whoever can eat the most crawfish in 15 minutes that comes with bragging rights and a Pirogue on a Pole trophy.
Coming in hot all the way from Abbeville, LA, Food Network favorite and World-Famous Shuck's Oyster Bar will be shucking raw oysters on the half shell alongside their finest char-broiled oysters.
Seafood not really your thing? We've got you covered with a variety of food trucks that will cater to even the pickiest of eaters.
The Tiki & Tails Galveston Island Brewery Craft Beer Garden:
Crawfish & beer could only be better matched when you are sipping on a local craft beer from Galveston Island Brewing in the Tiki & Tails beer garden. From its popular Tiki Wheat, to Blue Bridge Amber Ale, Citra Mellow, Causeway Kolsch, there's a brew sure to fit any fan's palate.
Cajun Superstars Light Up the Stage:
The BTR Cajun Throwdown entertainment lineup is stacked with high-energy Cajun artists including headliner and Billboard Country Chart-topper Frank Foster, NBC's The Voice powerhouse star, Hannah Kay, and Grammy Award-Winner Wayne Toups. You'll keep steppin' along to the tunes of Jason Cassidy, Jamie Bergeron, Travis Matte, Richard LeBouef, Curtis Poullard, Tommy Kib, and many more.
The "Tiny Throwdown" with a Galveston Touch:
Bring the whole family out and let the kids run free in the "Tiny Throwdown" as they explore fourteen different over-sized inflatables. Inspired by the Island, Tandem trucking will also be bringing in the sand for a giant Tonka toy sandbox where each child will leave with a little sand between their toes and a fun surprise. Do you have a tiny competitor? Don't miss the kids crawfish races at 5:00 pm on Saturday!
Showing Our Big Ole Cajun Heart:
This event was inspired by our organizers' love for the work that St. Jude Children's Research Hospital is doing and a desire to give back. But their generosity doesn't stop there. Galveston ISD, Dickinson ISD, and Hitchcock Band Association will be integral members of our "Cajunteers" with several opportunities for attendees to show their support for the amazing work their educational foundation and associations do.
All Possible Thanks to Our Sponsors:
The BTR Cajun Throwdown would not be possible without the support of generous sponsors and community partners. Our presenting sponsors include Tandem Trucking, Budweiser, Del Papa Distributing Company, and Crawcaine. You can view all 26, and counting, of our sponsors by visiting www.btrcajunthrowdown.com/sponsors and showing them a little Cajun love for investing in this great opportunity for Galveston Island.
Ready to Throwdown?
There are numerous options for purchasing tickets and all tickets include all you can eat boiled shrimp, Friday, and boiled crawfish on Saturday (www.btrcajunthrowdown.com/tickets). Parking will be available at the event itself, as well as shuttled parking from Schlitterbahn for a small fee (www.btrcajunthrowdown.com/parking). Coming for the weekend? We have worked with several local hotels to provide Island style accommodations so that you and your family can enjoy the event fully (www.btrcajunthrowdown.com/hotels). All of this information, and more, is available on our website at www.btrcajunthrowdown.com.
Gates open Friday at 4pm.
Friday night will include all you can eat shrimp. While supplies last.

Ages 8 and under are free. The Tiny Throwdown is separate.

Inflatables are available for children.
Gates are open Saturday, 11am-12 midnight.
Saturday will include all you can eat crawfish and fixings from up to 60 different cook-off teams. While supplies last.

Cajun Cuisine Food Trucks will be onsite for additional purchases.

Oyster bar onsite for additional purchase.

Adult beverages will be onsite for additional purchases.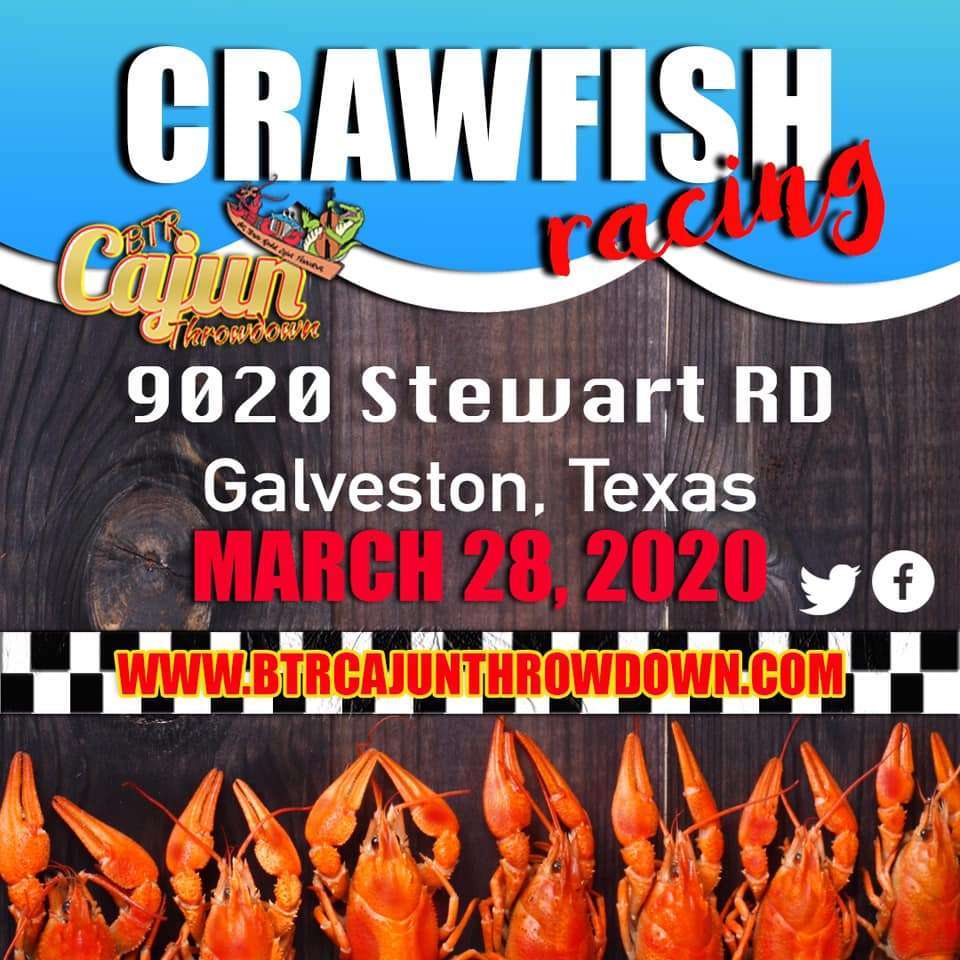 Schedule is:
Friday
4pm: Tommy Kib
5:15pm: David Joel
7pm: Travis Matte
8:45pm: Jamie Bergeron
10:30pm: Zydeco Throwdown with Keith Frank
Saturday
11am: Curtis Poullard
11:30am: Bloody Mary Throwdown
1pm: Art Tigerina
2:30pm: Crawfish Cook-off Announcements & Crawfish Eating Contest
3pm: Hannah Kay
4pm: Crawfish Racing Throwdown
4:30pm: Ryan Foret
6pm: Awards Throwdown
6:30pm: Dustin Sonnier
8:30pm: Wayne Toups
10:30pm: Frank Foster