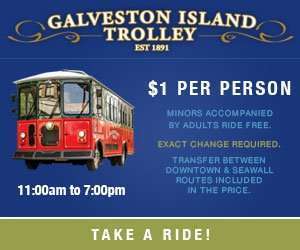 ---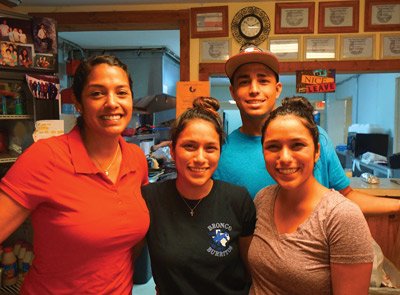 By Kimber Fountain, Photos by Christa Schreckengost
"Bronco Burrito" is the name of a restaurant, a signature dish, and an unwritten rule of Island life as well-known and strictly followed as, "During summertime avoid the Seawall at all costs." Indeed, the modest building situated discreetly along bustling Broadway Avenue is an utter deception, for it houses one of the most famous and best-loved businesses in all of Galveston. Even the fact that they only serve breakfast does not deter throngs of people from piling in the door until closing time at 12 noon.
It all started in 1991, when Adolfo Medellin opened The Donut Shoppe. After about a year of only selling donuts, he decided to incorporate burritos. Together, with some input from his regulars and friends, Adolfo coined the name "Bronco Burrito," and the rest is, as they say, history. The business has remained family-owned and operated for its entire existence, and current owner Melinda Medellin-Lara has been at the helm since 2000.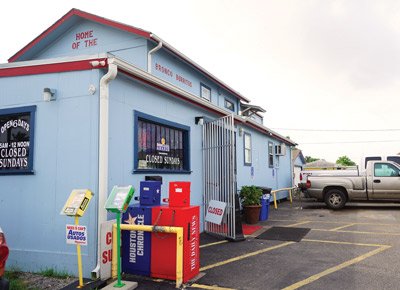 Often credited with not only being delicious but highly addictive, one bite of the Bronco Burrito is all it takes to prove that it is totally deserving of the hype. Two whole eggs, refried beans, thick slabs of bacon, spicy Chorizo, and cheese are stuffed into large flour tortillas that are made from scratch every day. But the self-proclaimed "burrito experts" do not stop with their specialty. They also offer other specialty burritos including Huevos ala Mexicana, Carne Guisada, and their wildly popular Barbacoa which has been known to sell out as early as 9am.
If you prefer more of a fork-and-knife breakfast, Bronco has you covered there, too, with no need to worry that you will miss out on the large portions or consistent flavor of their burritos.
Traditional favorites such as Huevos Rancheros and Migas easily hold their own among the decadent Pork Chop Plate and Machado Alamex, dried shredded beef with scrambled eggs and veggies. Bronco Burrito's menu also includes several health-conscious items, like whole wheat tortillas and the option to substitute egg whites for whole eggs. Fresh, homemade tamales are available by the dozen on Wednesday-Saturday.
Bronco Burrito is located at 4917 Broadway Avenue and is open 5am-12 noon Monday-Saturday, and closed Sundays.
For more info call (409)762-9344. To view their complete menu online visit www.broncoburritos.com.