Galveston Bookshop is located at 317 23rd St. in Downtown Galveston. For more info on this and other events call (409)750-8200 or go to galvestonbookshop.com.
Saturday, August 18th (2-4pm): "View Through a Faceplate Window: Adventures of a Navy Master Diver" by Ross A. Garcia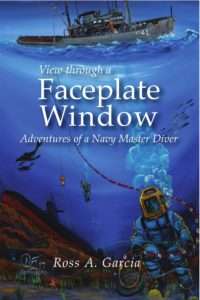 Galveston Bookshop will host a book signing with Ross A. Garcia and his new memoir of his life as a Navy diver.
During his 25 year career, Ross Garcia ascended to the top enlisted rank in the U.S. Navy, that of Master Chief, Master Diver. In "Faceplate Window," Garcia takes us on his journey from the beginning, fresh out of boot camp and into dive training, where his offshore oil rig experience made him a natural.
Rising to the rank of Master Diver, he led his sailors through underwater salvage, harbor clearance and underwater repair missions in oceans all over the globe, living up to the Navy Dive motto, "We dive the world over." These stories give an insider's view of dive technology and practice, as well as the Navy culture in which they served. He now enjoys his position as Ship Superintendent for the Cavalla Historical Foundation at Seawolf Park in Galveston, Texas.
Saturday, August 25th (3-5pm): "How We Came to Be" by Johnnie Bernhard
Galveston Bookshop will host a book signing with Johnnie Bernhard and her new novel of a single mother navigating modern life in Houston and Austin.
In the multicultural melting pot of Houston, Karen Anders, a high school English teacher,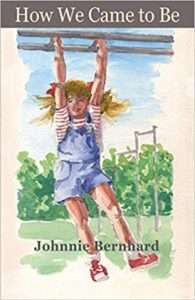 comes to terms with being a single parent to her adopted daughter Tiffany. Her views on motherhood and her attitude toward men are forever changed when she forges an unlikely friendship with a WWII Hungarian refugee, who inspires her to change her life. Tiffany moves to Austin to attend the University of Texas, but soon finds herself distracted from her studies by her gamer boyfriend and a job at the Ink & Juice, a tattoo parlor/juicing bar.
Despite the challenges, a family comes together with the assistance of strangers and by the grace of second chances. Richly layered emotional relationships and characters attempting to discover their self-worth combine to create a poignant story of "How We Came to Be."
Johnnie Bernhard is a former English teacher and journalist currently supporting writers as a literary agent. Her work has appeared both nationally and internationally in magazines and newspapers. She has received several awards and honors, including a finalist recognition for "How We Came to Be" in the 2017 Faulkner-Wisdom Competition.