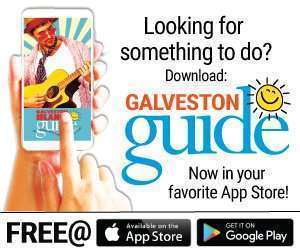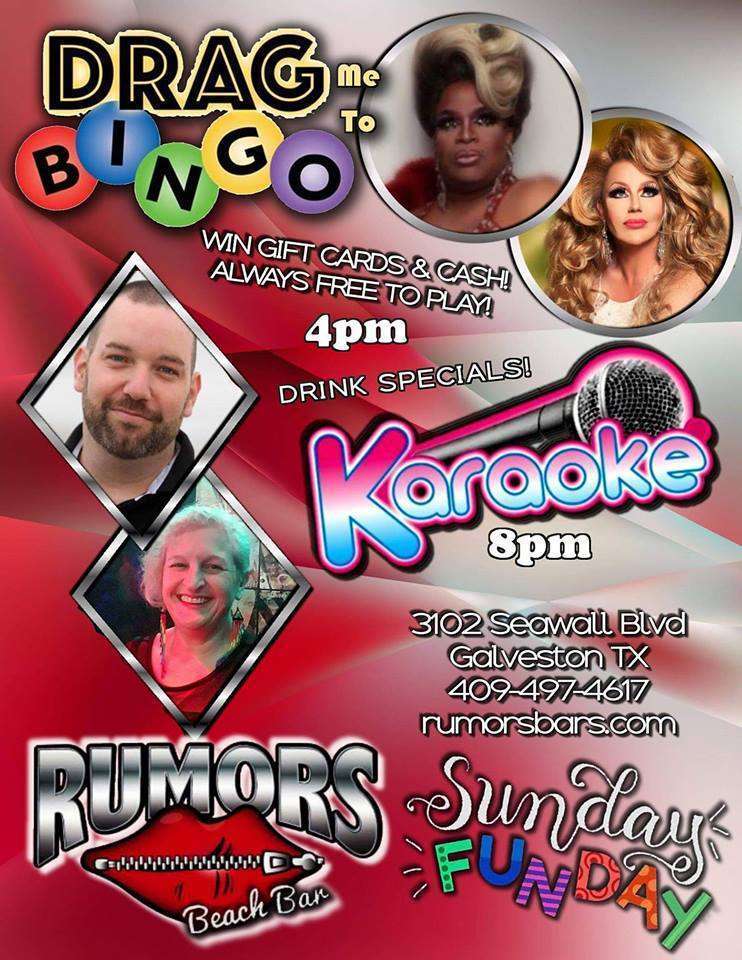 Do you love to sing? Well, Debbie "Kepi" Boyd, aka "Galveston's Karaoke Queen" is soon to be your new best friend! We had the honor to visit with Kepi and talk about her life-long love of music.
Island Guide: Where are you from? How long have you been on the island?
Kepi: Originally I am from the middle of Missouri. I moved to Galveston to be with my sisters who fell in love with Texans. I applied for a college instructor job, while attending my younger sister Holly's wedding in 2003, and got it. My mom is an artist and her dream was to show her work, so we moved into a Gallery in Galveston in 2006.
Island Guide: How old were you when you fell in love with music?
Kepi: Well, my house was always filled with music growing up. My grandmother Starke played the violin, my uncles and aunts played string instruments, also. Music has always been a part of both my family and my life.
Island Guide: How did you get started in music?
Kepi: The Sisters of the Immaculate Conception taught me to read music and play the organ. I grew up with hymns at school and church. My dad, Don Huber, loved Old Country, (his two favorites were "Chantilly Lace" and "King of the Road"). My mom, Ginny, loved Neil Diamond, Tom Jones, Bette Midler, and "Me and Bobby McGee." At our cabin at the Lake of the Ozarks, Dad would be barbecuing to country music and my mom would be sunbathing to the Beach Boys. Music was everywhere.
One of my fondest memories is that at night we had no TV, so we'd sit by the fireplace, listen to old folk songs, and sing together. My favorites were the Smothers Brothers, "Peter, Paul and Mary," and Jim Stafford. We also went to plays and theater productions often. And of course, my sisters, Holly, Donna, and I memorized every line of "Grease" when we were kids.
Island Guide: That sounds like a lovely childhood. How has that influenced you now as an adult?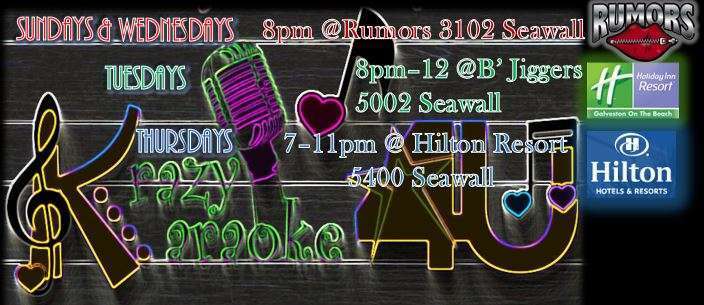 Kepi: Being introduced to so many genres early on [in my life] let me be open to all kinds of music – to see the beauty of it as well as respect the purpose of it. During my karaoke shows, I encourage singers to "sing their jam," the songs that have meaning for them. It's karaoke, not an "American Idol" tryout. This makes for an exciting and diverse show and really seems to relax the singers. My shows offer huge variety; one minute someone is singing Whitney Houston or George Strait, the next it could be Eminem. The songs are their jams; that is what makes it fun.
Island Guide: Do you play any instruments?
Kepi: Yes, I play keyboard and organ.
Island Guide: Do you sing?
Kepi: I simply love to sing! I sing at clubs, weddings, anniversaries, birthdays, funerals – anywhere someone will let me! Some of "my jams" are "Black Horse and the Cherry Tree," "Breathe (2am)" by Anna Nalick, "Exs and Ohs" by Elle King, "Shut Up and Dance with Me," "Because the Night," "Hallelujah," "Happy," "Valentine," and "The Prayer." The list could go on and on.
Island Guide: How long have you been hosting karaoke gigs?
Kepi: I've been doing karaoke since 2007…so 9 years.
Island Guide: Tell us about your nickname "Kepi;" it sounds like there is a story behind it.
Kepi: Kepi is Hawaiian for Debbie. My son, Sam, was born in Hawaii, so it holds a special meaning for me. My mainland friends and coworkers call me "Bubbles" because of my personality. I'm a naturally sunny, smiley person, and I have to tone down my perkiness until they have their coffee.
Island Guide: What cool software do you use?
Kepi: I love computers and programming, so I'm always trying new apps. Currently, I'm using Tricerasoft Just Karaoke for karaoke and Audacity for recording music. Karafun also has an awesome service for home users and professionals. It allows me to try out new songs before purchasing. I also have programs to create karaoke songs, but it is very time-consuming.
For my singing performances, I'm an artist and love creating visual videos to accompany my songs. I use Windows Movie Maker, Adobe After Effects and Creative Suite, Picasa, and Powerpoint.
I also love props for my performances – 3-foot inflatable microphones, fake guitars, maracas, tambourines, and drums. I created a dragon puppet for a Lake Charles performance to become Daenerys Targaryen from Game of Thrones. I love to dress for my shows. For example, last night I donned mermaid leggings for a friend's mermaid-themed wedding. I've worn lederhosen for Oktoberfest, or a Viking helmet and blond braids to become Brünnhilde Opera Diva.
I feel that it all adds to the environment. The props, costumes, and stuff makes it more fun, plus it helps me keep the creativeness in my shows that I seem to have craved my whole life.
Island Guide: What genre of music do you like to play most?
Kepi: I simply love ArtWalk and the bohemian scene and that style of music. It allows me to be acoustic and share songs with meaningful lyrics like Norah Jones, Anna Nalick, Sarah McLachlan, Loreena McKennitt, Bette Midler, Barbra Streisand, or like Katie Melua's "Spiders Web." One line is, "The piano keys are black and white, but they sound like a million colors in your mind." That is "me."
Island Guide: Where do you play?
Kepi: "Karaoke with Debbie" is on Sunday for a Funday Matinee at Sound Bar, 2411 Mechanic at 2-6pm. Monday is Industry Nights, Tuesday I am at  B. Jiggers, 5002 Seawall Blvd. at 8-12pm. Thursday I'm at Rumors Beach Bar, 3102 Seawall Blvd., and December 3rd I'm hosting karaoke at Marketplace at the Peanut Warehouse, 102 20th St., 12 noon-3pm. All of that leaves Fridays and Saturdays open for my singing gigs.
Island Guide: Wow! That sounds crazy busy! It seems like you are very much in demand.
Kepi: Yeah, every week is a new adventure, but I simply love it. I get to help people celebrate! What's not to love about that?
Island Guide: What does Galveston and your Galveston fans mean to you?
Kepi: Wow, that is a great question. I love my fans! I couldn't continue doing what I love without the support of my Galveston fans and following. I am so thankful for everyone who comes to sing and brings their friends to my shows. My fans energize and inspire me. As a karaoke host, I provide the music and the stage, and my singers bring the talent and passion. Each and every one brings something to the performance. They excite the audience onto the dance floor, shaking maracas and tambourines, rocking out with the guitars, and everyone is singing along. It's a happy place, and my fans create this wonderful environment. I am very grateful to each and every one of them.
Island Guide: Was there a point in your life where you decided that playing music was going to be your career/hobby? Tell me the story of how that decision came about.
Kepi: In 2014, I left my six figure income as an IT Service Desk Lead for a large chemical company to pursue my music career. My mother had received a small inheritance, and she gave it to me with the words, "You're not getting any younger. The stress of this job is killing you." I've been blessed ever since and have been able to support my son Sam through college. I'm a lifelong learner and have never been scared to make a change. Every job I've had from cake decorator, waitress, Electronics Technician in the US Navy, Audio Visual Electronics Lead for the Department of Defense, College Instructor in Electronics and Computer Science/Programming for ITT Technical Institute, Software Engineer for NASA, and IT Professional in the oil/gas and chemical industries, has helped me grow.
Island Guide: Thank you for your sacrifices and service in the US Navy.
Kepi: Thank you, it was an honor to serve my country.
Island Guide: Do you go outside of Galveston?
Kepi: I performed in September in Lake Charles. I have gigs in Houston, the Woodlands, Conroe, Katy, and all areas surrounding Houston. My public performances are listed on my Facebook page and website (listed below) so you know where to come party. I like staying close to home and enjoying being with my son until he graduates college and is off on his own adventures. I plan to travel Europe one day performing and possibly cruise ships in a year or two but for now, home base is where I want to be.
Island Guide: What has been the biggest challenge to overcome?
Kepi: It is time management. It's so easy to relax and enjoy success, but I have to keep working on future bookings. Also, I dislike it when I have to disappoint fans and friends because I'm already booked.
Island Guide: What advice would you offer people who are just starting out, either individually as a band or karaoke? Everyone has a "first day."
Kepi: Build a web presence so audience and business owners can find you. When I travel, I search the web for restaurants, karaoke shows, etc. Your potential audience is doing the same.
Island Guide: Do you ever get nervous? Sounds silly, but some gigs come with pressure, especially with larger crowds or big important events. Does your stomach get jittery at times?
Kepi: Yes, definitely with a new venue. It takes a few songs to get a "read" on the audience. My shows are very interactive, so audience participation is what personalizes and draws the crowd in. That's where having a well-rounded repertoire helps.
Island Guide: What does your "set list" look like? How many songs do you have available for people to choose from?
Kepi: I have more than 187,000 different karaoke songs, old to new, all styles: country, rock, R & B, Broadway, pop, and even Hawaiian. My singing set list has more than 400 songs.
Island Guide: How does the audience look to see what you have available?
Kepi: I have books. Also, there's a link on my website if you are a planner. People find that quite easy to look through and have commented on this available asset a lot.
Island Guide: For someone who has never come to one of your karaoke nights, describe what it is like. How do the crowds react?
Kepi: For my weekly shows, sometimes the fun starts immediately. My singers show up ready to "rock the stage!" For example, this past week at  B. Jiggers, the first performance was a guy named Chris singing "Get Down Tonight" by KC and the Sunshine Band. When I walked to the bar, newcomers from San Antonio Alvin, and Austin, stopped me asking if it is always this lively and talented. I can proudly say, "Yes, it is!" Also, I'm a big believer in group sing-a-longs. If you've never sung karaoke, you can relax singing together with everyone else. The words are on the big screens, and I have eight microphones so everyone can sing along from their bar stool.
Island Guide: What type of atmosphere do you create with the music that you select to play?
Kepi: For my karaoke gigs, I strive for upbeat and relatable. Singing gigs depends on the event – from a high school fall festival where I sing today's hits, to a funeral where I sing "In the Arms of the Angel," then everyone cries, then I lift them back up with, "You Raise Me Up." Music is a gift I can share that touches me and then everyone around me.
Island Guide: What's the most bizarre thing to happen while you were at a gig?
Kepi (laughing): Our first Thanksgiving in Galveston, my Aussie housemate Ian invited the Australian Circus, who was performing at the Opera House, to come to Thanksgiving dinner. I was singing in our gallery, while the acrobats and human cannons were balancing, jumping, flipping, and conforming to the music. We performed all evening. WOW, what a fun night!
Island Guide: Our five questions we ask everyone: What was the first album you remember purchasing?
Kepi: The "Grease" soundtrack, what memories that brings!
Island Guide: 10 years from now, what would you like to be doing?
Kepi: Traveling the world singing. My dream.
Island Guide: What do you do on a day off?
Kepi: Read. I read a book every other day. I create art. I love to paint, sculpt, make mobiles, and create stained glass. I also love to cook, bake, and decorate cakes for my family and friends. I enjoy time with my family and friends, and my cat and dog. I also love to do gardening in my overgrown jungle backyard paradise. Oh, and did I mention costumes? I have more than 100 costume props in my collection.
Island Guide: Any big announcements for 2017 like gigs, new music, contests, etc?
Kepi: I'm completing my book and the soundtrack that accompanies it. It's been a harrowing, but exciting journey to complete.
Island Guide: Sounds exciting! Anything else you would like people to know about you or your shows?
Kepi: Yes, I'd like everybody to know that they are always welcome!
Island Guide: Anyone you want to thank or acknowledge?
Kepi: Thank you "Island Guide" for always listing our gigs on Galveston Island. I'd also like to thank the venue owners for the opportunity to perform: B. Jiggers at Holiday Inn, Sound Bar, Rumors Beach Bar, San Luis Resort, Stuttgarden Texas City, Drunken Monkey, Third Coast Downtown, Crow's Cantina, Bubba's Sports Bar, Nathan Nixx (Crystals, Lake Charles), and Ivonne Chavez of proeventsolutions4u.com, and of course my fans, friends, and family.
Island Guide: Where can people access your calendar, Facebook, website, etc…?
Island Guide: Any last words?
Kepi: Yes, I'd like to share a Friedrich Nietzsche quote:
"God has given us music so that above all it can lead us upwards. Music unites all qualities: it can exalt us, divert us, cheer us up, or break the hardest of hearts with the softest of its melancholy tones. But its principal task is to lead our thoughts to higher things, to elevate, even to make us tremble… The musical art often speaks in sounds more penetrating than the words of poetry, and takes hold of the most hidden crevices of the heart… song elevates our being and leads us to the good and the true."
Thank you Bubbles – you were a delight to interview!