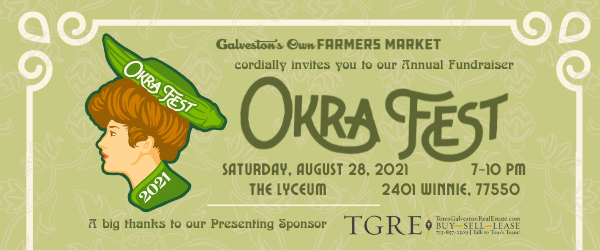 The fall season brings what many consider to be the best weather of the year on Galveston Island, and with great weather comes outdoor events and festivals! For the next few months, the island's calendar will be filled with activities to entertain and spook – from the annual Island Oktoberfest to historic ghost tours.
Galveston Island Wild Texas Shrimp Festival
Date: Sept. 24-25, 2021
Time: Varies
Where: Saengerfest Park, 2302 Strand St., Galveston
Admission: Prices vary
Info: VisitGalveston.com Shrimp Festival Page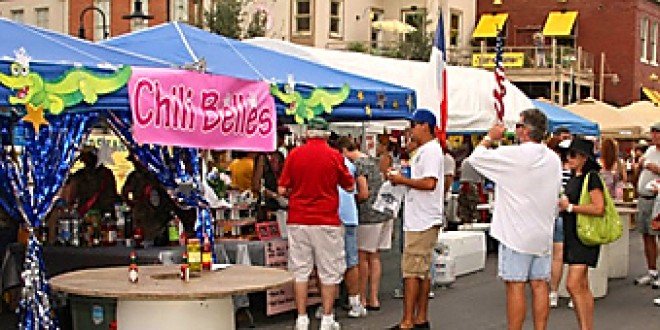 Description: Galveston Island is a seafood lover's paradise all year round, but this September Yaga's Entertainment Inc. will bring foodies a little taste of heaven at the Galveston Island Shrimp Festival to be held September 24-25. Featuring some of the best shrimp gumbo the Gulf Coast has to offer, this year's festival features seafood cook-off, gumbo tasting, L'il Shrimps Parade, live music, a children's area and a Strand merchant walkabout.

"Ghostly Galveston" Festivities
Date: October 2021
Time: Varies
Where: Locations vary
Admission: Prices vary
Info: VisitGalveston.com's October Haunts Page
Description: The place of the deadliest storm in U.S. history, Galveston Island is a popular destination for "haunted" exploration. From a 110-year-old "haunted" hotel to Galveston's storied harbor, cemeteries and Victorian mansions, there are numerous ghost tours to be explored throughout October. Both the historic Grand Galvez and the Galveston Historical Foundation offer haunted history tours throughout the month. Enjoy spooks year-round with Dash Beardsley's Ghost Tours of Galveston and Texas' only year-round haunted house, Haunted Mayfield Manor.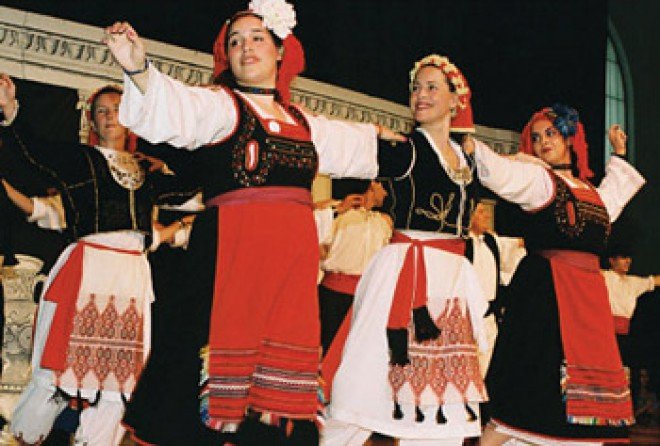 Galveston Greek Festival
Date: Oct. 9-10, 2021
Time: Saturday, 11 a.m. – 8 p.m., Sunday, 12 – 6 p.m.
Where: Assumption of the Virgin Mary Greek Orthodox Church, 714 19th St., Galveston
Admission: $2
Info: www.galvestongreekfestival.com
Description: The Galveston Greek Festival celebrates Greek culture with food, wine, pastries, and dancing. Two full days of Opa!, the event features authentic food prepared on site, Greek wines, live dancing and entertainment, gifts and tours of the Greek Orthodox Church.
ARToberFEST
Date: Oct. 16-17 (in person) Oct. 16-31 (virtually), 2021
Time: Saturday 10 a.m. – 6 p.m., Sunday 10 a.m. – 5 p.m.
Where: Postoffice Street, Galveston
Admission: $5
Info: VisitGalveston.com's ARToberFEST Page
Description: If you love art, then you don't want to miss the 24th annual ARToberFEST presented by The Grand 1894 Opera House. The hybrid event will be held in-person Oct. 16-17 in Galveston's Postoffice District and virtually Oct. 16-31. This juried fine art festival will feature various artists, food and live music on Postoffice Street amid Galveston's Victorian architecture, art galleries and shops. Admission is $5 for adults with proceeds benefitting The Grand's education and community outreach programs.

Island Oktoberfest
Date: Oct. 22-24, 2021
Time: Varies
Where: First Lutheran Church, 2415 Winnie St., Galveston
Admission: Free
Info: VisitGalveston.com's Oktoberfest Page
Description: Island Oktoberfest will "oompah" back to Galveston for its 39th year, celebrating German heritage with a full weekend of food, drinks, live performances, games and special activities. The festival will take place Oct. 22-24 at First Evangelical Lutheran Church in Galveston and will feature an expanded entertainment lineup. Admission to Oktoberfest is free and attendees are encouraged to dress in traditional German costumes.

Lone Star Motorcycle Rally
Date: Nov. 4-7, 2021
Time: Varies
Where: Locations vary
Admission: Free
Info: VisitGalveston.com's Lone Star Rally Page
Description: This November, visitors to Galveston have a chance to experience the largest four-day biker rally in the country as the Lone Star Motorcycle Rally makes its way to the island Nov. 4-7. More than 500,000 motorcyclists will gather among hundreds of vendors in a celebration of the finest machines known to man. The rally will include several bike shows, live concerts and a variety of celebrity appearances.
---

ABOUT GALVESTON ISLAND
Galveston Island is a historic beach town located on the Gulf of Mexico just 50 miles from Houston. The island is best known as a vacation destination, offering 32 miles of beaches, a variety of family attractions, Texas' premier cruise port and one of the largest and well-preserved concentrations of Victorian architecture in the country, including several National Historic Landmarks. Galveston Island is the birthplace of Juneteenth and home to popular amusements such as Moody Gardens and Schlitterbahn Galveston Island Waterpark, as well as a variety of museums and recreational activities from surfing to birding. For more information on Galveston Island go to www.visitgalveston.com
or call 1-888-GAL-ISLE.