By Gini Rainey
After what seems like a very long time, the weather in our neck of the woods has finally caught up with the weather I was enjoying when I was in Minnesota a couple months ago.  Of course, that could change in a heartbeat tomorrow and be in the 80s without so much as an apology.  I've got a pot of vegetable beef soup chuckling away on the stove – my mother-in-law was nearly (you should pardon the expression) orgasmic that I was going to come home this afternoon and cook up some soup and bring some back for their dinner tonight.
So, back to Minnesota – AND the cabin – you know, my favorite place in the whole world! I took a quick trip to Moorhead in September for the 150th anniversary of the establishment of my great grandparent's homestead, which is now designated as a Living History Farm with a Foundation led by an amazing board of directors with a vision for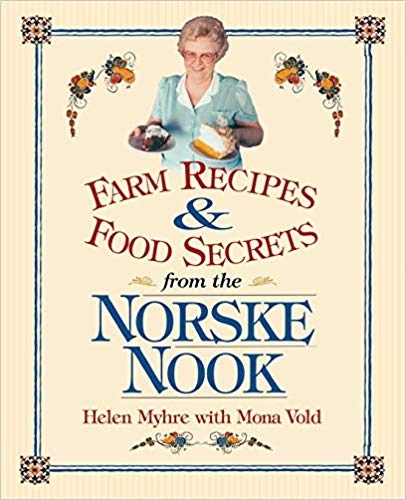 the restoration and preservation of the farm and buildings.  Of course, while there I had to spend a few days at the cabin with my sister, nephew and wife, and one of my cousins.
One of the best things about my family is that while we are in the midst of consuming one meal, we are planning the next one, and this trip was no different. With the cool, crisp lake air all around us, appetites were ever on alert and my sister, who is a wonderful cook, did not fail our tummies.
In addition to the cabin, I have a huge weakness for raspberries…and, well, duh…if you've been following my blog, I'm sure you've discovered that I am a sucker for anything raspberry!  On my last morning at the cabin, my sister made an amazing breakfast of a stacked pancake, scrambled eggs, wild rice-based sausage, and an incredible cantaloupe that my nephew brought with them from South Dakota.
Now, the pancakes were absolutely amazing and made with some incredible local flour.  They were a cross between the very best crepe you've ever put in your mouth and the lightest, fluffiest buttermilk pancake in the world.  She made a lovely sauce from fresh, organic raspberries and spooned it over each pancake that she kept hot in the oven as she made a stack about 7 pancakes high. Then she topped the whole thing off with whipped cream and fresh raspberries.  OMG!  this was northern lake country eating at its very best!
I've never made raspberry sauce (but have probably consumed my weight in it over the years) and I found a recipe for it in Farm Recipes & Food Secrets from the Norske Nook cookbook that was written by Helen Myhre with Mona Vold and published in 2002 by The University of Wisconsin Press. It has recipes for everything from Almond Frosting to Zucchini Bread.
So, if you are interested in making a great breakfast for a cold morning, you might want to think Raspberry Stacked Pancakes and use this recipe from the Norske Nook for your sauce:  While this recipe will make a quart of sauce, you might want to cut it in half for your pancake morning, or make a quart and use for a topping on Blue Bell Homemade Vanilla Ice Cream!  Wash 1 quart of raspberries and set aside.  In a heavy two-quart sauce pan, bring to a boil 2 cups of sugar and 1 quart of water.  Add the berries and cook for about 5 minutes.  Set aside and spoon over each pancake as you add it to the stack.
I had always depended on my Aunt Doris to have plenty of this sauce to feed me when I was growing up, but now that I know how easy it is to make, I might have to start making it myself!