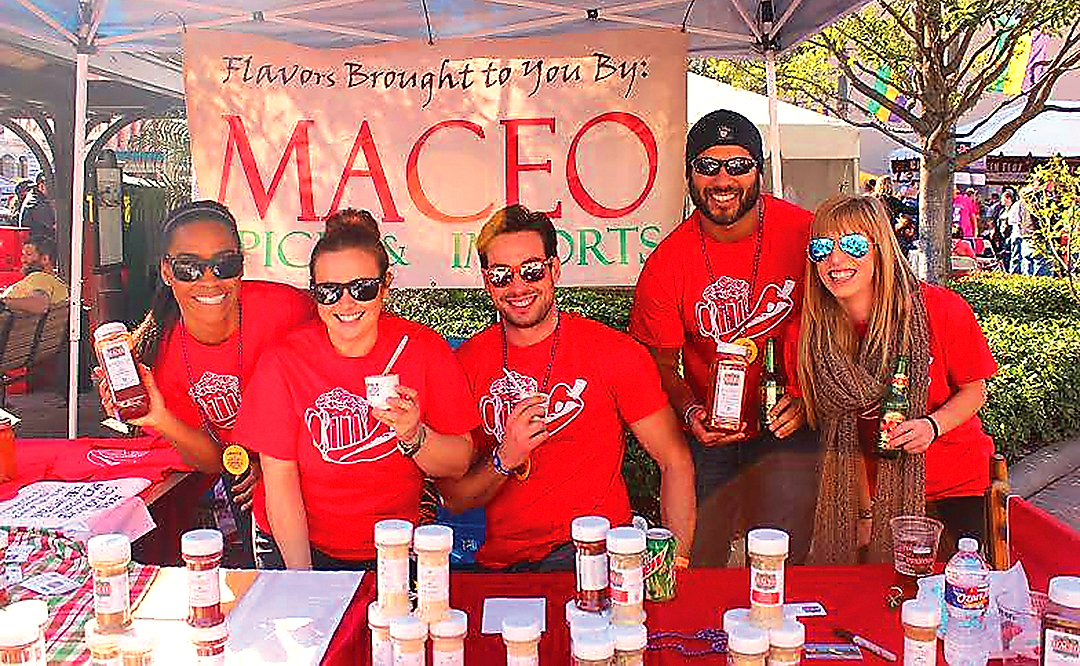 Galveston Island is a seafood lover's paradise all year round, but this September, Yaga's Entertainment Inc. will bring foodies a little taste of heaven at the Galveston Island Shrimp Festival to be held September 24-25 – featuring some of the best shrimp gumbo the Gulf Coast has to offer!
Event activities include a Shrimp Gumbo Cook-Off, Gumbo Tasting, Official 5K, Lil' Shrimps parade, live music, vendors, kids area, and a Strand Merchant Walk-About. There is plenty for the whole family to enjoy! For more info and to get tickets go to galvestonshrimpfestival.com.
For tickets and additional information visit galvestonislandshrimpfestival.com.
Event festivities begin on Friday, September 24 at 7:30pm with the VIP Sponsor Party and Texas Size Shrimp Dinner in Saengerfest Park honoring the sponsors and cook-off teams from 7:30-10pm.
VIP Sponsor Party tickets are available to the public for $50 and include a Texas Size Shrimp Dinner and libations.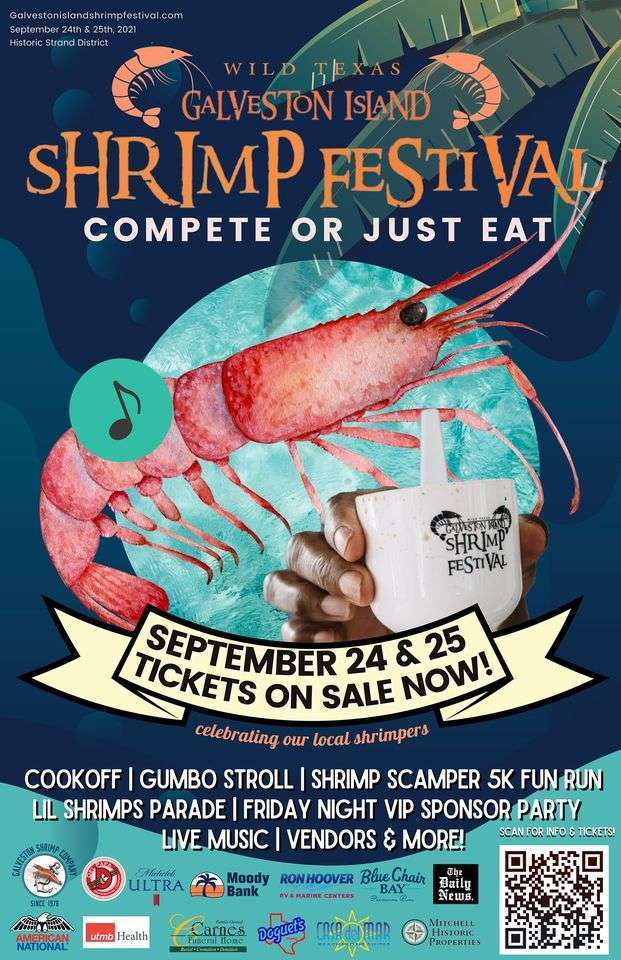 Saturday, September 25, events begin with the Official Galveston Island Shrimp Festival 5K at 9am. All fitness levels and ages are invited to join in this non-competitive event. Costumes and teams are encouraged.
The Shrimp Gumbo Cook-Off, Ron Hoover Boat Show, Vendor Exhibits, and Live Music will be held in the Historic Strand District on Saturday, September 25 beginning at 10am.
Visitors to the festival will be able to purchase a Gumbo Sampling Cup in advance for $10 for a limited time only.
This cup will allow guests to sample gumbo from cook-off teams comprised of amateur and professional cookers from 12-4pm on Saturday, September 25.
Professional teams from some of Galveston Island's famous restaurants will also be selling various dishes for public purchase.
Other events on Saturday include the Lil' Shrimps Parade at 3pm sponsored by Galveston Shrimp Company with festive floats, marching band, and bead tossing.
A portion of event proceeds will benefit the University of Texas Medical Branch and The Resource and Crisis Center of Galveston County.
Unforeseen circumstances beyond Yaga's Entertainment, Inc. control will not be grounds for a refund, including but not limited to the following: local or national weather conditions and natural disasters, waiting in lines, family and medical emergencies.