Halloween fun abounds for all ages on Galveston Island this October!
Galveston Graveyard Tour
October 5th, 6th, 12th, 13th, 19th, 20th, 26th, 27th (9:30pm, 11pm) – Take a historic walking tour of Galveston's oldest cemeteries. Learn about the people buried there as you stand over their graves. Tales of murder, suicide, and a couple of ghost stories are told. See where some of Galveston's most famous citizens are laid to rest including Menard, Williams, Childress, and more! Purchase tickets at eventbrite.com. Tickets are $15.
Bark-tober at Haunted Mayfield Manor
October 6th (11am-3pm) – Celebrate the spooky season the fun way – with puppies and kittens! Come down to Haunted Mayfield Manor, 2313 Harborside Dr., Downtown Galveston, to meet some fur-babies looking for their forever homes. 10% of every sale will be donated The Galveston Island Humane Society. This is free to attend.
A Paranormal Investigation and Ghost Hunt Of The Historic Butterowe Building
October 6th, 10pm-4am, the first ever Paranormal Investigation and Ghost Hunt of The Historic Butterowe Building, a 1900 Storm Survivor, will take place and you can be a part. This tour will also include one of the Temporary Morgues after the 1900 Storm!
Currently, The Historic Butterowe Building is the home to the Haunted Mayfield Manor and Pirates of the Gulf Coast.
Come find out IF Galveston's only year-round haunted house is really haunted.
This is sponsored by Lantern Light Tours of Galveston. Tickets are at lanternlightgalveston.com. Check-in is at 10pm and the investigation starts at 11pm.

Spirits of the Levy Building Ghost Tour
Friday, October 12th (10pm) – Come to explore the Spirits of the Levy Building at a Paranormal Investigation Ghost Hunt and a Halloween Party! Many will be opening their doors for those looking for ghosts to come in and explore this very haunted building that is, in fact, a 1900 Storm Survivor. Your ticket not only gets you in the door of the National Hotel Artists Lofts but also gets you a drink ticket for the bar at Proletariat and great food provided by Old Moon Deli. Bring yourself and any ghost hunting equipment you have to this one of a kind event.  Check-in starts in the Proletariat, 2221 Market St., Downtown Galveston, at 9pm. The investigation starts at 10pm. For more info on either of these hunts, go to lanternlightgalveston.com.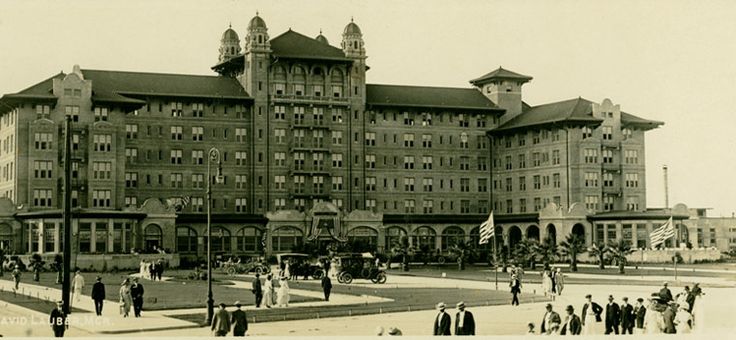 First Ever Historic Downtown District Ghost Hunt
Saturday, October 19th – Join the first ever Historic Downtown District Ghost Hunt! Come to hear ghost stories and investigate more than just the Strand – all of the streets Downtown. Bring any ghost hunting equipment you would like to use and wear weather appropriate clothing and shoes for walking as you prowl quietly through the public areas together through the Historic Strand District. This will meet us at the Proletariat at 2221 Market St. Downtown. There is no need to RSVP, just check in starting at 10pm. You will leave to begin investigating at 11pm. For more info go to lanternlightgalveston.com.
Ghost Tours of the 1859 Ashton Villa
October 26th, 27th, 31st (7pm and 8:15pm) – The public is offered a rare set of tours through this 1859 building. Join your guide for an unprecedented tour of the home as you hear about the early days of Galveston's formation and exceptional life, and possible after-life, of the home's Miss Bettie Brown. Tickets are $30.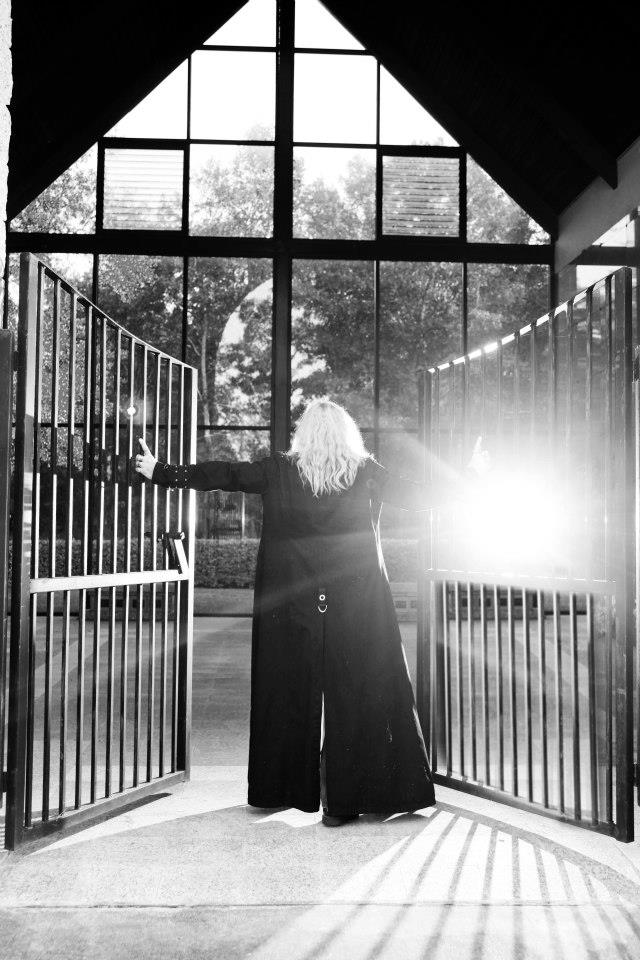 Dash Beardsley's Menard Home Ghost Hunt
October 26th (11pm-3am), join as we investigate one of the most haunted places on Galveston Island, the 1838 Michael B. Menard Home. Bring any paranormal equipment you want for this exciting 4-hour event. Get your tickets soon at ghosttoursofgalvestonisland.com. Tickets are $40.
Other tours that Dash does are The Original Ghost Tour on the Strand (nightly at 7:30pm), Ashton Villa Ghost Hunt (October 19th, 11pm), Restless Spirits Tour (Fridays, Saturdays, Mondays, Tuesdays at 8pm), and Secret Society Cemetery Tour (Fridays and Saturdays at 8pm).
A Haunted Submarine, Seawolf Scare Jam, and Safe Trick-or-Treat Night
October 26th, 27th, 31st (6-10pm), come to experience the spooky sea history of Galveston and tour Haunted Mayfield Manor and Pirates! Legends of the Gulf Coast. Then ride a complimentary shuttle to/from Seawolf Park's Galveston Naval Museum and venture through the Haunted WWII Sub, USS Cavalla. Fill your candy bag up on the WWII Destroyer Escort, USS Stewart and check out the beautiful playground and fishing pier before you head back into town.  This is scary fun for all ages with safe trick-or-treating on a historical naval vessel! October 26th there will be a fundraiser concert including bouncy house, Galveston Fire Department Fire Truck Tour, Food plates will be for sale, and beer/wine sales, with all proceeds to go to restoration efforts at Galveston Naval Museum. Tickets are $15-$20. For more info go to facebook.com/events/335864853624594. This is sponsored by the Galveston Naval Museum.
The 8th Annual Mini Monster Bash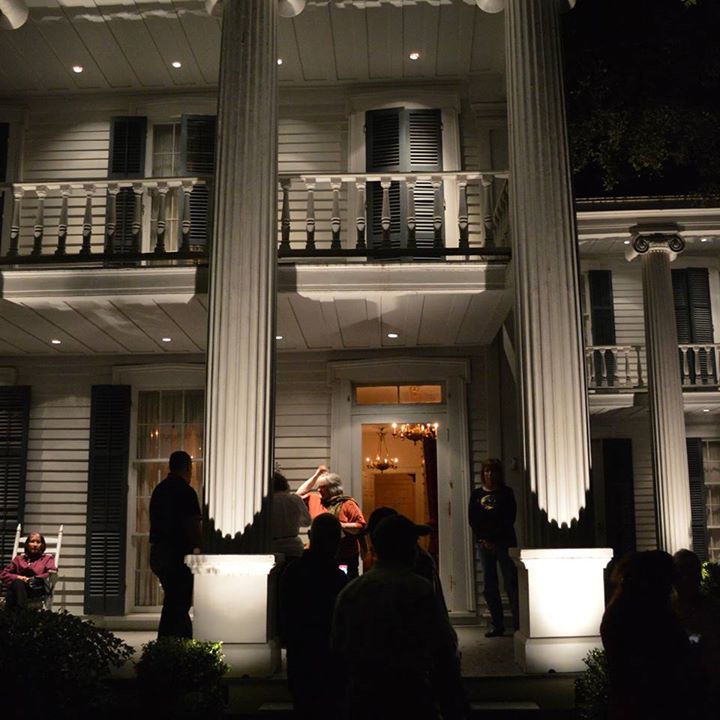 Saturday, October 27th (1-4pm), the Mini Monster Bash will be held Downtown at Saengerfest Park. Saengerfest Park will be the central location for fun. There will be games, arts and crafts, face painting, balloon artists, and a costume contest. Contestants will compete for Cutest, Scariest, and Most Creative for age groups 0-2, 3-5, 6-8, and 9-11. The festival is free to the public and includes Trick or Treat stops at local businesses throughout Downtown Galveston. Please contact (409)761-4111 or cgrumbles@mitchellfamilycorp.com for more info.
Sailor's Superstition's Tour
October 31st (2-3pm) – Come join a spook-tacular tour of the 1877 Iron Barque ELISSA and learn what makes sailor's so superstitious! From bananas on board to whistling up a storm, this special hour long guided tour will delve into the supernatural world of nautical know-how and uncover the ghostly past of this great national landmark. Tickets are $12. This will be held at Texas Seaport Museum, 2200 Harborside Dr., Galveston. Tickets are $12 for adults, $9 for youth 6-18 years old.
1838 Menard House Trick or Treat
October 31st (5-7pm)- Galveston's oldest residence opens its gates for one night of ghostly fun. Bring your kids by for treats. Free for all, be sure to bring your ghost hunting equipment. Admission is free.