Summer Season Kick Off:
Jaston Williams In "I'm Not Lying"
On Saturday, June 23rd at 2pm and 8pm, The Grand 1894 Opera House kicks off their Summer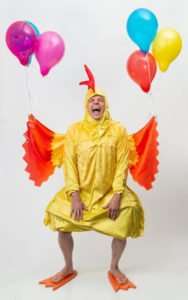 Season of "Music & Laughter this Summer at The Grand" with Greater Tuna's award-winning star, Jaston Williams. Williams will perform in the new production "I'm Not Lying!"
"The truth will set you free." However, on occasion it can also get you locked up!  Join Jaston Williams as he shares pre-Tuna stories where you will meet the Alaskan cowboy who drove a hearse. Have dinner served by the most nervous waiter in Texas. And, drop in on a Renaissance Fair held at a movie star's home – while dressed in a chicken suit. The title of the show says it all: "I'm Not Lying!"
Tickets are $30-$50 and may be purchased at The Grand's Box Office, 2020 Postoffice St., by calling (409)765-1894, (800)821-1894, or online at thegrand.com.