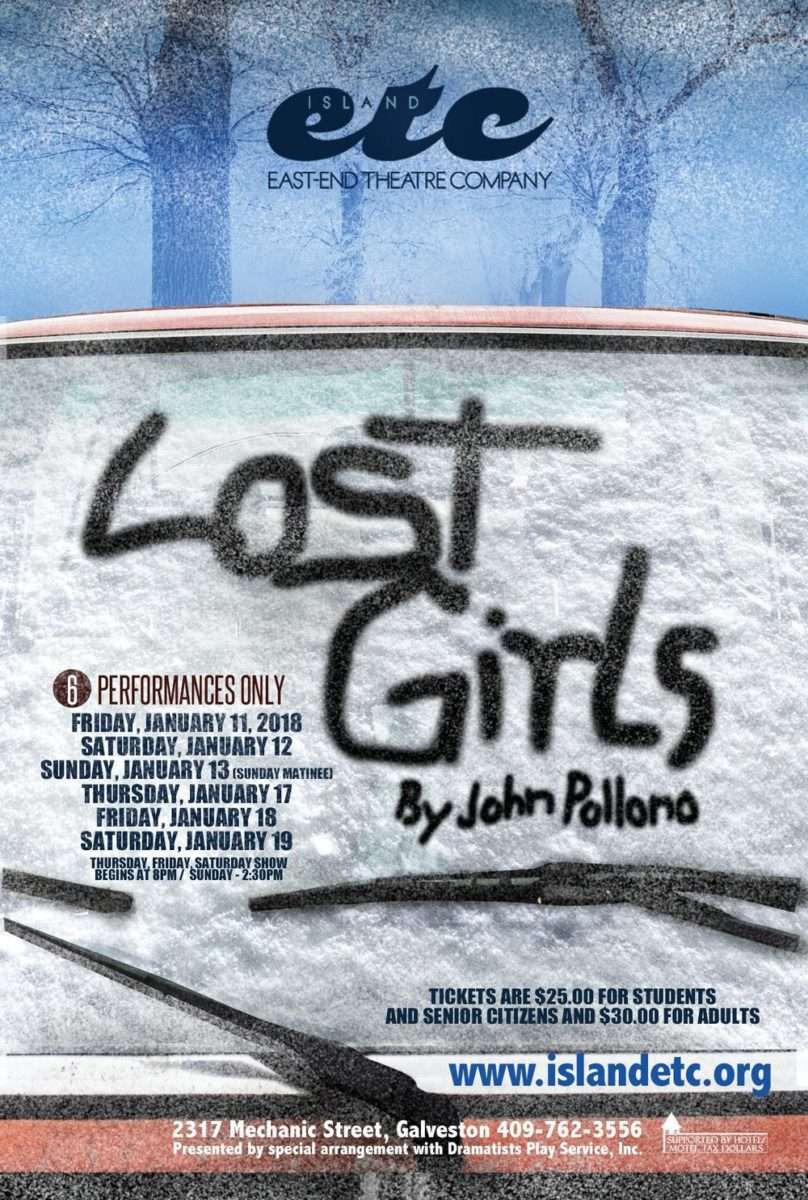 January 11th-19th, "Lost Girls" will be on stage. The play is by John Pollono.  The play is about Erica, a sixteen-year-old daughter, who goes missing during a winter storm. Maggie and Lou, former high school sweethearts, now divorced, are forced to confront the legacy of their past decisions. Filled with poignant passions and dark humor, "Lost Girls" is a hard-hitting drama about the women of a blue-collar family struggling to rise above their limited prospects, in a world indifferent to their struggles, to prevent history from repeating itself.
Performances are Thursday, Friday, and Saturday evening at 8pm. Sunday matinees are at 2:30pm. Tickets are $30 for adults and $25 for students and senior citizens. Tickets are available at islandetc.org.
Island ETC (East-End Theatre Company) is Galveston's only professional production company that produces year-round. ETC is located at 2317 Mechanic St. in Downtown Galveston.
For further info, visit islandetc.org or call the theatre box office at (409)762-3556.
Upcoming performances are:
March 15th-April 13th: "Something's Afoot"
May 10th-26th: "The Lone Star Love Potion"