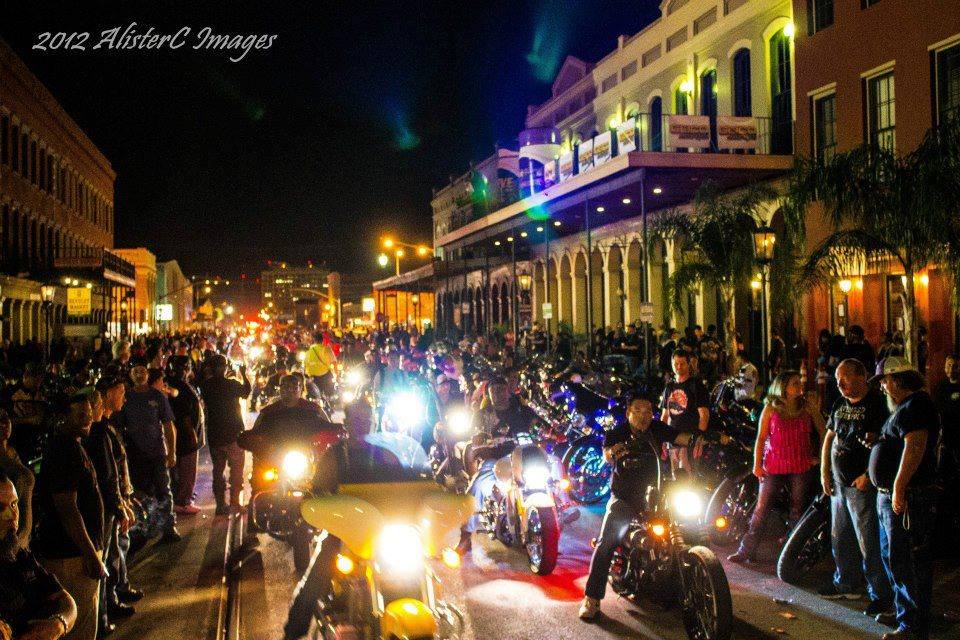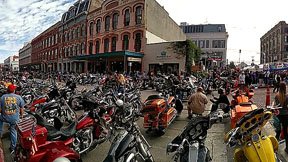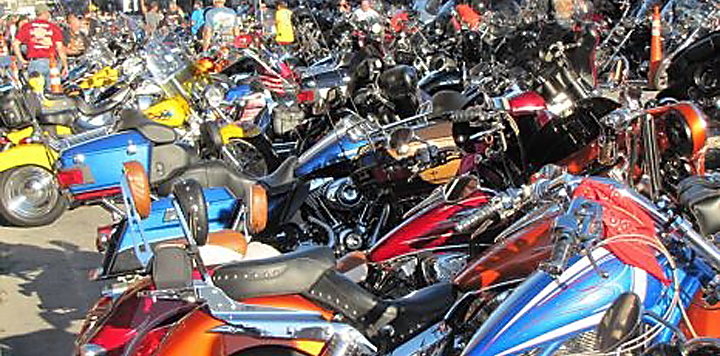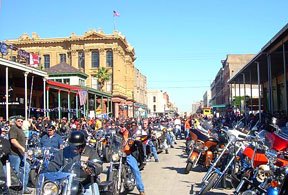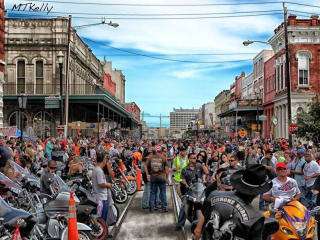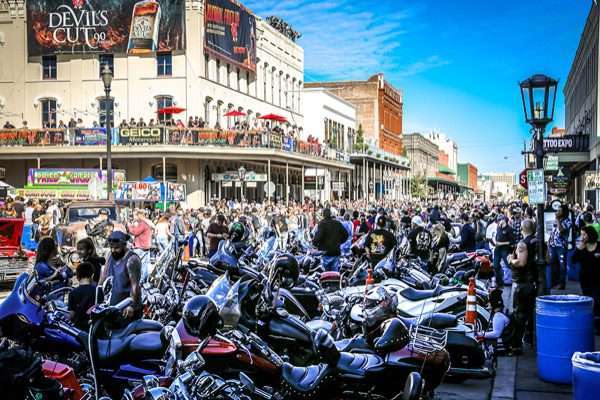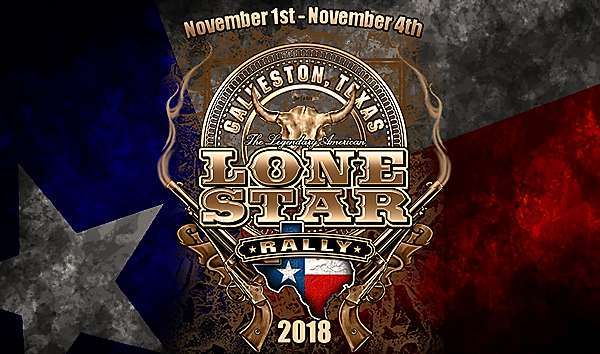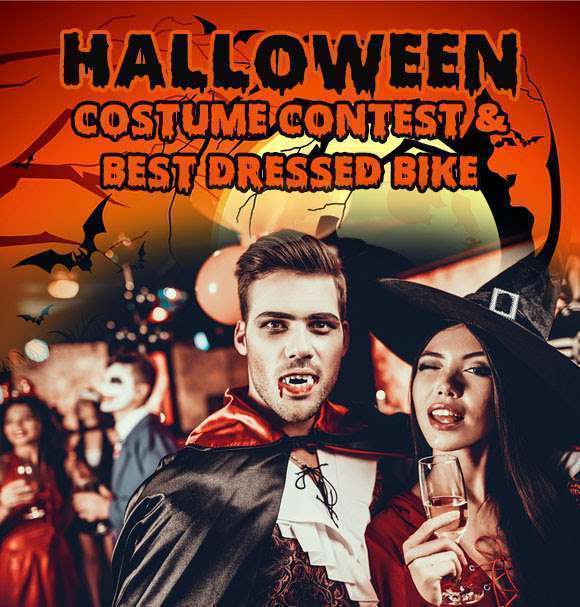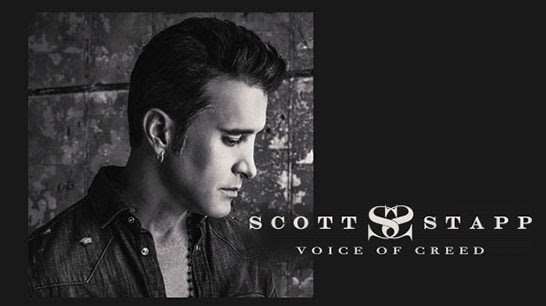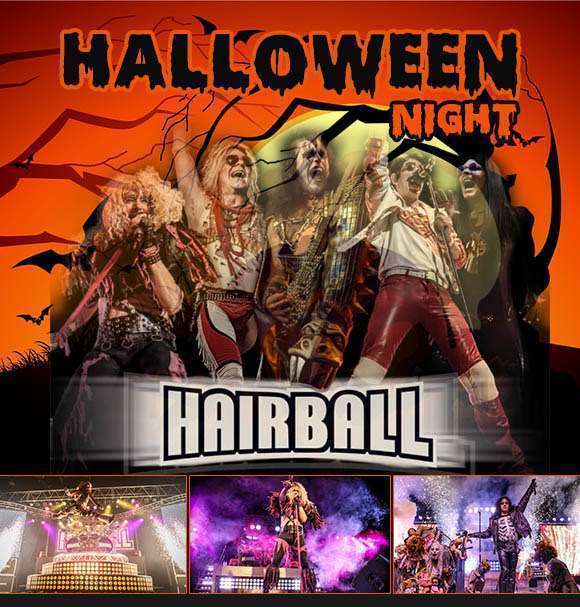 It's Rally Time!
LIVE MUSIC
Budweiser Stage
Saengerfest Park, 2300 Strand Blvd., Downtown


Thursday, October 31st


2pm: The Merle Travis Band
4pm: Zach Tate
6pm: ZZ3
8pm: Piedmont Boys
10pm: Bobby Friss

Friday, November 1st


2pm: Zach Tate
4pm: The Merle Travis Band
6pm: Stone Senate
8pm: Miss Intent
10pm: Bobby Friss

Saturday, November 2nd
12:30pm: Gethen Jenkins
2pm: Zach Tate
4:30pm: Stone Senate
7pm: Bobby Friss
10pm: Highway To Hell

Sunday, November 3rd
12 noon: Creed Fisher
2:30pm: Charlie Daniels Band
4:30pm: The Merle Travis Band

Progressive Stage
Beach Central Park, 2102 Seawall Blvd.
Thursday, October 31st
1pm: Gethen Jenkins
3pm: Miss Intent
5pm: Stone Senate
7:30pm: Hinder
10pm: Hairball

Friday, November 1st
1pm: Gethen Jenkins
3pm: Creed Fisher
5pm: ZZ3
7:30pm: Highway To Hell
9pm: Scott Stapp from Creed

Saturday, November 2nd
5pm: ZZ3
7:30pm: Creed Fisher
9pm: Montgomery Gentry
The Progressive Lone Star Rally returns to Galveston Island Thursday-Sunday, October 31st-November 3rd! Thousands of motorcycle enthusiasts from across the nation will roll into town for four days of non-stop music, shopping, and eating, multiple bike and car shows, and so much more… all, for free!
Locals and visitors alike will be treated to views of the coolest paint jobs and most decked out custom rides on two, three, and four wheels. 
Car shows, including a special Slingshots round up, begins on Thursday and continues throughout the event on Pier 21. 
On Friday, some of the most hilarious riding-action can be seen at the Bike Rodeo Games taking place at Beach Central Park, where riders will compete in all types of rodeo-style games to win the coveted 'Games Champion Belt.'
Downtown, motorcycle enthusiasts will thrill to the steady parade of custom paint and tricked out builds along the Strand all weekend long. 
And also, at the 3rd Annual In-Motion builders invitational staged at Hendley Green Park at 21st and Strand, where 10 of the nation's hottest builders will compete to win a $10,000 purse.
Musical entertainment at this year's Lone Star Rally features four huge nights of headliners! American rockers Hinder will perform Thursday night on the Progressive Stage at Beach Central Park, followed by the bombastic rock tribute act Hairball. 
NOTE: Due to a recent health issue, Lou Gramm has had to cancel his upcoming tour.
Scott Stapp the Voice of Creed will perform at 9pm on the Progressive Stage at Beach Central. Any Purchased Gold Club Passes will be Honored.
On Sunday afternoon, the legendary Charlie Daniels and his band will take the Budweiser Stage downtown at Saengerfest Park beginning at 2 pm. Both stages play host to free concerts day and night throughout the rally.
For the latest event information and updates, like the Lone Star Rally on Facebook, download the free smartphone APP at Google Play or the Apple Store or, visit LoneStarRally.com.