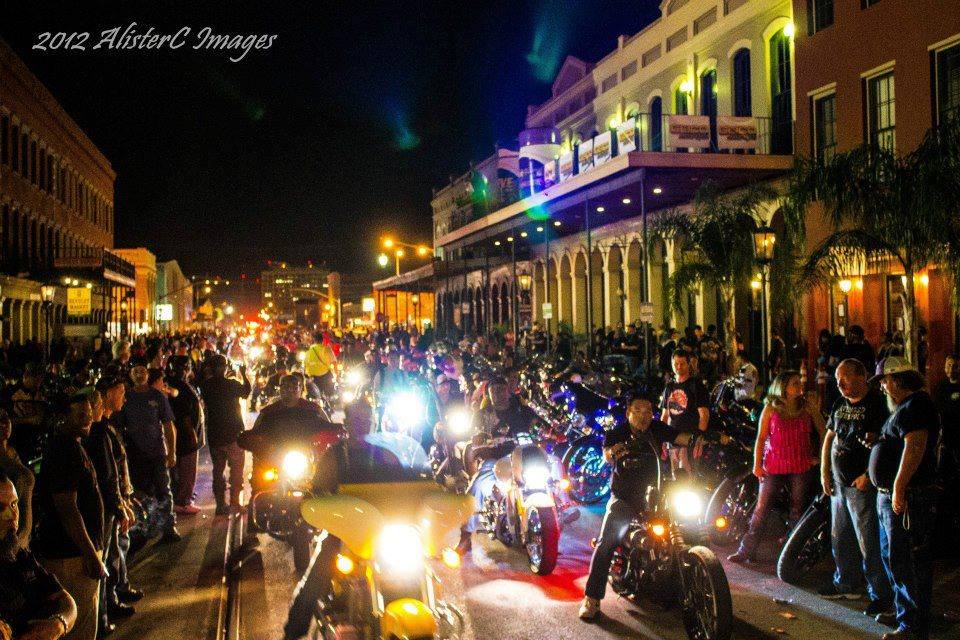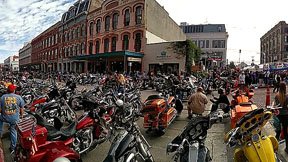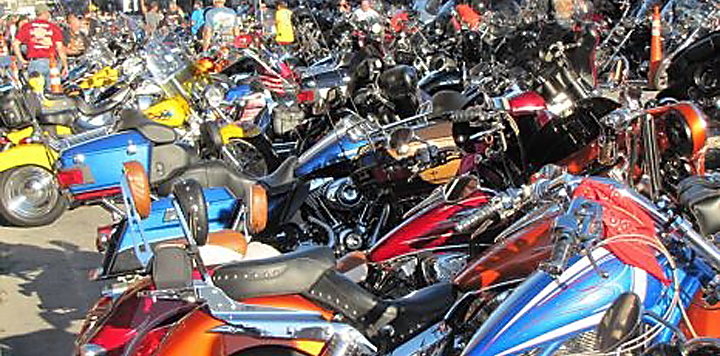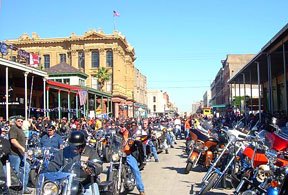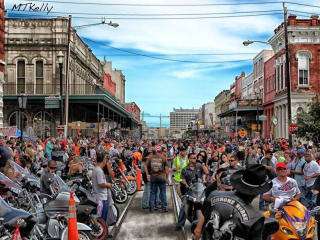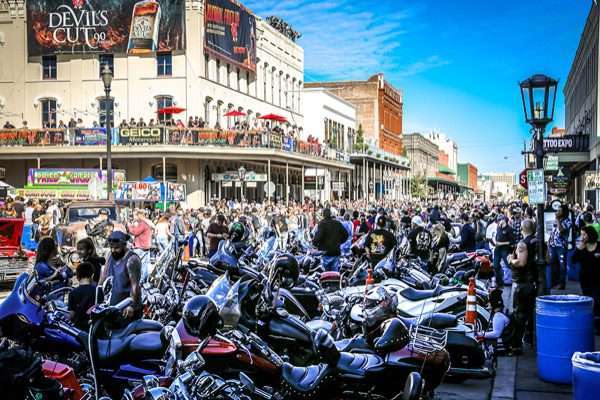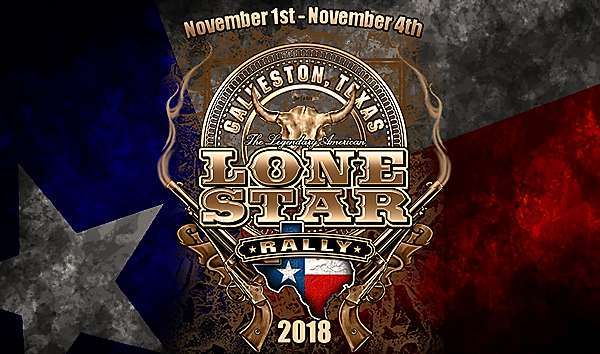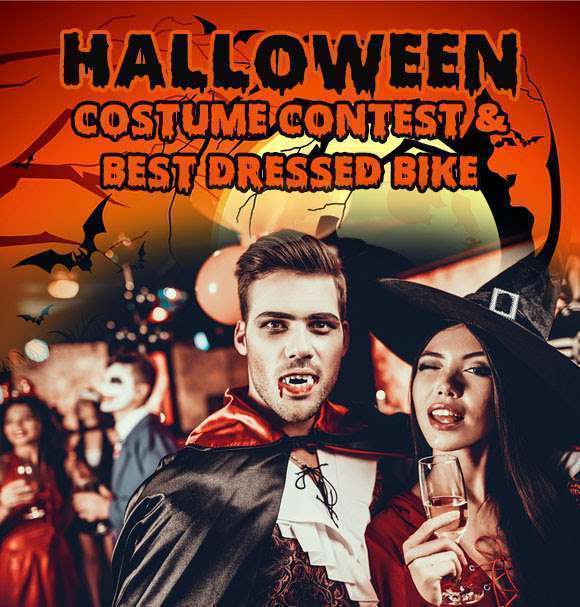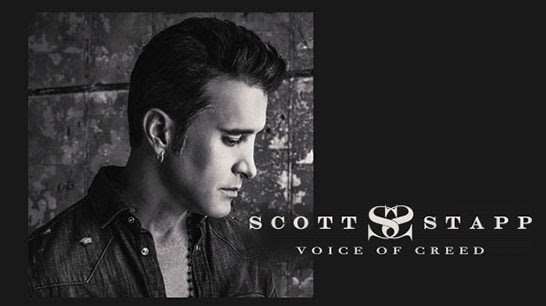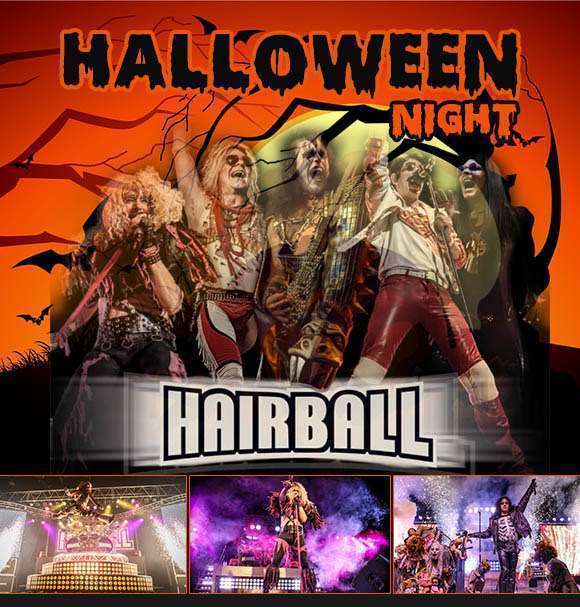 For the latest event information and updates, like the Lone Star Rally on Facebook, download the free smartphone APP at Google Play or the Apple Store or, visit LoneStarRally.com.
It's Rally Time!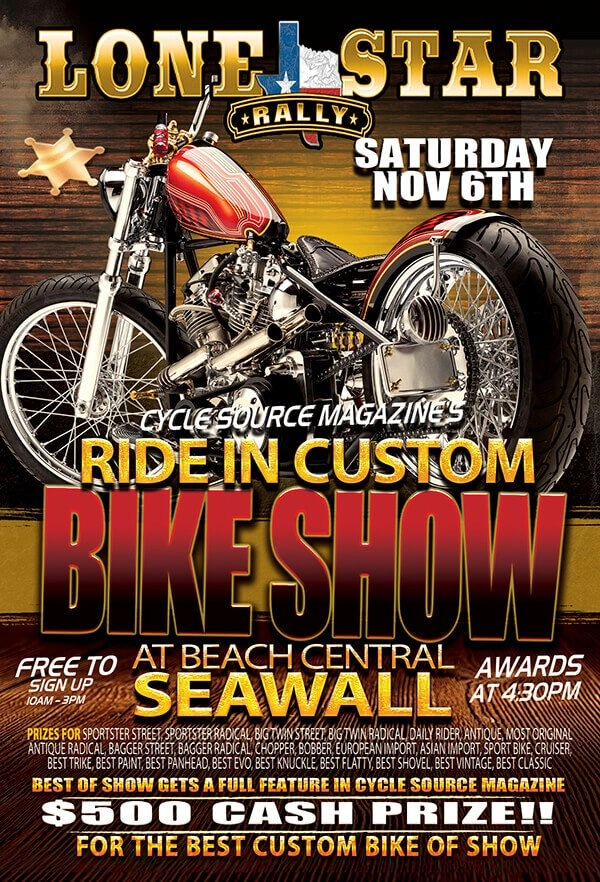 The Progressive Lone Star Rally returns to Galveston Island Thursday-Sunday, November 4th-7th!
Thousands of motorcycle enthusiasts from across the nation will roll into town for four days of non-stop music, shopping, and eating, multiple bike and car shows, and so much more… all, for free!
This year's rally will once again present more than 40 free musical performances in genres from classic rock and adult contemporary to rockin' country on two sound stages – the main stage at Saengerfest Park downtown, and a second at Beach Central Park in front of the Hotel Galvez.
Houston area day-trippers are encouraged to come out and enjoy all the free, non-stop entertainment only the Lone Star Rally provides.
Hog Wild Shopping
Big rig displays of motorcycle parts and accessories will dot the island's three event zones: Downtown/The Strand, Harborside at Pier 21 and Beach Central Park at Seawall. As well, hundreds of vendors selling everything from leatherwear to jewelry, sunglasses to crab cake sandwiches will fill every nook and corner of the Strand and along Seawall Boulevard.
Live Music – All Concerts are FREE!
DOWNTOWN STAGE
Saengerfest Park, 2300 Strand Blvd., Galveston Island, TX
Noon-1:30pm: SOUND SLAVE
2:00pm-4:00pm: ZACH TATE
4:30pm-6:30pm: JUSTIN CHAMPAGNE
7:00pm-7:30pm: SPECIAL APPEARANCE LEE GREENWOOD
8:00pm-9:30pm: COLT FORD
10:00pm-Midnight: BOBBY FRISS
Noon-2:00pm: SOUND SLAVE
2:30pm-4:30pm: STEELE RIVER BAND
5:00pm-7:00pm: ZACH TATE
7:30pm-9:30pm: WHEY JENNINGS
10:00pm-Midnight: BOBBY FRISS
Noon-1:30pm: SOUTHERN SHANKS
2:00pm-4:00pm: AMY N ME
4:30pm-6:30pm: ZACH TATE
7:00pm-9:00pm: WHEY JENNINGS
9:10pm-9:50pm: MISS LSR
10:00-Midnight: BOBBY FRISS
Noon – 1:30pm: SOUTHERN SHANKS
2:00pm-4:00pm: WHEY JENNINGS
4:30pm-6:00pm: ZACH TATE
PROGRESSIVE STAGE
Beach Central Park, 2102 Seawall Blvd., Galveston Island, TX
Noon – 1:30pm: COMANCHEROS
2:00pm-4:00pm: STEELE RIVER BAND
4:30pm-6:30pm: COWBOY
7:00pm-9:00pm: HIGHWAY TO HELL
9:30pm-11:30pm: HAIRBALL
Noon – 1:30pm: COMANCHEROS
2:00pm- 4:00pm: COWBOY
4:30pm-6:30pm: HIGHWAY TO HELL
7:00pm-9:00pm: BLACK SMOKE SINNERS
9:30pm-11:30pm: HAIRBALL
Noon-1:30pm: COMANCHEROS
2:00pm-4:00pm: STEELE RIVER BAND
4:30pm-6:30pm: HIGHWAY TO HELL
7:00pm-9:00pm: BLACK SMOKE SINNERS
9:30pm-11:30pm: HAIRBALL
Noon-2:00pm: COMANCHEROS
2:30pm-4:30pm: STEELE RIVER BAND
Please be sure to purchase your Official Lone Star Rally Parking Pass at any of our lots. For only $10.00 per day, you can move your bike in and out of Official Rally Parking areas as often as you'd like. Parking areas are detailed on the Event Map above and include Strand and Mechanic Street