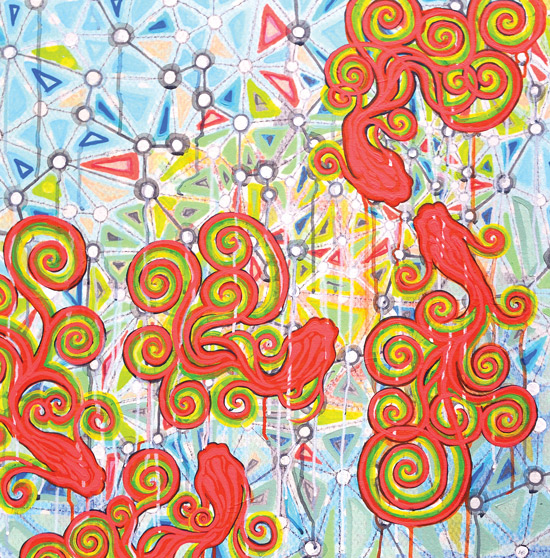 Written and Photographed by Sharis Roe DeJaynes
New to Downtown Galveston in the Hutchings, Sealy & Co. historic building at 2328 Strand is the Beta Gallery and working studio owned by Mary K. Farragher. I had the opportunity to sit down with Mary and unearth her heartfelt story.
Farragher is a lifelong artist. She had some learning difficulties when she was young, but was recognized as a very talented artist. Her teachers and professors pushed and encouraged her artistic talent. She entered art competitions as a young child, and started winning awards. That instilled her confidence even though she was lacking in other academic skills. In high school, she was awarded the Silver Key, a Scholastic Art Award, which yet again, reinforced her talent in art.
Raised in Youngstown, Ohio, Farragher left Ohio for a while and moved to Orlando, Florida. There she worked as a performer for Disney for nearly 4 years. With the gumption to finish her degree, she moved back to Ohio to finish her BFA at Youngstown State University. There, she was very involved in activities and societies such as President of Student Art Association, Art Editor of "Penguin Review," Presidential Mentor in Diversity, and on the Advisory Committee for McDonough Museum of Art. Once again, reaffirming that art was what was she was meant to do.
She took a break from creating, then ultimately found her home in Galveston in 2012. In October of 2016, Farragher started her new venture, and Beta Gallery was born. After having shown in other galleries all her life and most recently here in Galveston, it was time, and she took the passionate leap.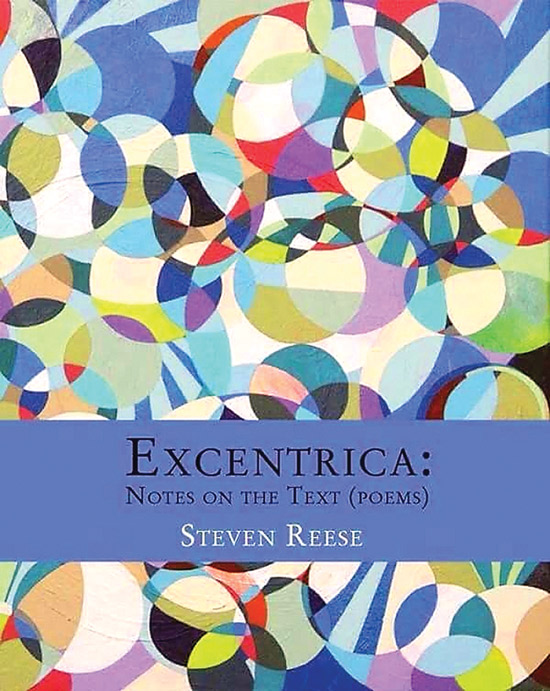 Noticing that many of her works incorporate maps, I asked her to explain where the maps concept originates from. Farragher mused, "I've been fascinated with maps for 10-15 years or so and finally analyzed why I was doing that. Micro versus macro, perception, communication and identity is what it comes down to. They all roll into one."
Describing one of her paintings, she went on to say, "Macro is the map itself, and the micro is the surface treatment made of organisms found in saltwater and sand. Then there is this webbing that goes around it – water webbing. If you look at water under a microscope on the molecular level, a web starts to emerge. I have adopted that webbing as a symbol of community and working together."
Speaking of another painting in her "Outer Space" series, she says, "Notice the one that is of a Scott Kelly picture from his stint at the space station of Houston, San Antonio, Austin, and Dallas at sunrise. When you look at that, those are major cities with millions of people, but when you look at it from a different perspective, suddenly the cities become microorganisms again. It's about perception. Another series of mine is of coral fan, identifying things in nature that resemble those topographical views, i.e. pulling yourself away and looking at things from a wider perspective."
I went on and asked her how her gallery name come about. "Beta is an acronym actually, for Benevolence and Excellence Through Art. It was inspired by my father who always chimed 'be good, do good' before dropping me off at school. The name also corresponds to the beta (betta) fish. I have a series called Kissing Beta. Betta fish are fighting fish, and I became obsessed with them as a child. How could something so beautiful be so angry? That has stuck with me throughout my life. My fish however, swim harmoniously on my canvases, despite themselves."
Farragher's work is also on the cover of two published books of poetry by Steven Reese, "Excentrica" and "American Dervish." The original painting shown on "Excentrica" is entitled "The Stage" and is currently available for sale at Beta Gallery.
When not in her gallery and studio you can find Mary teaching art in various locations as a Visual Arts Instructor for the Galveston Arts Center. "It's extremely enjoyable to teach as well; it's the highlight of my week," says Farragher.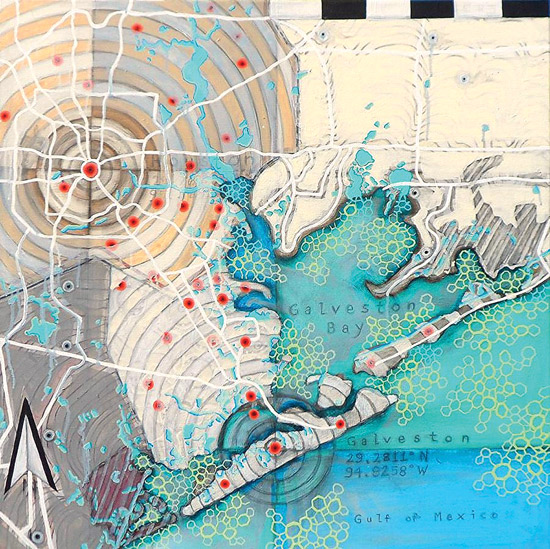 Last year, Farragher responded to an Open Call to Artists for Artist Boat's "Project S.I.T. (Seawall Interpretive Trail)." It was a public art residency program and a beautification project by Artist Boat that was approved by Galveston County to transform 70 benches on Seawall into educational works of art that depict the coastal and ocean heritage of Galveston Island and the Gulf of Mexico. Mary was accepted after the fairly lengthy application and selection process and completed her first bench "GOT Coast" which can be seen around 20th St., across from the Hotel Galvez and Spa. She was then asked to do another bench, entitled "Down on the Bayou" which can be seen around 54th St., across from the Hilton Resort.
Unknown to many, Farragher also welds and is a graphic artist. She has a very broad and well-rounded art ability. Much of her art, media wise, is mood driven. Her favorite media however, is painting, drawing, and printmaking. She is available for commissioned work.
More about the artist and Beta Gallery:
Mary K. Farragher is trained as a multi-disciplined artist but currently exhibits two-dimensional mixed media works using acrylic, ink, graphite, and charcoal. Mary refers to these works as "detailed abstractions." The works are indicative of and inspired by topographical views, microbiology, and the psychology of the human condition. She explores concepts of micro versus macro, theology versus science, identity, community, and communication. She conveys these concepts through abstract paintings, traditional printmaking techniques, and digital manipulations of originals.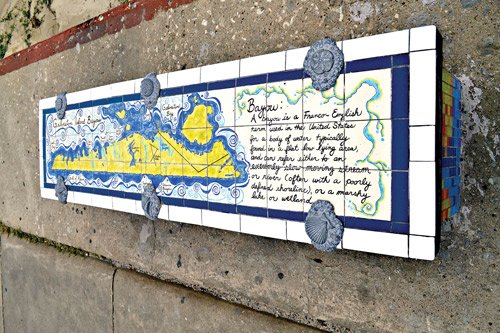 Farragher has exhibited work in Ohio, Massachusetts, Florida, and Italy. Since 2013 she has been focused on exhibiting her work and participating in the arts community in Galveston, Texas. Beta Gallery is a working studio as well as an exhibition space featuring work by Mary, plus well-known national artist Chalda Malloff, Jussi Tinnemeyer, and Jan Arthur Harrell.
Farragher grew up in Youngstown, Ohio, outside of Cleveland. She holds a Bachelor of Fine Arts degree with honors from the Youngstown State University with concentrations in fine art and museum studies. She lives in Galveston, surrounded by her family and friends.
You can meet the affable, genuine, and gracious Mary K. Farragher at her gallery. Also, visit her gallery during the next ArtWalk on April 22nd, 5-9pm. Get to know Farragher and her art. You're sure to be impressed!
Beta Gallery is located at 2328 Strand St., on the second floor. In general, the gallery is open Wednesday-Saturday 11am-5pm, and Sundays 12 noon-4pm. However, if her sign is out, she's open. She is also available by phone at (409)370-3707. Visit her website and join her mailing list at mfarragher.faso.com or on Facebook at "BetaGalleryMaryKFarragher."