There's Fun for the Entire Family!
Daily (2pm): Colonel Paddlewheel Boat – Live the high-life on an hour-long cruise aboard a replica of a 1800s paddlewheel boat. Dinner and private cruises are available for groups of 65 or more. Cruise times subject to change due to weather conditions. Please call (409)683-4200 to check schedule status.
Dinner Cruises Aboard Colonel Paddlewheel Boat – Enjoy beautiful views of Offatts Bayou, plus dinner buffet, dancing and cash bar. Boarding begins at 7pm and cruise departs at 8pm. Cost is $65 per person and $55 for kids ages 4-12. Reservations are required by Wednesday prior to the scheduled cruise date at (409)683-4419. Go to moodygardens.com for scheduled dinner cruises.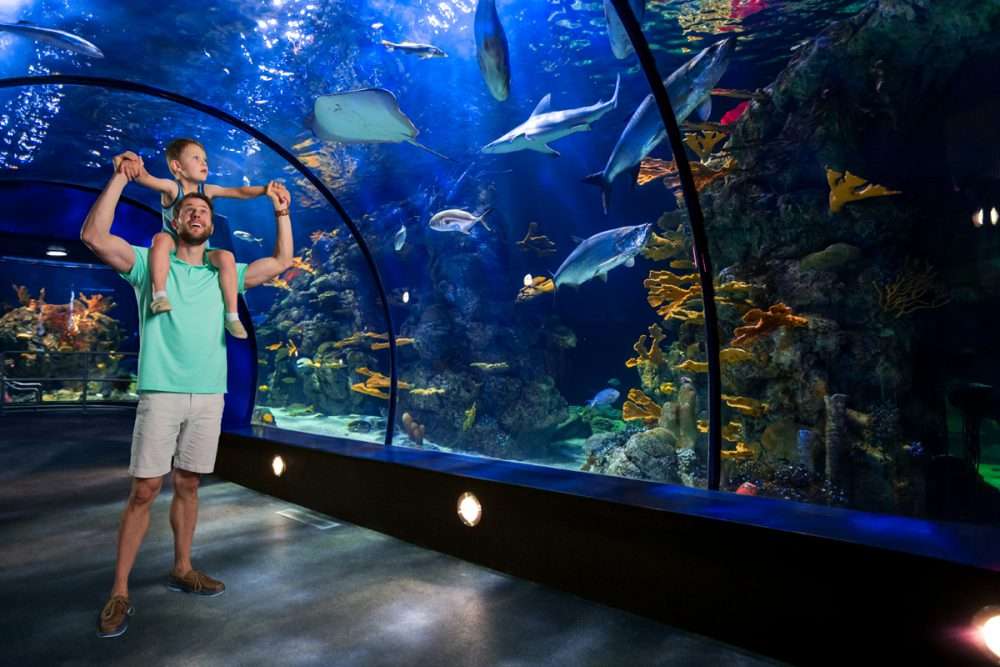 Every Monday (10am-10pm): Military Monday – Active Military members can visit Moody Gardens with half-off of the Value Pass every Monday. Tickets are just $30 (regular price $69.95).
Senior Tuesdays (10am-10pm): Senior Tuesday – Seniors 65 years old and above get half off a Value Pass to experience all of the great attractions like the Rainforest and Aquarium Pyramid.
Every Wednesday (10am-10pm): Mommy (or Daddy) Wednesday at Moody Gardens – Come and enjoy #MommyWednesday, where Moms or Dads can bring their toddlers 4-5 years old and enjoy all the exhibits for half-off per person. Explore the depth of the Aquarium Pyramid, see if you can find both sloths in the Rainforest Pyramid, and enjoy a 3D and 4D movie.
Saturdays and Sundays (1pm): Penguin Encounter – The Moody Gardens Public Penguin Encounter is a 45-minute program designed to allow guests to get up close to one of the penguins from the Aquarium Pyramid South Atlantic Exhibit. Led by a Moody Gardens biologist, the experience starts at the front of the exhibit and takes guests behind the scenes to the penguin food preparation kitchen; and to the back of the chilly penguin exhibit while discussing penguin biology, conservation, training, enrichment, and care. Tickets are Monday-Friday $55 per person, and Saturday-Sunday $75 per person. Participants must also purchase admission to the Aquarium Pyramid. Children 12 and under must be accompanied by an adult. June 1st-August 11th, tours will be daily at 1pm and 3pm.Guests can schedule a private penguin encounter at their convenience based on availability. This 45-minute encounter includes a piece of penguin art for each participant and admission to the Aquarium Pyramid. To schedule an appointment, please call (409)683-4102.
The Seal and Penguin Experience Package – Experience what it's like to be a keeper at the South Atlantic and North Pacific exhibits for a day. Participants will experience what it is like to take care of the penguins and seals that call Moody Gardens their home in this 4-hour behind the scenes adventure. The morning will be spent assisting the biologists cleaning the penguin exhibit, preparing their diet, watching training sessions, and meeting a seal, feeding the penguins and creating a piece of penguin art for you to remember your experience with. Please contact (409)683-4102 or e-mail dolsen@moodygardens.org for more information. Cost is $250 per person.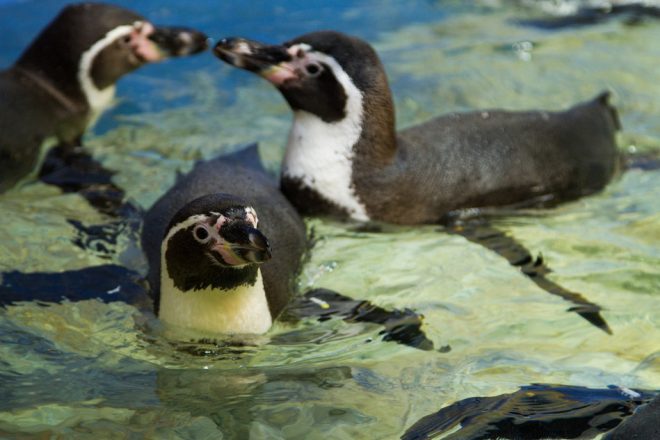 Every Saturday-Sunday (1:30pm): Great River Otter Experience – Join an otter biologist as they take you behind the scenes of the otter exhibit for the rare opportunity to meet our Giant River Otters. Learn about otter biology, conservation and how these amazing animals are cared for in their private interior exhibit area. After this 45 minute encounter behind the scenes, you can then join the biologist on the training platform during the 2:30pm "You Otter Know" public presentation. For more information, contact otters@moodygardens.org. Tickets are $75 per person. The Otter Encounter is limited to a maximum of 6 people. Reservations must be made two days before the scheduled encounter. Guests can schedule a private otter encounter at their convenience based on availability. This 45-minute encounter includes an otter painting for each participant and admission to the Rainforest Pyramid. To schedule an appointment please email pkolvig@moodygardens.org. Tickets are Monday-Friday $375 per group, Saturday-Sunday $425 per group.
May 3rd (7-9pm): Tequila Tasting Dinner at Moody Gardens Hotel – Come by for an evening of mariachi music and great food, highlighted by tequila cocktails. Cost is $50. Call  (409)683-4428 for reservations.
May 7th (10am): Growing Together – Moody Gardens has partnered with the Alzheimer's Association to provide an educational program offered to individuals with early onset Alzheimer's and one family member or caretaker. Growing Together at Moody Gardens is a hands-on, interactive learning experience using arts and crafts, exotic animal experiences, tours through sections of exhibits and attractions, Moody Gardens staff presentations, and much more! Admission is dependent on the program each month.
May 12th (11am-2pm): Mother's Day Brunch – There are two options to celebrate Mothers at Moody Gardens. At the Garden Restaurant, located inside the Moody Gardens Visitor Center; and at the Cafe in the Park, located on the first floor of the Moody Gardens Hotel. Menus are coming soon. For more information or reservations, please call (409)683-4238.
May 18th-19th, 25th-27th, Daily June 1st-August 18th (9am-6pm): Palm Beach Opens Weekends – Grab your sunglasses and sink your toes in the white sand. Galveston's favorite summer hangout, Palm Beach, is now better than ever. You and your family will love relaxing on the lazy river, the 18-foot tower slides, and wave pool. Tickets are $23.95 for adults, $18.95 for children 4-12 and seniors, and free for children under 3.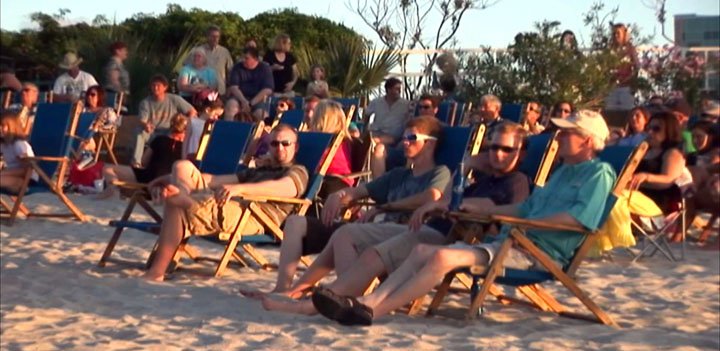 June 7th-9th (11am-4pm): Try Diving at Moody Gardens World Oceans Day – Try scuba diving in the fun and easy environment provided by the Go Dive Now Pool experience. Bring your swimsuit – they'll provide the rest. The 30-foot, 15,000-gallon Go Dive Now pool and exhibit are complete with all the latest scuba gear including regulators, tanks, wetsuits, masks, fins, and more. The pool will be staffed by professional instructors and dive leaders from local professional dive centers. For information go to moodygardens.com/attractions/.
June 8th-9th: World Oceans Day – Moody Gardens will commemorate this day devoted to world ocean health with a June 8th screening of the documentary "Chasing Coral," which highlights the threat to coral reefs worldwide. On June 9th, the new 3D film "Oceans: Our Blue Planet," narrated by Kate Winslet, will be screened. Numerous activities geared to children will be featured inside the Aquarium Pyramid.